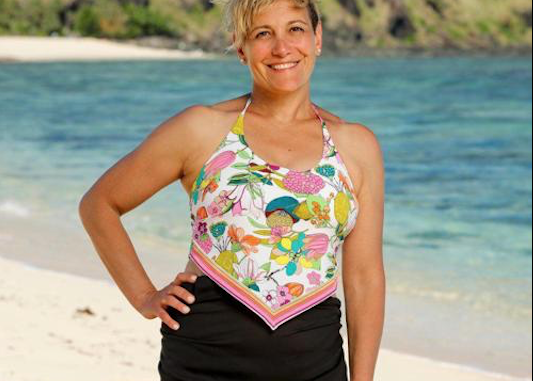 When Survivor returns for a new season, with "Survivor: Edge of Extinction" on Feb. 20, an Ashburn woman will be competing to outwit, outplay and outlast the other contestants to win the $1 million prize.
Reem Daly, 46, was announced last week as one of 18 contestants in the reality show's latest season.
Daly describes herself as "inquisitive, tenacious and energetic" in her bio at cbs.com.
She said she'll win Survivor because her social game is amazing.
"Although I am honest to a fault, I know when to chill," she said. "I've been watching since 2000—I trust no one. Words mean zero to me. Actions speak louder!"
In an interview with EW, Daly said the one thing she was worried about on the island was snakes.
"I don't like snakes," she said. "And my family thinks it's the funniest thing, because I will legitimately run as fast and as far away as I can from any snakes. So that is the one thing that will set me off, is if I run into any snakes. I mean, I've accidentally thrown someone else in the way of the snake in past experience."
She told the magazine that her claim to fame are her kids: "They are good caring people and I am super proud of that!"
Filmed last summer, Edge of Extinction is the 38th season of Survivor. The show airs on CBS.