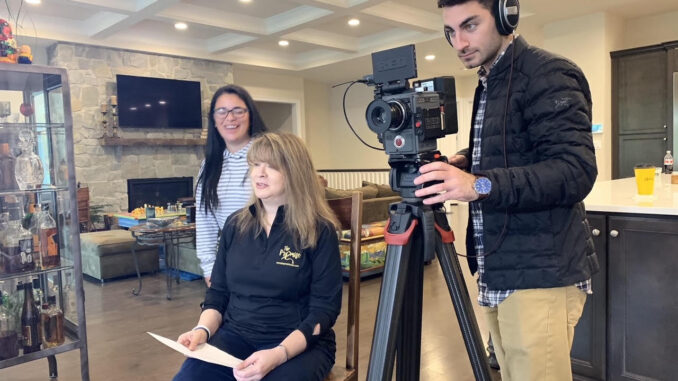 A PROMISE MADE
By Chris Wadsworth
It's a bittersweet memory — a mix of happy times and terrible loss — that endures for the many Ashburn friends of Gavin Rupp. The 13-year-old Eagle Ridge Middle School student and local athlete touched hearts around the community with his two-year battle against brain cancer before succumbing in 2013. His close friends, his classmates and their families have never forgotten.
Donna Speckhard has also never forgotten. Gavin's mother is one of her close friends. Speckhard, who is married and has a college-age daughter, works in crisis management, helping companies plan for, respond to and recover from major disasters. But despite that background, she found herself struggling with how to reach out to the Rupps and what to do and say during that terrible time.
Eventually the Broadlands resident found her voice — and made a promise that would change her life. She created a five-part, award-winning docuseries about childhood cancer to inform and educate as many people as possible. September is Childhood Cancer Awareness Month, so Ashburn Magazine spoke with Speckhard about the promise and her journey. Here are excerpts from our conversation. 
Q: Your project is called "The Promise." Where did that name come from?
I get asked this question a lot. And honestly the title came to me at 3 a.m. "The Promise" is an actual promise. I made it to Gavin two days before he died. I had been avoiding going to the family's house because I was frankly a coward and didn't want to face the enormous heartbreak of the family. I wrestle with a lot of guilt and regret there.
Q: What was the promise?
When I finally put on my big girl pants and went over, I sat with him for a few minutes, held his hand, and I promised him I would do whatever I could to help other children not have to go through what he did. I know that was important to him. A pretty big promise. One that will never be truly and fully realized, but I like to think of "The Promise" as a promise to all kids with cancer and that we will give them a voice to be heard.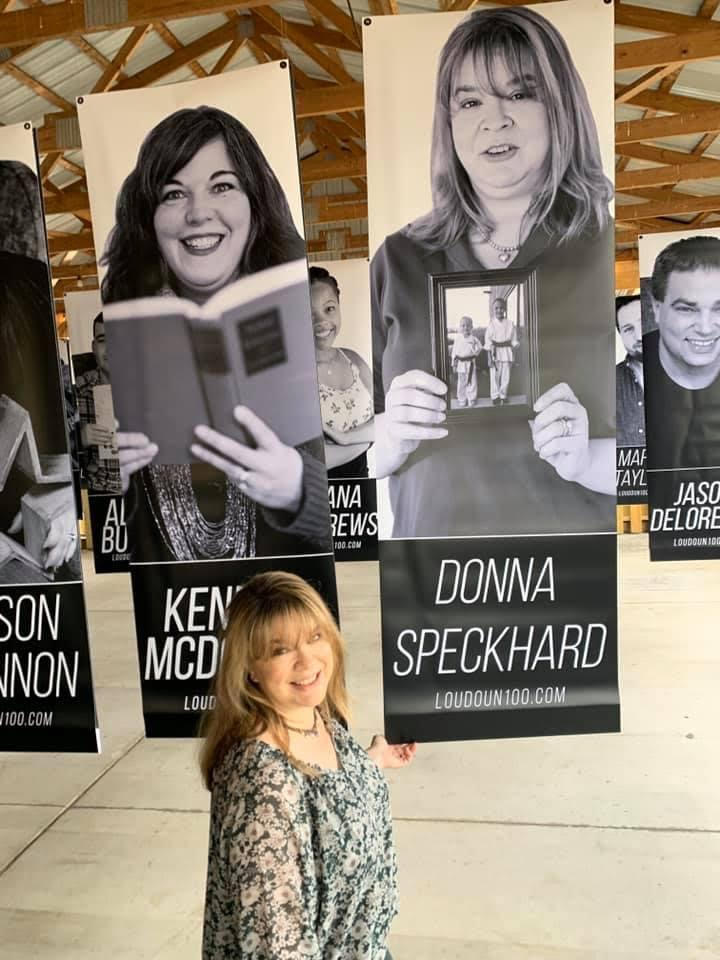 Q: Where did the idea of a documentary come from?
This docuseries came from an idea I had about raising awareness of childhood cancer. I knew nothing about childhood cancer prior to this. And it alarmed me not only how little I knew, but of what I did know, how much of that was wrong. The childhood cancer community is this amazing group of families who have been touched with this horror. But they need [their] voices to be heard for funding and research. 
Q: "The Promise" is a docuseries. How does that differ from a standard documentary?
We did a 34-minute proof-of-concept with the intent to film a full documentary — those are about 90 minutes to two hours long. A friend of mine in the film industry told me that the [proof-of-concept version] was too sad and hard to watch. He had to stop the film a few times to take a break from the emotion of it. So, we decided, based on talking with him and a few others, to split the series into five 12- to 16-minute chunks so we could have a better shot at reaching more people outside the childhood cancer community.
Q: What were some of the biggest challenges you encountered in producing it?
Fundraising is hard when it's for a film. I would have to say the multiple screenings of the film I had to do was difficult from an emotional standpoint. Watching these families tell these stories over and over again was really difficult and raw. My family had to deal with my emotional state for a few months.
Q: Why was it so important to keep going despite any challenges?
Here in the D.C. area, we have so many families that have been impacted by childhood cancer — almost all the participants we filmed are here. Look into the eyes of any one of these parents and you will see a look I can only describe as the look you see when soldiers come back from war. They have experienced horrors that you and I will hopefully never know. I don't see how I could be complacent.
Q: What did you personally take away from the project?
I wanted to recognize the amazing strength and courage these kids show on the daily. These kids are so incredibly resilient – even in times when they are really sick they still find things that can make them laugh or smile. I find that incredibly inspiring.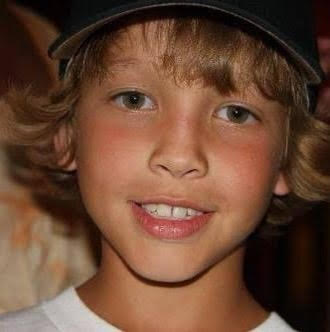 Q: Do you feel like you have kept your promise?
I struggle with that question. The problem is so big – the promise itself evolved. So, I made a promise that I can never really complete. But to be able to start a project and — as emotionally challenging as it was — to bring it to fruition was an accomplishment. So, I guess I feel like I've chipped away at my promise to Gavin.
==========
The docuseries "The Promise" was made in conjunction with director Kristi Gatto and her company, Risk It Productions. You can watch the series and learn more about the project at www.riskitproductions.com/thepromise.
==========
Childhood Cancer Facts — United States
Childhood cancer research is consistently underfunded. Less than 4% of the federal budget for cancer research is dedicated to childhood cancer.

Each day, 43 children are diagnosed with cancer in the United States, which means about 15,600 children in the U.S. are diagnosed each year.

Cancer is the leading cause of death by disease in American children, resulting in the death of about 1,800 kids each year.

In the United States, 84% of children diagnosed with cancer are alive at least five years after diagnosis; however, this does not mean they are cured or free from long-term side effects.

Even those who are cured may suffer long-term side effects as a result of the cancer treatments they received. Children who were treated for cancer are twice as likely to suffer chronic health conditions later in life compared to children without a history of cancer.
SOURCE: Alex's Lemonade Stand Foundation for Childhood Cancer