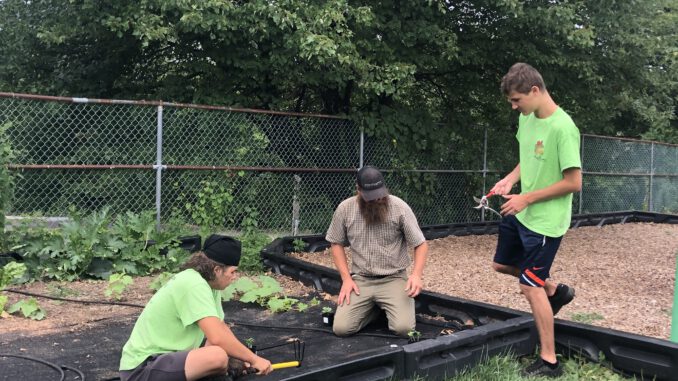 Seeds of Success
By Jill Devine
Neurodiversity is a concept in which neurological differences are recognized and respected as any other human variation. These differences can include those identified with dyspraxia, dyslexia, attention deficit hyperactivity disorder, dyscalculia, Asperger syndrome, autistic spectrum, and Tourette syndrome, among others.
It's recess at the Creative Gardens preschool in Ashburn, and dozens of young summer campers spill through the doors to play outside. 
On this hot, sunny morning, many of the kids race past the playground to the school's well-tended vegetable garden, where they crowd around to help two Ashburn teens — Simon Keeling and Connor Freeman — with the day's harvest. On this day, that harvest involves armfuls of enormous green zucchini, along with a healthy crop of smiles and giggles. 
"Our students always look forward to days when Simon and Connor come to work on the garden," said Creative Gardens CEO Garrett Wilhelm. "They can't wait for them to arrive, and they learn so much from these skilled, knowledgeable young men."  
Simon and Connor are long-time friends and Ashburn neighbors who planned, created and continuously tend the school garden through Legacy Farms, a Leesburg-based nonprofit that trains and hires neurodiverse apprentices, pairing them with mentors for paid positions in the community. Such partnerships offer the apprentices useful work opportunities where they can strengthen job skills, social awareness and self-advocacy.
Simon, 18, a senior at Berthold Academy in Herndon, is dual-enrolled at Northern Virginia Community College in tandem with his Montessori education. A self-described entrepreneur, Simon says his true passion is developing business models and creating and selling handcrafted products, such as t-shirts and coffee mugs. But he loves working in the garden as well.
"I like when the youngsters at the school join us and want to know more about the garden and the plants," Simon said. "I also like knowing that at lunch the students eat the vegetables that we harvest. The vegetables go from the garden to the kitchen and are served the same day in a meal."
Simon's favorite vegetable in the garden is the zucchini. "I eat it plain with dip, but it's also good in pasta."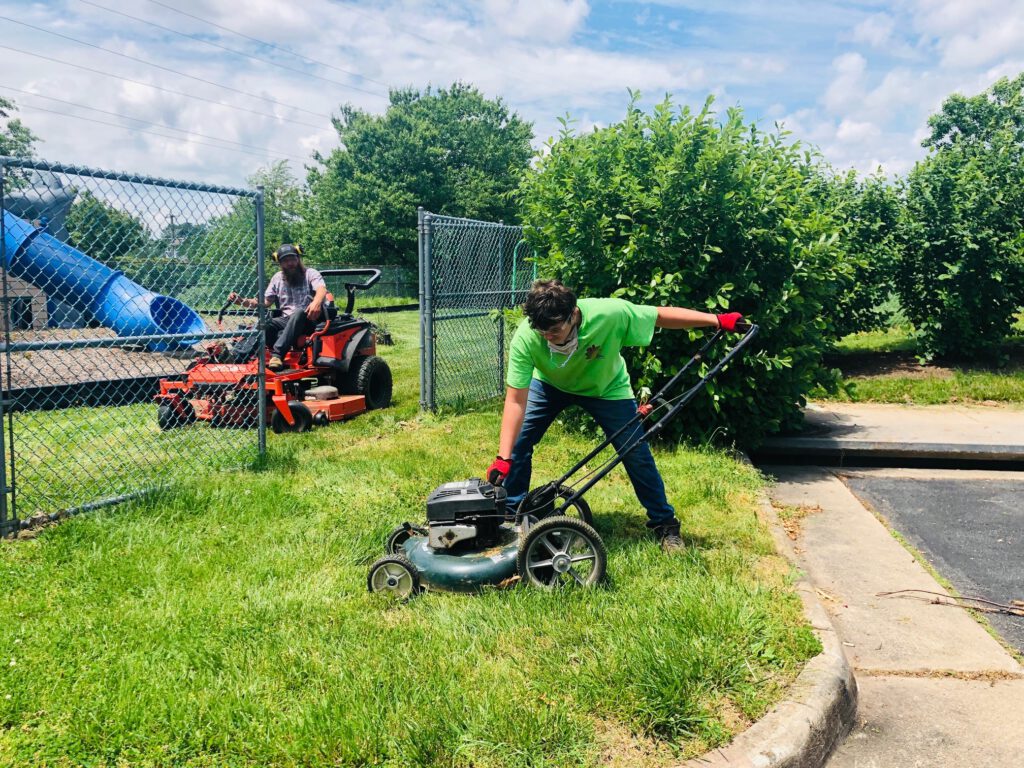 Connor, 17, is a junior at Stone Bridge High School and is particularly fond of the garden's sweet watermelon. This is his third year working with Legacy Farms, and he says he enjoys landscaping and mowing best, but he also likes working with the children and learning to communicate in different ways.
"At the school, I have to explain what I'm doing in the garden in a way the kids can understand," said Connor. "Legacy Farms helps me develop life skills, like patience and improvising when something goes wrong or doesn't work."
During the summer, Connor puts those skills to use in his other job as a lifeguard, and he hopes one day to work in law enforcement. "I would like to be a detective." 
For a preschool like Creative Gardens, which is dedicated to early education, the presence of Connor and Simon serves two purposes, Wilhelm said. 
"First, we are providing meaningful work and purpose to individuals in the neurodiverse community, which is extremely important," he added. "And second, we are providing a unique, inclusive environment where our students have the opportunity to interact with people who are neurodiverse."
In addition to the garden at Creative Gardens in Ashburn, Legacy Farms has two Leesburg gardens. Altogether, the nonprofit grows vegetables and flowers on more than 8,000 square feet of land, which their participants sell and deliver to clients such as local restaurants, merchants and farmers markets. Participants handle tasks according to their interests and skills, including landscaping, gardening, deliveries, sales, photography, marketing and writing.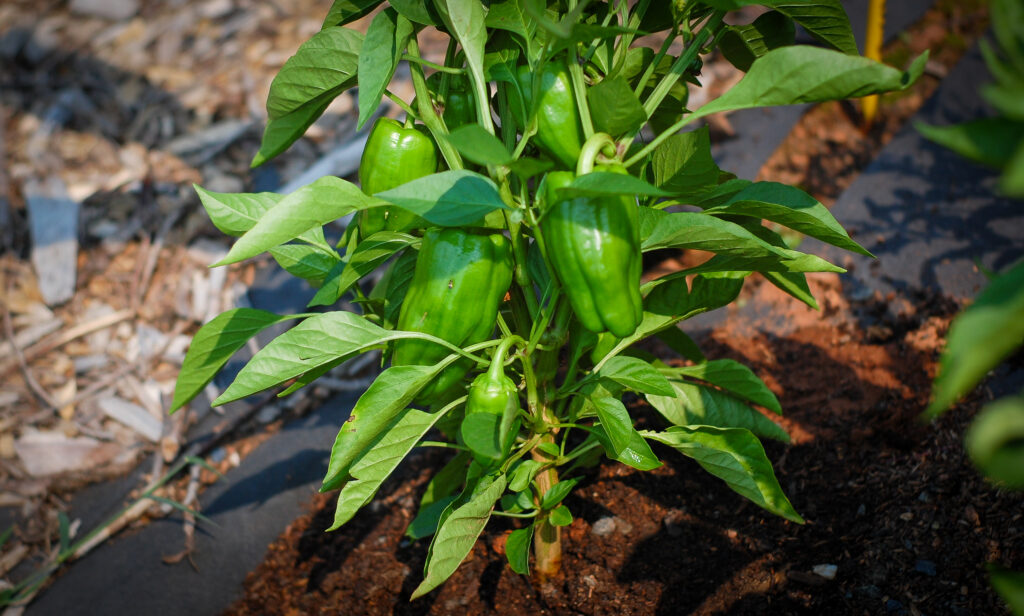 The work Simon and Connor do at Creative Gardens is just one of Legacy Farm's many community partnerships that help participants transition from a school or therapeutic setting to the work world, where typically abled coworkers often have limited understanding of the capabilities and potential of neurodiverse workers.
A key component for all the apprentices is working with a mentor. In the case of Simon and Connor, that role is filled by Ian Shanholtz, owner of Shanholtz Farm and Gardens in Hillsboro. 
Shanholtz, who proudly identifies as part of the neurodiverse community himself, is also a Legacy Farms board member.
"Legacy Farms is a natural fit for me," said Shanholtz, who remembers his own struggles finding his path while growing up with an individual education plan in public school.
"I love working with neurodiverse individuals, because their enthusiasm is natural and real," he said. "The one constant in the neurodiverse community is exceptional intelligence. … They are more receptive to training (and) are not addicted to checking their cell phones constantly."
And enthusiasm abounds at Creative Gardens, where Simon and Connor are already thinking about what to plant next.
"Maybe some kale or carrots," said Simon, digging deep in the soil to tackle the roots of a dandelion.
Jill Devine is a freelance writer and former magazine editor from Loudoun County who writes for a variety of Virginia publications.