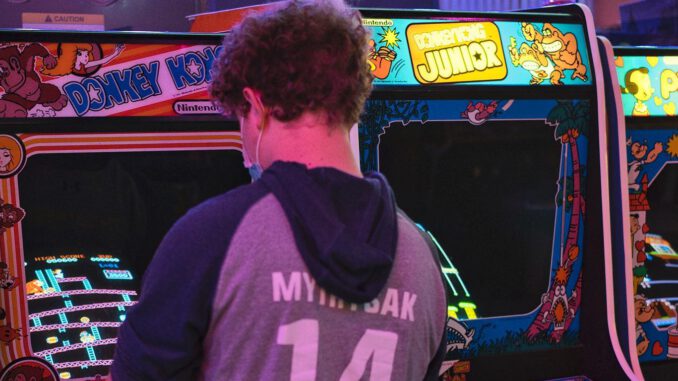 BEEP, BEEP, BOOP
By Rick Horner
What if you could hop in your car, drive about an hour from Ashburn and — in the process — travel back 30 or 40 years in time? That's kind of what it feels like when you step into Reclaim Arcade for the first time.
Nestled in a small, nondescript storefront in the Gateway Village Shopping Center in Fredericksburg is a slice of nostalgia that is as sweet as it is fun. Reclaim Arcade is immediately familiar for people who grew up at the tail end of the 20th century. It's the kind of place where many of us flocked to spend our allowances and babysitting money, plunking quarter after quarter (or token after token) into the latest, craziest arcade games.
Entering Reclaim Arcade took me back to my own military brat childhood in the 1980s and '90s — one spent seeking out the latest games in the shopping malls, bowling alleys and Air Force bases that I prowled.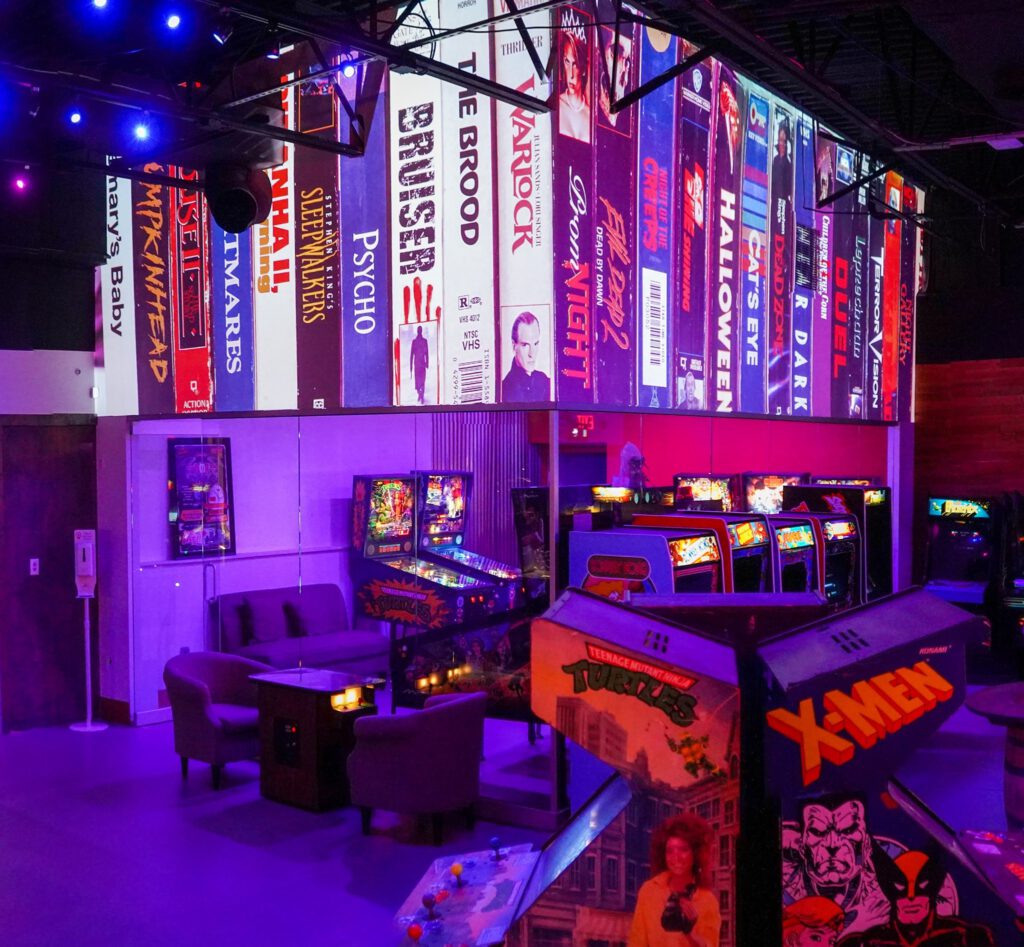 The arcade has the requisite dimly lighted main room with the blinking lights of dozens of beeping and buzzing machines. Neon signs hang on the wall and the sounds of '80s soft rock, New Wave and even heavy metal music float down from overhead.  
The rows of upright arcade cabinets are filled with classic games like Frogger, Donkey Kong, Pac-Man, Street Fighter and Double Dragon. Nearby, a long row of pinball machines beckons you with the bells and whistles of Ghostbusters, Alice Cooper's Nightmare Castle and more.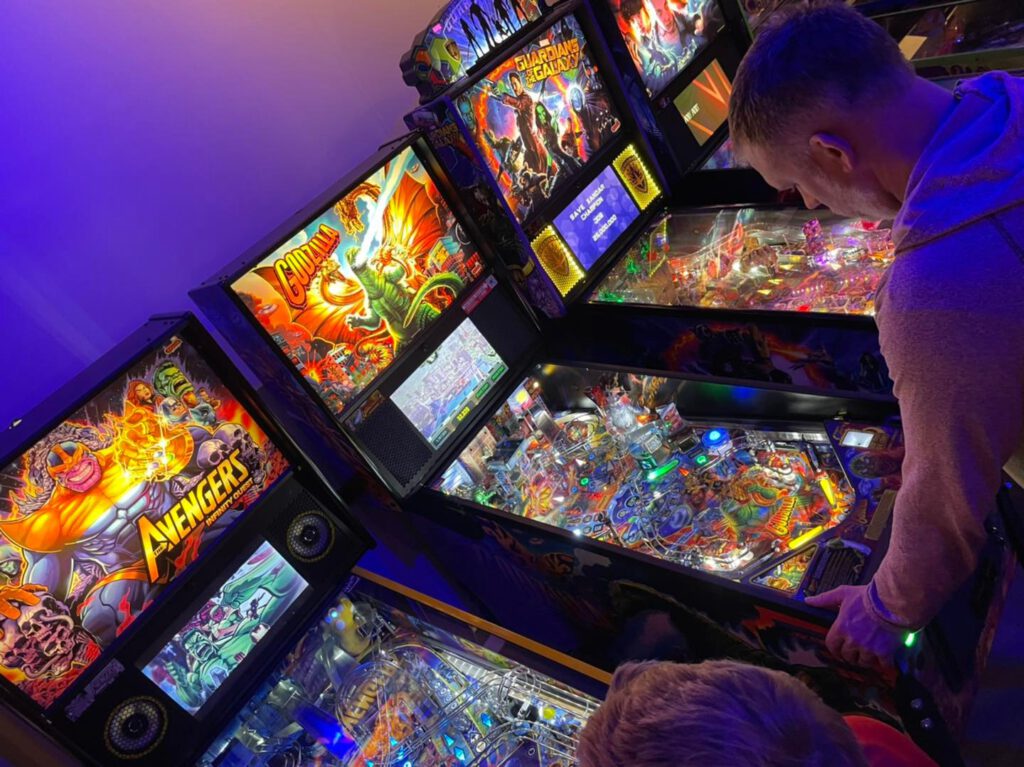 Standing at the controls, flipping flippers and punching buttons brought back great memories of similar moments as a kid. They also reminded me how bad I was at video games — and I haven't improved over the years. But it was still a lot of fun. 
The whole experience is reasonably inexpensive. For $15, a person can have free play on every game all day. That's a far cry better than racing to feed crumpled dollar bills into a change machine to keep your claim on a game. (By the way, $15 today is equal to about $5.20 in 1982. The price looks even better in that light.)
"Arcades are coming back into popularity. Retro is in," said Reclaim owner Tim Owens, who opened the arcade in January 2021. "We wanted to transport people back in time — with some very authentic elements."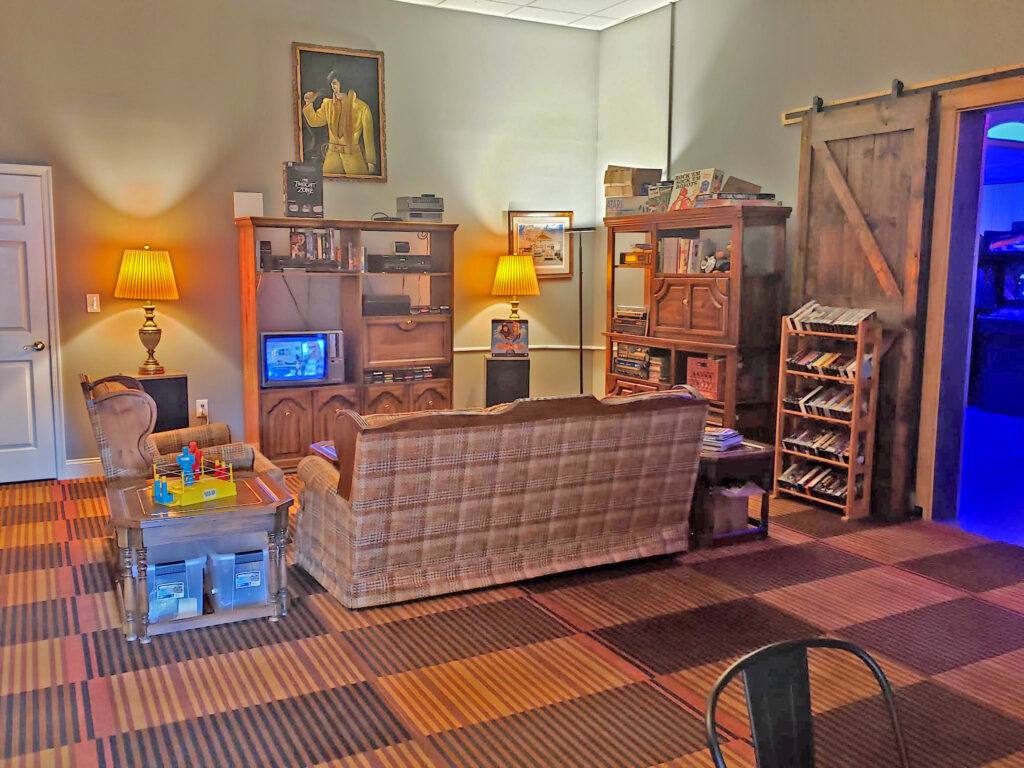 Elements like a room at the entrance to the arcade set up to look just like a family room from the 1980s — almost like a miniature museum. Vintage furniture — plaid couches included — and home gaming systems like Atari, along with VHS movies and old board games, will make you feel like you just entered your best friend's basement back in the day. 
Customers can still sit down and actually pop in a movie and watch a bit of "The Empire Strikes Back" or "Halloween" to complete the experience. 
Reclaim itself is still growing. The arcade recently got its Virginia ABC license and has added a bar with craft beers, wine, ciders and seltzers. There's also a new outdoor lounge area with a food truck that sells hot dogs and hamburgers. 
Reclaim Arcade is not just for the child within you. It's also for today's children. The owners say many of their customers are families — with mom and dad bringing in the kids to show off some of their sweet Q*Bert and Galaga skills from half a lifetime ago.  
Rick Horner has lived in Northern Virginia for more than two decades and also spent time living in California and Germany. He is a freelance writer based in Fredericksburg and likes to read and listen to music in his free time.
IF YOU GO
What: Reclaim Arcade
Where: 2324 Plank Road, Fredericksburg
Hours: Wednesdays and Thursdays, 4 to 9 p.m.; Fridays, 4 p.m. to midnight; Saturdays, 10 a.m. to midnight; Sundays, 10 a.m. to 9 p.m.
More Information: reclaimarcade.com or (540) 681-1009