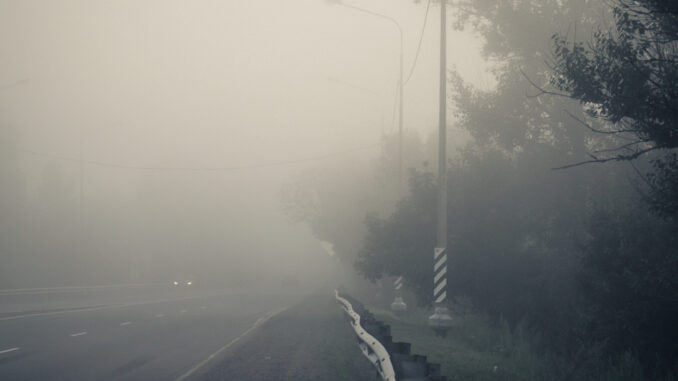 A TRICK OF THE LIGHT
By Salonee Verma
Ashburn Magazine is pleased to present the winning short story from our first student creative writing contest. Middle and high school students who live in Ashburn or attend an Ashburn school were invited to submit a "Spooky Story" to fit the coming fall season. A big thank you to all the aspiring writers who submitted their tales.
We are proud to announce that Salonee Verma, a 10th grader at Stone Bridge High School, won the top prize: having her story "A Trick of the Light" published in this issue of Ashburn Magazine. "Salonee's story was a great mix of descriptive writing, a local setting and just the right amount of spookiness," said Ashburn Magazine editor Chris Wadsworth. "She included a number of literary references and allusions that added a lovely element of sophistication."
Congratulations Salonee! 
===============
It was 8:55 p.m., and the Rust Library was going to close in five minutes. 
"Don't worry, I got the book. 'Wuthering Heights,' right? Can't believe Ashburn Library didn't have any copies," Tara said, balancing the phone above her shoulder as she checked out the worn-down novel in her hands.
"Yeah, me neither. Thanks for getting it for me," her daughter said, a poor connection making her voice crack over the phone. "See you at home."
Tara tossed the phone and the book into her purse, waving a goodbye to the librarian at the front desk. The parking lot was surprisingly quiet for a weekday night, and the hills behind the library were even quieter. It looked like midnight already, which only reminded Tara of exactly how much she hated winter nights.
Her Prius was waiting for her next to a tree at the edge of the parking lot, but there was something else there too. Someone. An old woman, bent over and looking through her bag as she leaned against Tara's car.
"Hello, can I help you?" Tara asked, ever the polite professional. A shiver ran across her skin, but she figured it was just the cold air.
The woman straightened her back, turned toward Tara and smiled. One of her front teeth was missing, but it was still a friendly smile. "Oh, dear, that would be wonderful. My car broke down— it's this one here— and it's so late. I don't know what to do."
"I'm heading home to Ashburn. If you're going my way, I'd be happy to give you a ride," Tara blurted out, before she realized what she was doing.
"I am, thank you, but I don't want to be a burden," said the old woman.
"It's no problem at all. I'm heading home anyways," said Tara. She opened the passenger door for the old woman, slipping her purse into the back seat. "So, what brings you to the library so late?"
"The Death Cafe at Rust today— a grief support group. It's so nice to talk to other people who have gone through the same thing. Actually, I come this way most afternoons to visit my parents. They're in Union Cemetery just a few blocks away," the woman said before pausing to brush her skirt — dark blue with daisies — over her knees. "I'm Catherine, by the way. Cathy."
"I'm Tara. I'm sorry for your loss."
The radio sputtered to life as soon as Tara turned the car on. They caught the last part of a pop earworm.
Cathy laughed, the sound ringing through the car. "It was a long time ago; don't worry about it."
"So, do you live in Ashburn or Leesburg?" Tara asked, backing out of the parking lot. It was still cloudy, and it would probably rain soon. Tara hoped her daughter had brought the cat inside.
"Ashburn," said Cathy, a smile creeping across her face. She gave a little sigh. "One of my great-grandsons — he went to 'Cornfield High' when it first opened."
"Oh?" said Tara with a start. She vaguely remembered her daughter telling her Broad Run High School used to be called "Cornfield High" when it was surrounded by fields. It couldn't be further from the truth nowadays. Tara suddenly found herself trying to calculate how old Cathy must be if her great-grandson was in the first class at Broad Run — he must be close to 70 now. "My daughter goes to Broad Run, too," Tara said, still trying to count in her head.
"How old is she?" Cathy asked.
Tara turned left, passing a church. "16. Already thinks she knows everything, but can't even remember to put a book on hold at the library."
Cathy smiled, finally looking at Tara for the first time since she got in the car. "That's teenagers for you. Are you married, dear?"
"Oh, yes, I am, my husband's at home with the kids," Tara said. "We're both accountants in Reston, actually. We moved to Ashburn a few years ago. It's a wonderful town."
"It is!" Cathy said excitedly before turning to look out the window. "I remember when we moved there, when my boy was 16 as well. That's when he enlisted, can you believe it? For the Yankees, too!"
"The Yankees?" Tara slowed down, almost imperceptibly. She tried to think back to all those times she'd tested her daughter on Civil War history, and she realized that Cathy was talking about something that happened 160 years ago. She suddenly realized — the old woman was pulling her leg. That must be it. Or maybe she had dementia, or something along those lines, Tara thought. Should she even be out on a night like this?
"Then my grandson, oh Lord, he managed to survive the first war in Germany," Cathy continued, eyes glassy. "The second one was what got him. Died off the coast of France."
Tara didn't say anything for a while, keeping her attention on the road. By her calculations, this woman's story would make her nearly 200 years old. Maybe she was dreaming. She surreptitiously pinched her arm. Nope, she wasn't dreaming.
The radio announcer came on, started talking about the movie "Alien," and made Tara hope her children weren't watching horror movies with her husband while she was gone.
"The coast of France. Really?" Tara finally asked.
Cathy nodded, eyes misty. "Died leading his men in the big invasion."
"I'm so sorry," Tara muttered, her head spinning. "My grandfather fought in that one too."
The radio sputtered with static. 
It had started to rain. The thick drops melted into the announcer's voice as Tara tried to turn on her windshield wipers, flipping the switch back and forth, but they wouldn't work. She slowed down, thankful that she was on an Ashburn street she knew.
"Well, I still have my daughters and my other grandchildren and great-grandchildren, don't I?" Cathy sighed, clasping her hands together.
The static abruptly cleared, leaving the announcer's voice louder than ever. "… Loudoun County Sheriff's Office is planning a news conference for 1 p.m. tomorrow to update the public on these recent missing person cases. Three abandoned cars. Three missing drivers so far this month."
"Do you have any other children?" Cathy asked so quietly that Tara almost couldn't hear it over the radio. Her mind was racing — thinking that giving this woman a ride may have been a mistake.
"A son," she responded. "He's 7."
"Oh, the younger ones are my favorite," Cathy said, as a huge grin spread across her face. "Mine used to run out the door whenever the train came into the station."
Tara raised an eyebrow. A Metro train? The Silver Line wasn't operating in Ashburn yet and the last steam train hadn't been around for probably half a century. "The station?"
"Yes, you know, near the general store— oh, it's the barbecue place now, isn't it? We were so excited when it opened." Cathy looked out the window again.
The rain had stopped, but the windshield was still blurry with raindrops and had started to steam up on the inside. Tara opened the window, hoping the air would help clear it up.
"So, ah, where am I dropping you off, ma'am?" she asked.
"Do you know Ashburn Road?"
"Sure. I used to drop my daughter off at a school on Ashburn Road," said Tara.
"My house is there. You must know it. There are these gorgeous red and white polka dot shutters on the windows, dear," Cathy replied.
"Oh, I used to drive by that house all the time. It's the one at the intersection of Hay and Ashburn," Tara said, before catching her breath. "But that house — it was demolished. It doesn't exist anymore."
The clouds had parted and, in the moonlight shining into the car, Cathy's smile suddenly wavered. Her eyes seemed to grow darker as she tilted her head and leaned in uncomfortably close to Tara.
"Oh, darling," Cathy said, reaching over and placing an ice cold hand on Tara's arm. "Neither do I."
===============