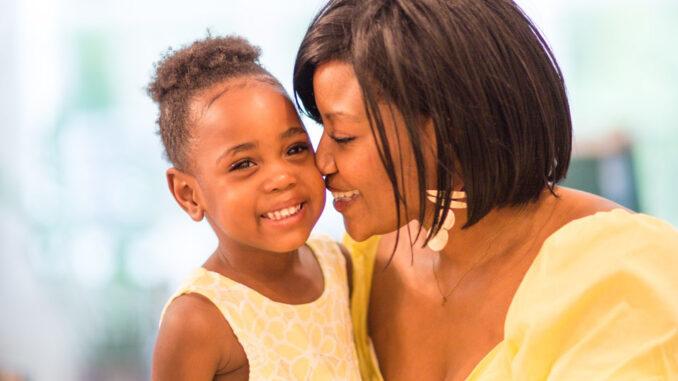 THE DINNER DILEMMA
By Chris Wadsworth
Have you ever stared at a pantry or a refrigerator full of random food and thought to yourself — "What am I going to make for dinner?" 
Other than pro chefs, it's probably a common challenge. Yolanda Latimer of Ashburn Farm faced this dilemma and came out victorious when she turned assorted grocery items into delicious meals for her family and started a burgeoning business to boot.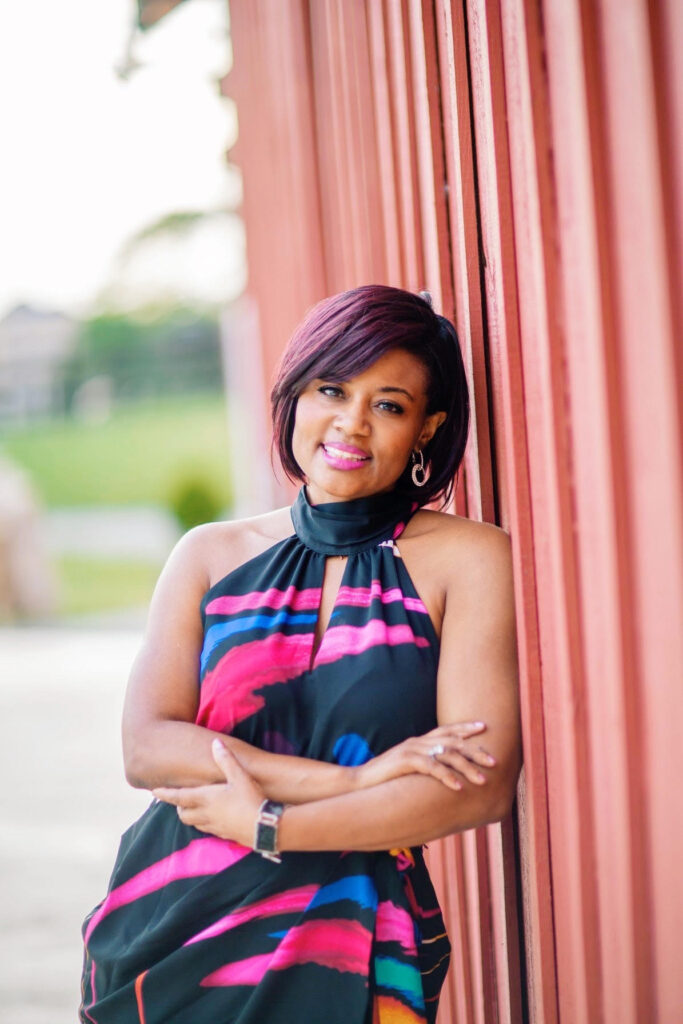 Latimer admits she has no formal training as a chef — just a life-long love of cooking. But when the coronavirus pandemic started, she knew she had to take action. You see, her daughter, Savannah, was born premature and has a chronic lung disease. This means her immune system is compromised, increasing her risk should she contract the COVID-19 virus. So Latimer promised herself she would cook every single meal at home — no restaurants, no carry-out, no delivery — in order to protect her daughter, who is now 3.
She dived in and started cooking but quickly found she didn't always have enough recipes or the right ingredients to match. So she started experimenting — using whatever items she found in her kitchen, mixing and testing flavors, creating new dishes or new takes on old favorites. Turns out she had a knack for it. Latimer started documenting her successes on social media and then a blog.  As her audience grew, "Londa's Laboratory" was born.
"[My son Isaiah] said to me one day that  every time he comes in the kitchen, it looks like I'm in the 'lab' making something new," Latimer said.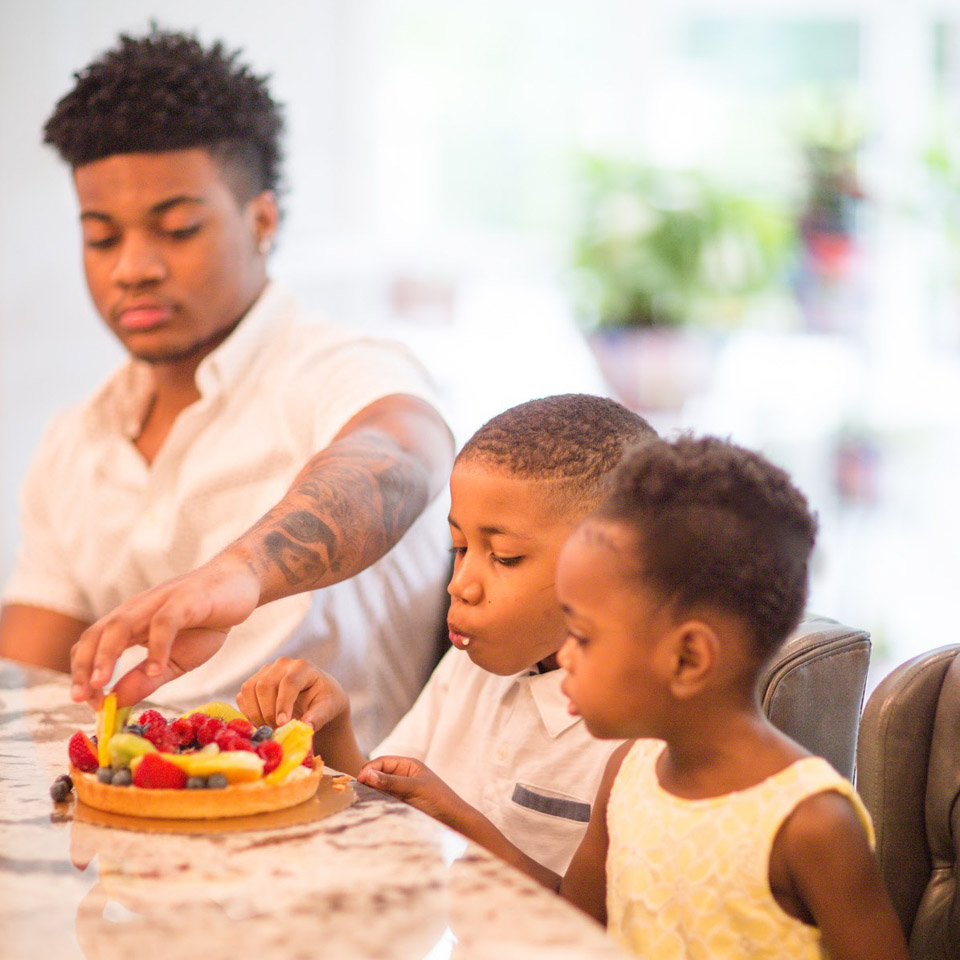 She hopes to make Londa's Laboratory into a full-fledged business for foodies, and she's well on her way. She recently formed a limited liability company and launched a website. Since then, she's been featured in a variety of media, including the "Good Morning, America" website. Ashburn Magazine asked Latimer to share some of her favorite creations with us. Now you can try letting out your inner food scientist in the kitchen, too.
==========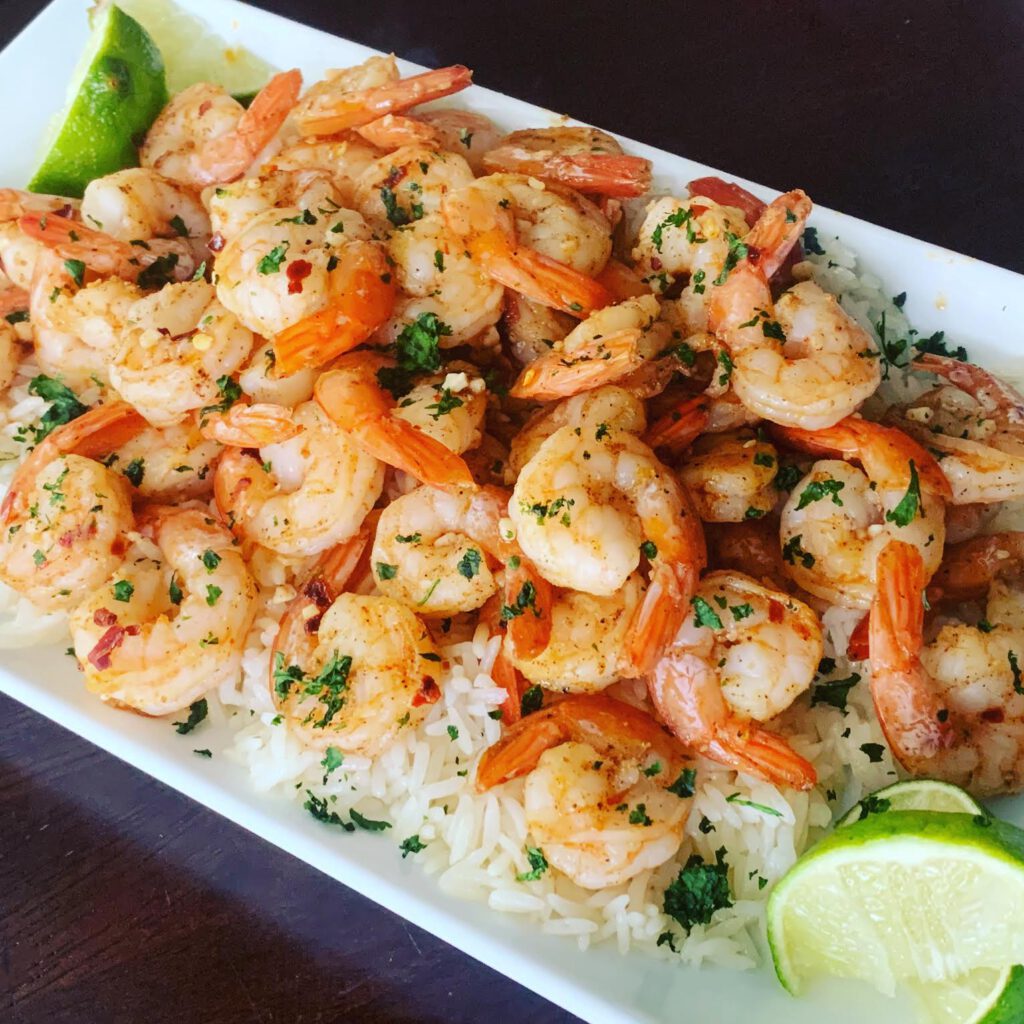 CAJUN SHRIMP & RICE
Ingredients:
1 pound large shrimp, peeled and deveined
Salt and pepper
2 tablespoons olive oil
1-2 tablespoons of butter (I use Kerrygold Irish butter)
2 tablespoons any Cajun seasoning
1 tablespoon minced garlic, or dried garlic
1 teaspoon crushed chili pepper flakes
1 tablespoon of gingerbread spice (or fresh ginger grated)
Limes and chopped fresh parsley, for garnish
1-2 packages of Uncle Ben's Jasmine Ready Rice
Directions:
In a large bowl, add the shrimp and season with salt and pepper. Add olive oil and Cajun seasoning and toss until coated.

In a skillet, add butter and melt over medium heat. Add shrimp to the skillet and sprinkle with garlic, ginger, and chili pepper flakes, to taste. Cook for a few minutes on both sides until pink and cooked through. Add 2 tablespoons water or broth to the pan to deglaze the browned bits and spices to coat the shrimp. Adjust seasoning with salt and pepper.

Garnish the shrimp with fresh parsley and more crushed chili pepper flakes if desired. And add the limes.

Follow the directions on the rice packages (ready in 90 seconds) and pour shrimp over the rice.
==========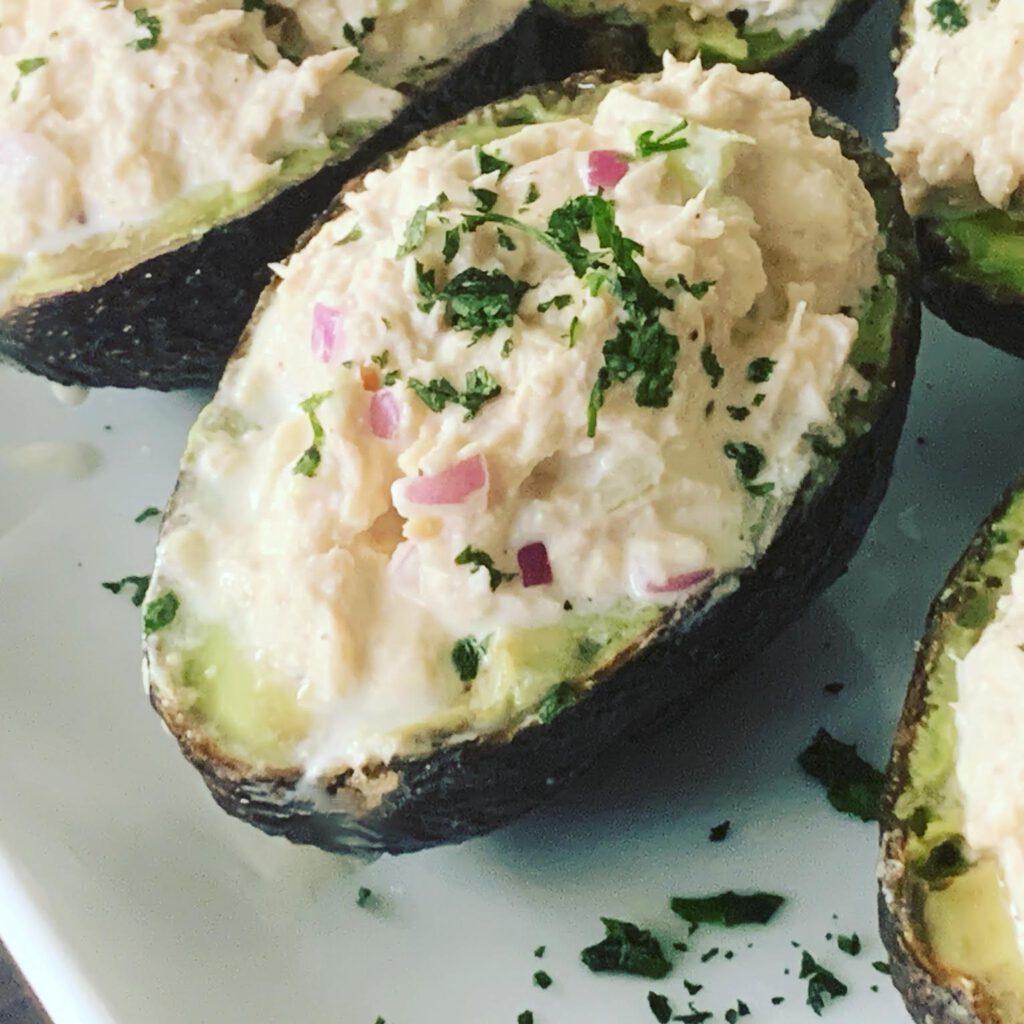 TUNA STUFFED AVOCADO
Ingredients:
1 bag of 4 mini avocados (you can also use regular size)
1-2 cans of albacore tuna
5 tablespoons of mayonnaise
1/4 of a red onion (chopped)
1-2 stalks of celery (chopped)
1 small lemon or lime (cut in fourths)
2 tablespoons of Boss Sauce (You can only find this at Wegmans. You can skip this step or use any sweet-and-sour sauce)
1/2 teaspoon of sea salt
1/2 teaspoon of pepper
Directions:
Mix tuna, mayo, red onion, celery, salt, and pepper in a small bowl. Squeeze in 1/4 of the lemon (or lime) and add in the Boss Sauce. Mix well.

Use a knife to cut through the center of each avocado and around the seed. Open it up and take the seed out.

Take another 1/4 of lemon (or lime) and squeeze into each avocado. Next, sprinkle with salt and pepper. Then spoon up the tuna and place on top of the avocados.

Garnish with cilantro and serve!
 ==========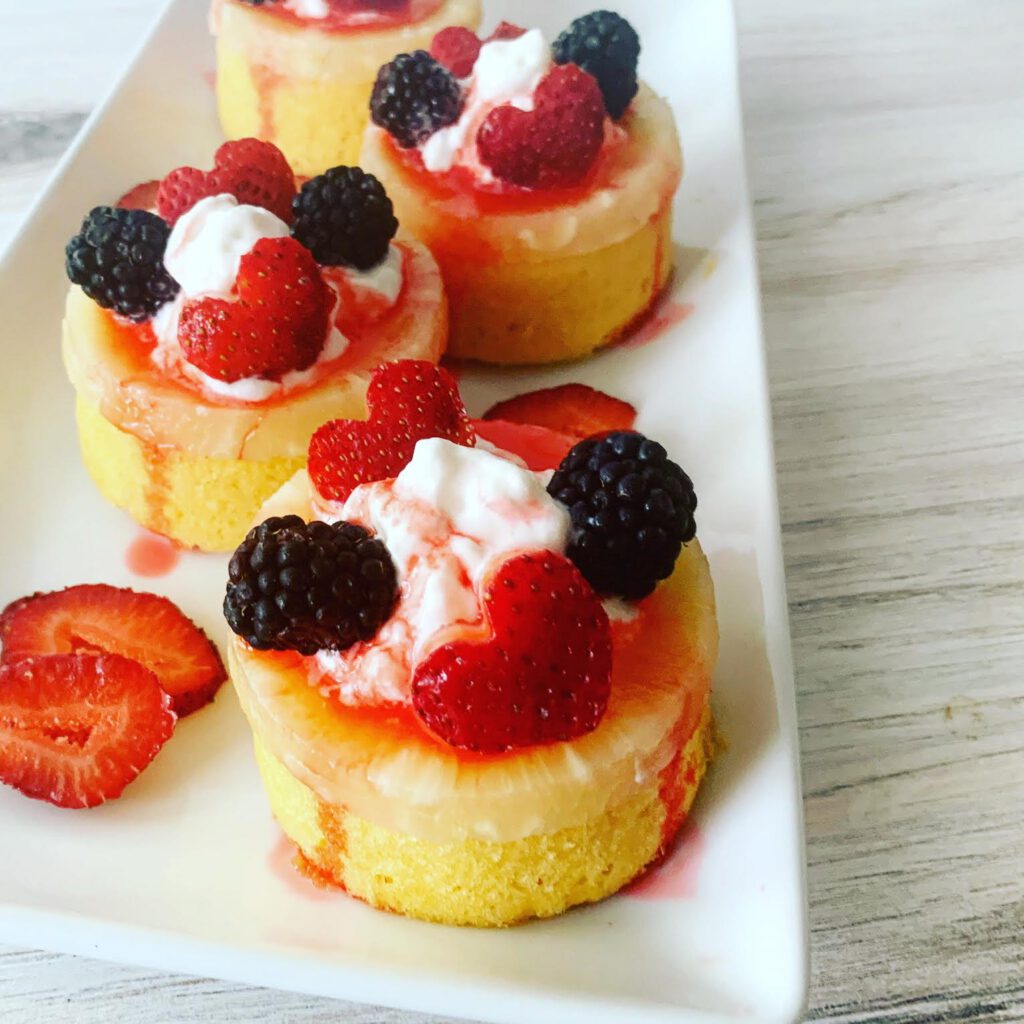 STRAWBERRY, BLACKBERRY & PINEAPPLE SHORTCAKE
 Ingredients:
4 strawberries 
8 blackberries
4 pineapple rings
4 shortcakes (pre-made)
Cool Whip or Reddi-wip
Strawberry syrup
Directions:
Rinse and cut strawberries in half. If you have a mini heart-shaped cookie cutter, press the cutter once in each half of the strawberries. You should end up with 8 mini heart-shaped strawberries. If not, then just slice your strawberries. 

Plate the shortcakes, take the pineapple rings and place them on top, then take the can of Reddi-wip and press, moving in a circular motion until the whip comes up through the hole in the pineapple. If using Cool Whip, take a spoon and place a couple of dollops in the center of the shortcake, then place the pineapple ring on top. 

Place the strawberries, and blackberries on top of the pineapple rings, then drizzle strawberry syrup on top.
 Great with a scoop of vanilla ice cream on the side! 
For more information on Londa's Laboratory, to see more recipes or to have Yolanda speak to your community group, check out: www.londaslaboratory.com.