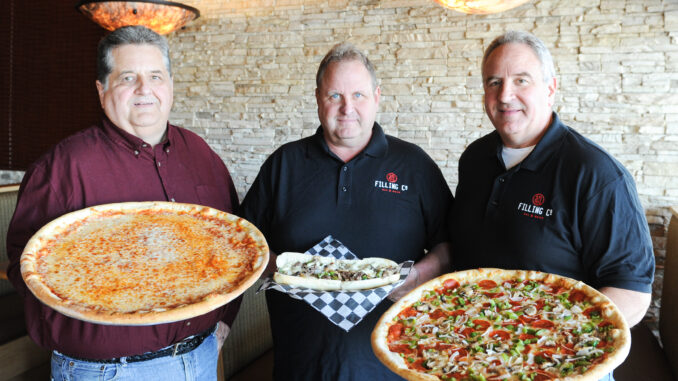 FUEL FOR SUCCESS
By Chris Wadsworth
It's a name nearly every Ashburn resident will recognize immediately — Rubino. As in Rubino's Pizzeria, the popular restaurant with two locations in Ashburn — in Ashburn Village and in the Broadlands.
But the pizza joints are just scratching the surface of the small but growing business empire that the Rubino brothers — yes, there are three of them — have built in Northern Virginia. Three restaurants at the moment and six gas stations — the three latest gas stations featuring the new Filling Co. Gas & Grub convenience store concept. That's nine separate locations around the region — with hints of more to come.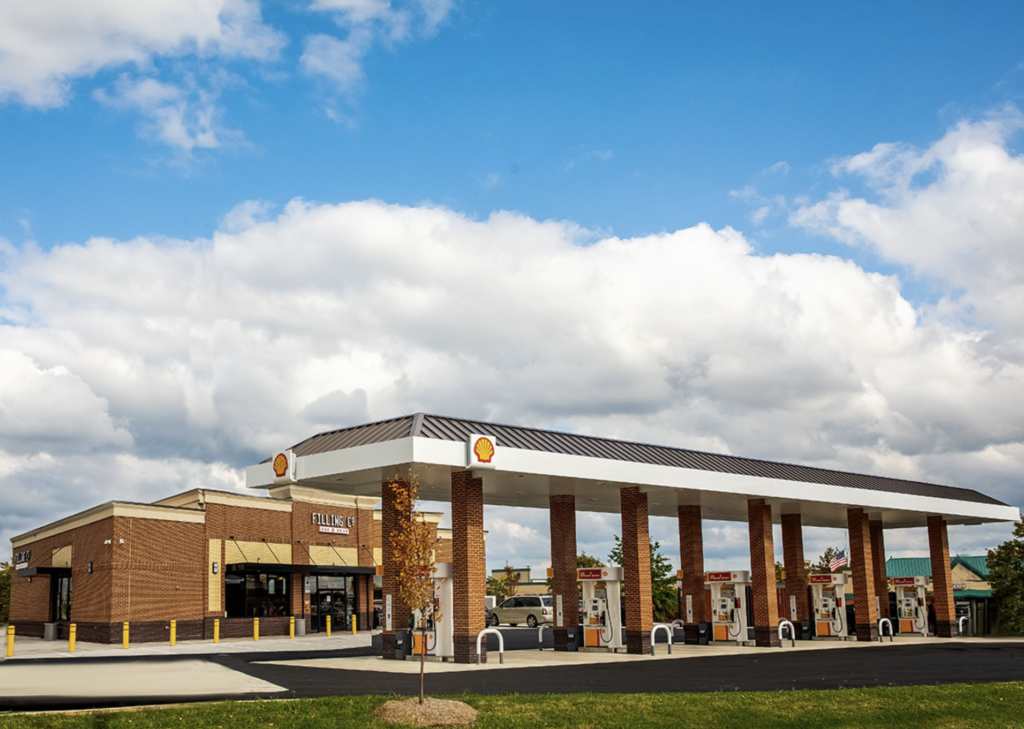 For the Rubinos, family is a key to everything they have accomplished. Be it the legacy of their Italian grandmother to the jobs they worked together in high school, it all proved to be a bit of foreshadowing of what was to come.
Steve Rubino is the oldest at 59 and the spokesman for the group. His brother, Rick, is 57 and David is 54. They live in Willowsford, Belmont Country Club and Aldie, respectively. They grew up in Burke and all attended West Springfield High School and George Mason University. 
Steve and Rick both worked at a local seafood restaurant as teenagers. Meanwhile, David managed a gas station in Springfield. A restaurant. A gas station. Their career path was already laid out before them.
In 1987, the brothers went in together to open their first restaurant in the Bailey's Crossroads area of Fairfax. The restaurant was a franchise location of the Mr. Hero sub shop chain. Business was good, and they opened a second Mr. Hero location in 1992 in the Village Center at Dulles in Herndon. Many people know that as the "clocktower center" for the retail and office building there with giant clocks on top. 
Meanwhile, with David's familiarity and connections in the gas station business, the brothers opened a Mobil station in Herndon in 2002.
"In the beginning, it was definitely challenging because it was all new," David said about opening a gas station compared to a sandwich shop. "Getting your hands wrapped around operating a convenience store was a different concept, but after a while, I really enjoyed it."
While David managed the service station, Steve and Rick plotted a path forward on the restaurant side of things — a path that was about to see a big switcheroo.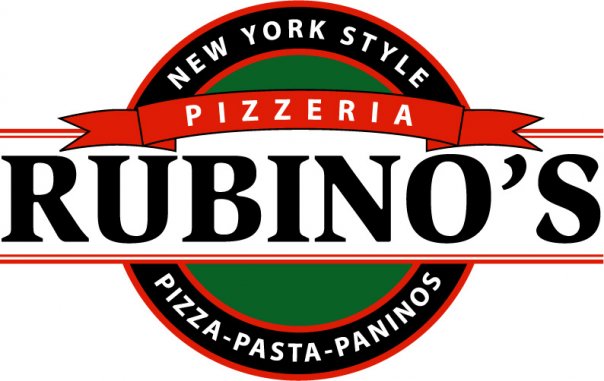 After 17 years with the Mr. Hero brand, the Rubinos closed their original location and converted the Herndon spot into their first Rubino's Pizzeria. That was in 2004, and a second Rubino's location followed in Ashburn's Ashbrook Commons shopping center in 2008 and the Broadlands Marketplace (better known as Southern Walk) location in 2012. 
"My heritage is Italian and at the time [2004], there wasn't really any pizza out there [in Herndon]," Steve said. "I had some good recipes from my grandmother — especially our meatball recipe and our tomato sauce recipe. That was the food we grew up on." 
The pizza has become a staple of Ashburn life — certainly for local sports teams who flock to the restaurants for team parties. The restaurant also won Best Pizza in the 2022 Best of Ashburn contest.
Cindy Mayer of the Broadlands has three sons and, like many parents, she has been to a lot of events at Rubino's over the years. 
"We love the BBQ Chicken and Bacon pizza," she said. "We have always loved going [there] after basketball season for team celebrations. The kids enjoy the pizza and Icees and the parents can even get adult beverages." 
As the years ticked by, the Rubinos also added two gas stations to their portfolio — the Shell station in the Lansdowne Town Center and the then-Shell station at Ashbrook Commons. 
Things were quiet for a time, and the brothers enjoyed owning and operating the various entities they had created. But another big change was just around the corner — one driven by a competitive edge that underlies the Rubinos' calm outward demeanors. 
Developers announced plans to build a new shopping center immediately next to Ashbrook Commons. The new center — Ashbrook Marketplace — would have a whole new line-up of stores and restaurants. Even more challenging, a gas station was planned for the parcel of land kitty corner from the Rubino's Shell station. There was going to be a literal stone's throw between the two stations.
And there was nothing the Rubinos could do about it — until they came up with an audacious plan. They would eliminate the competition by taking over the second gas station site themselves and owning two gas stations basically facing each other.
"They were putting a gas station in there, come hell or high water," Steve said. "So, in order to protect our interests, we went ahead and did a deal [with the developer] and opened the new Shell station."
The brothers ultimately moved their Rubinos location to the new center as well. Meanwhile, they switched their old station to the BP brand, and moved the Shell brand to the new, larger station they built just 100 yards away. 
"Wonderful, hardworking brothers." That's how Diana Shipley describes the Rubinos. She's a vice president of leasing with Saul Centers, a local developer and shopping center operator that has done deals with the Rubinos. "They have invested in Loudoun County by delivering quality buildings and excellent service to the communities they serve. It is not easy to operate with the demand for items and the labor shortage, yet they have a successful formula."
The Rubinos also wanted to do something more than a typical convenience store. The brothers felt they had to have something to compete with the big guys like Wawa and Sheetz.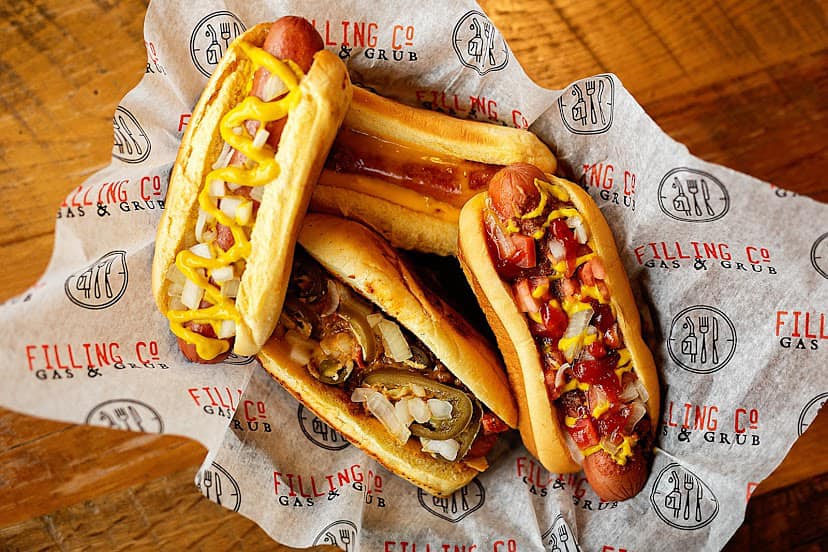 "We needed a food concept," Steve said. "We had the food background. We knew what we were doing. So, we created the Filling Company." 
From the ground up, the brothers created the Gas & Grub concept. They worked with designers to create the convenience store brand, the logo, the décor and everything else that goes into an enterprise of that magnitude.
"Not being a designer myself, in the beginning, some of the [artist renderings] were frustrating. They weren't where I wanted to go," David remembered. "Then all of a sudden, this gentleman presented us with something that we thought was wonderful and we ran with it."
That winning design was created by Total Image Creative, a Maryland-based firm. However, when it came to the food, the Rubino brothers handled that themselves. Sub sandwiches. Pizza. Burgers. Fries. And perhaps most importantly — their signature cheesesteak sandwich. 
"That's a big item for us," Steve said. "We sell more cheesesteaks than pizza. It's a real big mover for us." 
They also have a Bavarian-style soft pretzel, deep-fried Oreos and creamy milkshakes. But if you're watching what you eat — don't worry. There are options like wraps, salads and even acai bowls. 
Roxanna Urban, who lives in Ashburn's Village of Waxpool neighborhood, was one such customer who was surprised by the offerings at the Filling Co.
"My daughters and I stopped in after school and grabbed some snacks. I was so pleased to see some healthier alternatives on the menu," Urban said. She called her acai bowl "fresh" and "delicious." "[It was] not the quality of food I would normally expect to get at a convenience store or gas station — so much better." 
The Rubinos also stock their store shelves with a bevy of unique items — things not always seen at convenience stores around Ashburn. Sure, they have Doritos and bottles of Coca-Cola. But there's also Van Leeuwen brand ice cream from New York City and Nightingale ice cream sandwiches from Richmond. Beer labels like Sycamore Juice Willis and 3 Floyds Zombie Dust. And Lone Oak coffee roasted in Winchester.
"Customers notice that this is not your average convenience store," Steve said. "One of our biggest challenges … is that we want to put out very high-quality menu items with high quality ingredients, but the c-store business is very price sensitive. Not to single out 7-Eleven, but when you walk into a 7-Eleven, you don't have very high expectations. That was an obstacle for us. We wanted to put out a higher-end product, but we couldn't necessarily charge for it. So, it's been a lot of work trying to find the right balance."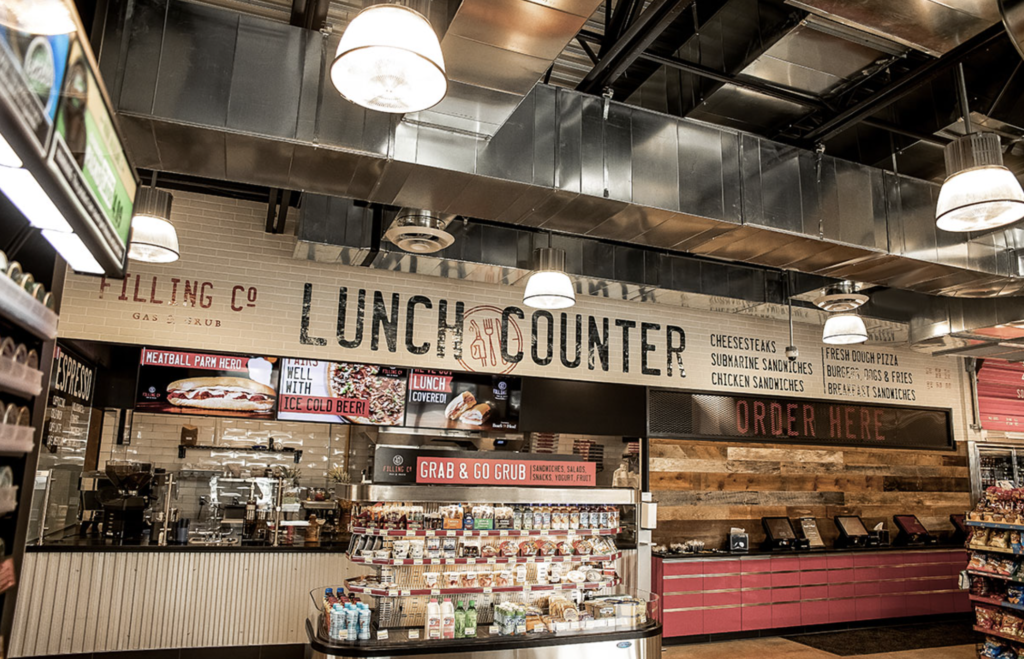 The Rubinos opened three Filling Co. locations in quick succession — all in Ashburn. The first one at Ashbrook Marketplace, followed by one at the Brambleton Town Center and one near the corner of Northstar Boulevard and Evergreen Mills Road. This was all done during the height of the COVID-19 pandemic — something Steve called "a challenge." 
"The Rubino brothers have been extremely successful catering to people who are busy and on the go," said Kim Adams, director of marketing for the developer of the Brambleton community, where two of the new Filling Co. stores are located. "They have mastered the concept of providing convenient — and delicious — food." 
Meanwhile, plans are afoot to close the Rubino's in Herndon. That location had a strong lunch business with local office workers. But COVID-19 and the work-from-home trend did a number on the sales, and the Rubinos are eager to move on.
As far as other future plans — Steve Rubino will discuss some, but not others. They may seek to turn their Shell station in Lansdowne into a Filling Co. location, but there's nothing firm on that yet. Meanwhile, they have some other plans afoot — ones that Ashburn residents will probably find very interesting — but the details aren't for public consumption yet.
Regardless of what comes next, the Rubinos know one thing — they're in it together. Three brothers, working side by side for more than three decades. 
"It can be difficult at times," Steve said. "But the bottom line is that we all have the common goal of being successful. You can trust your family. You can be sure they always have your back. It's not like an outsider coming in and taking over management or ownership. Family is trust."