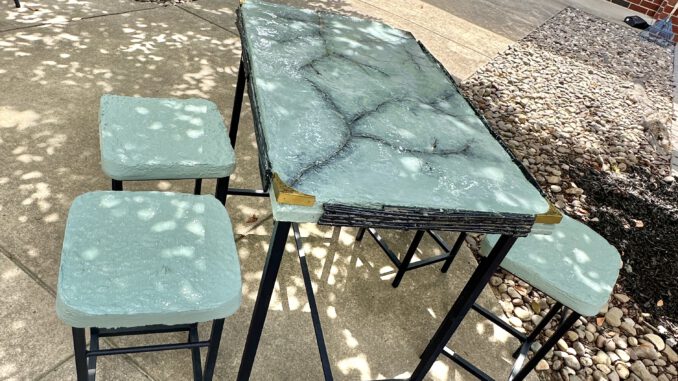 FURNITURE FROM FUNGI
By Chris Wadsworth 
When you picture someone sitting on a mushroom, you might think of a fat, old bullfrog perched atop a toadstool in some children's fairy tale. You probably don't think of a bench, a table and stools in a school's sunny atrium. But that's what you will find at Belmont Ridge Middle School in Ashburn. 
"It's awesome to be able to grow your own furniture," said Ferri Riar, a research scientist and the founder of Orblynx Academy. Orblynx is a Northern Virginia company that offers a wide variety of STEM-related enrichment programs for area students.
As part of the academy's Summer Sustainability Program at Belmont Ridge, five area high school students learned all about mycelium – a thread-like tissue that makes up mushrooms – and how to turn it into actual usable, durable furniture. 
"This project has been challenging, yet very rewarding," said Elham Fakhro, a junior at Riverside High School. "Our team spent several weeks designing the best way to create mycelium furniture. It took multiple trials, but our final project shows how far mycelium can take us to create a sustainable way of living."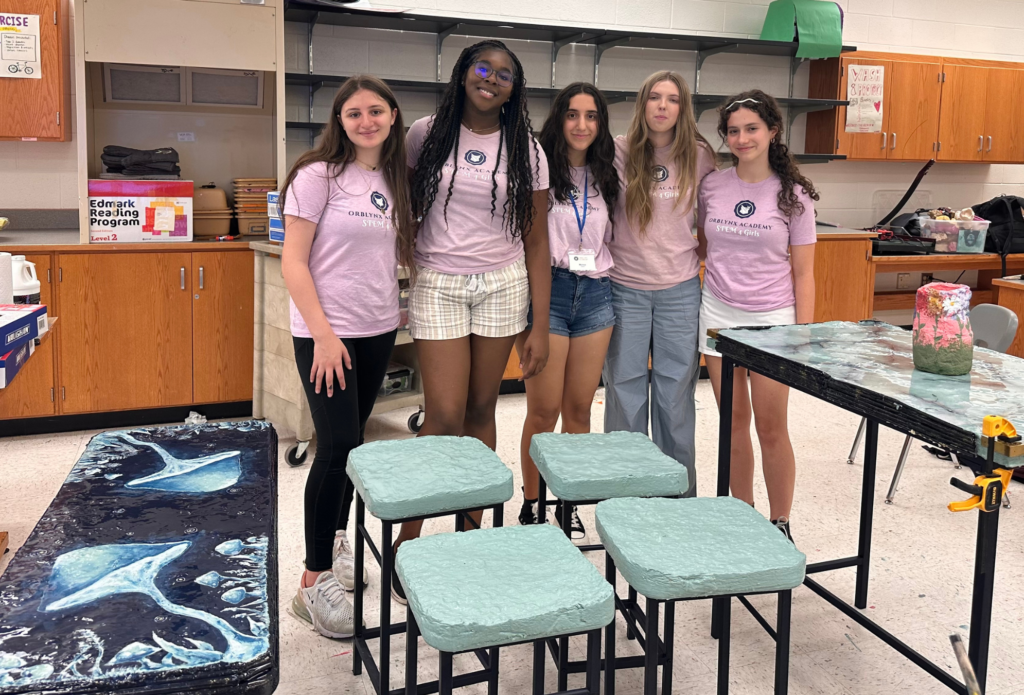 The word "sustainable" is key to the whole project. Instead of cutting down a tree or mining metal, the students showed that one could grow the specific material needed to make the various items, which in addition to the furniture included a sign board and pots for plants. And should the items wind up in a landfill, they will break down quickly and harmlessly instead of lasting for hundreds or thousands of years. 
Using wood chips, hemp fiber and bamboo, the students created the shapes of the items they needed – including the table top, the tops of four stools and the top of a bench. They then coaxed the mycelium to grow in and around the framework – while carefully keeping it in the mycelium stage so they didn't grow into full mushrooms. Depending on the methods used, the final product can be as soft as foam or as hard as a wooden board.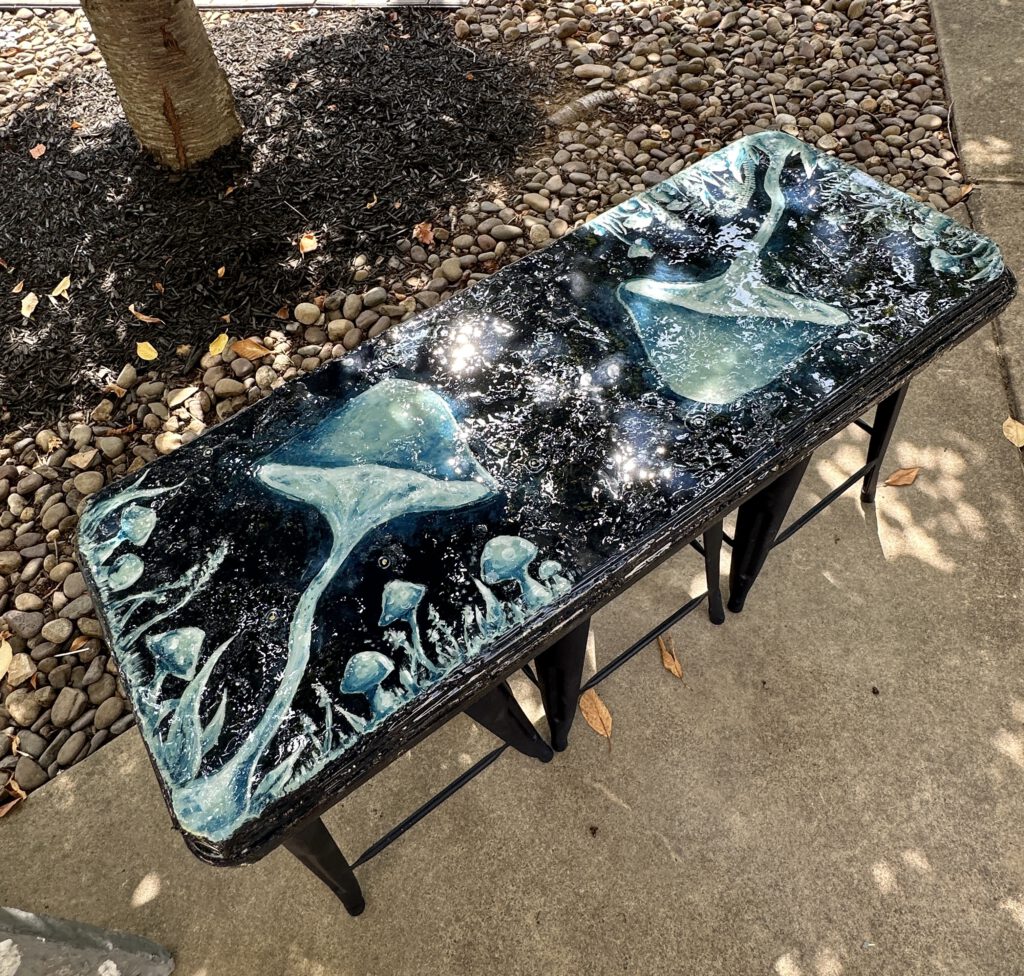 The metal bases and legs all came from old, rusty furniture that was ready to be thrown out. They were sanded and painted with an eco-friendly milk paint. 
"The most important thing was being persistent," said Chinenye Ilodianya, a senior at Riverside. "Whenever we ran into a problem, whether it had to do with the strength of the furniture or maintaining the mycelium's health, we immediately began thinking of ways we could solve it. The end products are better than we ever could have imagined."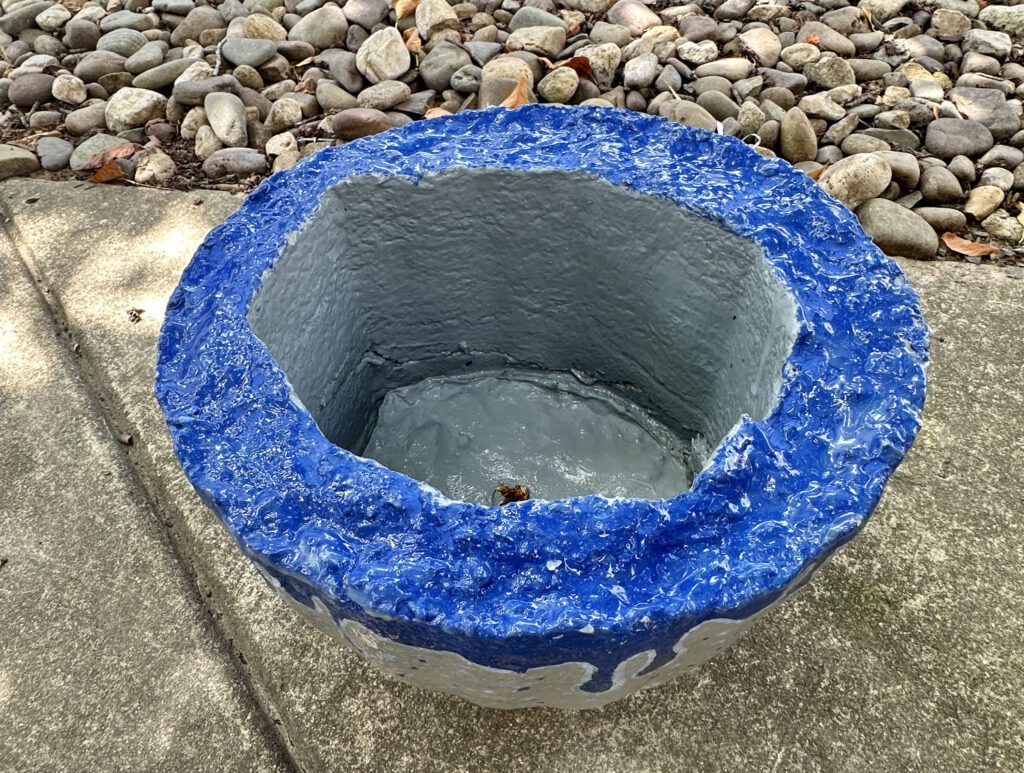 Riar believes this project – growing sustainable mycelium furniture – may be a first in the nation for high school students. The other members of the team were Katarina Walordy, a junior at Riverside; Olivia Nugent, a sophomore at Riverside, and Riar's daughter, Mahsa, a junior at Thomas Jefferson High School in Fairfax. 
"I'm overwhelmed at the fruit of their efforts, their not giving up, and the learning that has taken place," Riar said. 
Katie Johnson, principal at Belmont Ridge – where all five girls in the group attended middle school – watched the product unfold over this summer and says it has been a marvel. 
"The mission of Loudoun County Public Schools is empowering all students to make meaningful contributions to the world – and here we go," Johnson said. "They are fulfilling that."