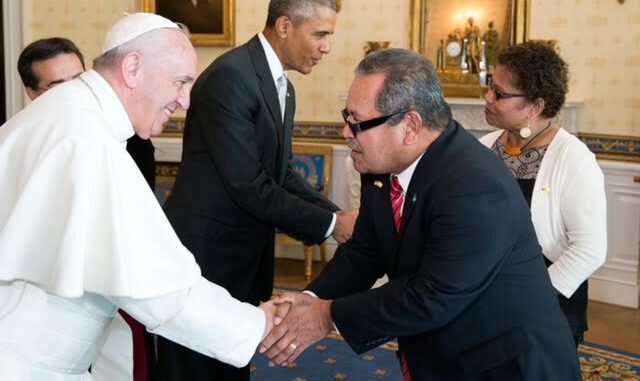 ISLAND DIPLOMAT
By Chris Wadsworth
Sometimes Ashburn can be a surprising place. You just never know who you might walk past on the street or be sitting next to in a local restaurant. Sometimes these neighbors can have a fascinating story. 
Take Hersey Kyota, who lives with his wife, Lydia, in the Alexander's Chase neighborhood of Ashburn. Sure, you can call him Mr. Kyota, but according to protocol, you can also call him, "Your Excellency" or "Mr. Ambassador." 
That's because Kyota is the ambassador to the United States from the tiny Pacific island nation of Palau. His country has a "compact of free association" with the United States, meaning that the U.S. military can operate bases there and America in turn helps provide security and economic assistance.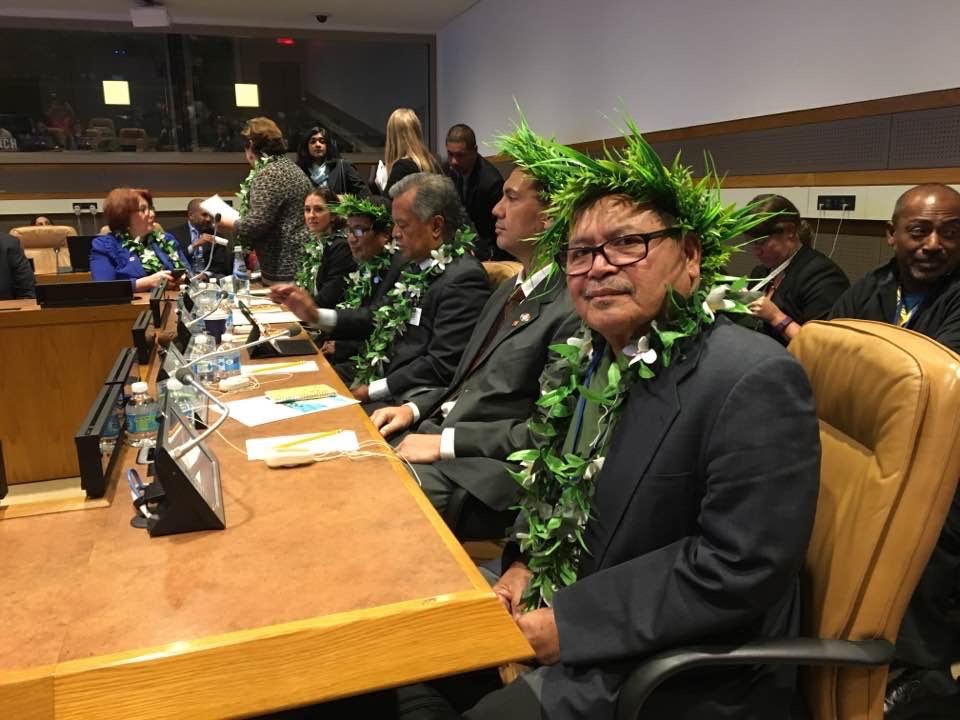 Even more noteworthy, Kyota is also currently the longest-serving ambassador to the United States, which gives him the title of the Dean of the Diplomatic Corps and grants him special privileges – such as being introduced at the president's annual State of the Union address. 
This 71-year-old is a father of six and grandfather of three — including two children and two grandchildren who live with him and Lydia here in Ashburn. Kyota has spent nearly his entire adult life in public service to his country, including six years as a senator in the Palau National Congress. He became the Palauan ambassador to the U.S. in 1997 and works out of the country's embassy in an office building in downtown Washington.  
Ashburn Magazine sat down with Kyota at a Brambleton coffee shop to discuss his life and career. Here are excerpts from our conversation. 
Q: How did you become Palau's ambassador to the United States?
"A seat in my district was vacant, so I ran in a special election for the Senate – and I won. After two years, there was a general election – and I ran, and I won again. I served for four years and then there was another election, and unfortunately, I lost. The president called me, and I went to his office, and he asked if I wanted to be a minister of one of like seven ministries. I said, 'Let me think about it,' and then he said, 'We also need an ambassador to the U.S.' So, I chose ambassador. I said, 'Let me try this. What can go wrong? I get to [live] in the United States and it's good for my kids' – who were still young then."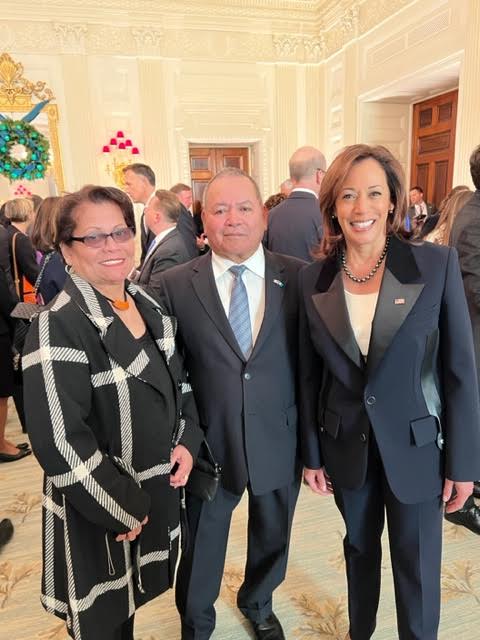 Q: You've been an ambassador to the United States during the presidencies of Clinton, Bush, Obama, Trump and Biden. Have you met some of them?
"With my wife and kids, I presented my credentials to President Clinton. Presidents Obama and Bush hosted diplomatic receptions at the White House, and I had the chance to meet them as well. I have also met Presidents Trump and Biden."
Q: As an ambassador, what is the focus of your job? What's a typical day like?
"We promote business opportunities and investment in Palau. The main details of the relationship between Palau and the United States are in that compact so we make sure that everything is followed correctly. We also have a large Palauan population living all over the United States, so we assist them. We run a very small mission – it's just me and one other person. And then my wife does a lot of work on a voluntary basis." 
Q: You've served as ambassador for more than 25 years. How have you managed to stay in the position so long?
"You're not the first person who has asked me that. Many people have asked me, 'What's the trick? What's the trick to being here so long?' I can only think of two things. Either I'm doing such a good job or Palau doesn't care who is in Washington [laughs]. But I like to think it's the former. Palau is very small. Everyone who has served as president has known me."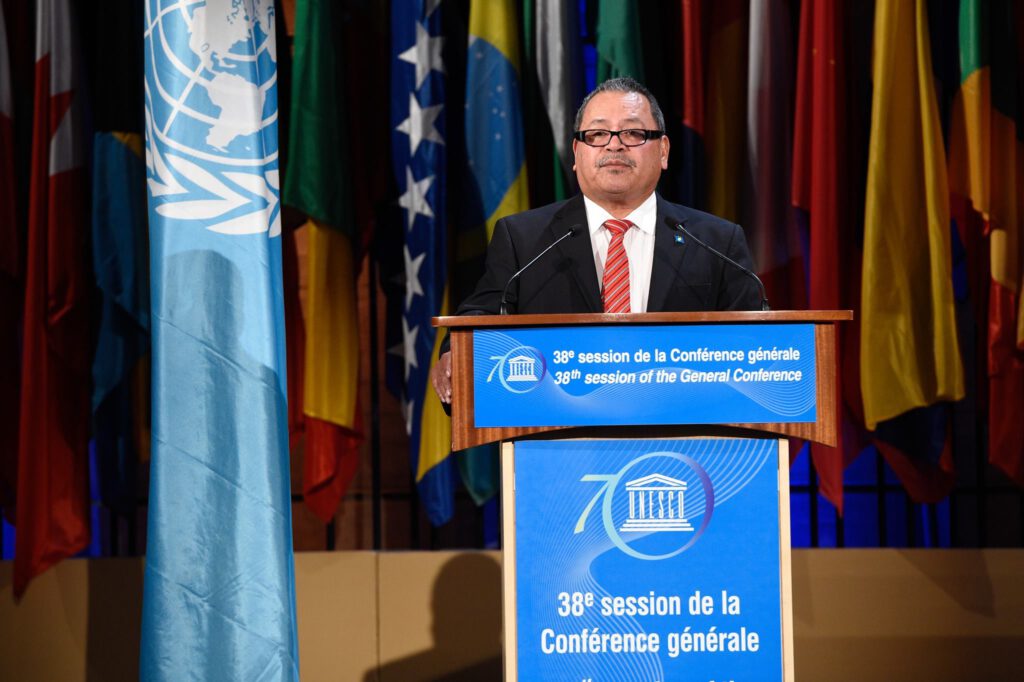 Q: Due to your long service, you hold the title of Dean of the Diplomatic Corps. What does that entail?
"It's mainly ceremonial. When the president gives the State of the Union address, I get to be announced. All my colleagues will sit, and then I wait, and I get escorted into the House chamber and then they announce, 'Mr. Speaker, the Dean of the Diplomatic Corps' and then the cabinet and the justices of the Supreme Court come in and the president will come in and speak. When we meet in the State Department for functions, I get to be announced. With the seating at the table – I get to sit close to the Secretary of State."
Q: Do you enjoy all that?
"It is fun, but I would rather that they announce the Dean of the Diplomatic Corps from Palau. They don't say Palau." 
Q: You must encounter leaders from around the world. Who are some of the well-known world figures you have met?
"I have met quite a few heads of state. I met Pope Francis. I met Fidel Castro – at the U.N. and in Mexico. I met [Vladimir] Putin. I've always imagined him as a big man, but he's not. He's a little bit taller than me – I'm 5-foot-5 – but he's not as big as I imagined. However, he was the director of the KGB, so he was firm. Very strong." 
Q: As part of the Diplomatic Corps, you also have a role when leaders from other countries visit, correct?
"When a [foreign] head of state visits the White House, I am part of the welcoming committee. I have welcomed the prime minister of Japan, the prime minister of Australia. All the members of the welcoming committee stand in line and the leader comes in and we all shake hands. The last one was the president of Korea, who came a few months ago. Before that it was the president of France."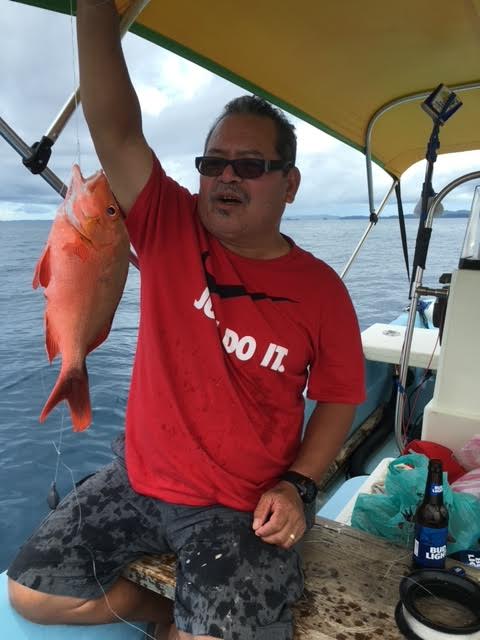 Q: What is something that might surprise our readers about Palau?
"I think many of them will be surprised that we exist at all [laughs]. Palau is known for scuba diving. People who dive around the world are familiar with Palau. One diver said to me, 'If you haven't dived in Palau, don't consider yourself a diver.' It's really one of the most beautiful spots to dive." 
Q: Remind me – I know in some places in the Pacific you can dive down to sunken ships and planes that went down during World War II. Does Palau have that?
"Yes, we definitely have some of that. We have the reef driving and we have wreck diving. We also have salt water lakes with non-stinging jellyfish. People can swim with them." 
Q: You came to Ashburn in 2020. What made you decide to move out here?
"We were living in a big house that we were renting, and the owner wanted to sell it. We had been living in Alexandria since we came in 1997, so my wife said, 'Let's explore some other places.' We drove around and we came here, and we found Ashburn very attractive, very relaxing. I really like Ashburn. It's not quite the countryside, but it's very close." 
Q: What do you like to do here in Loudoun? Restaurants? Wineries? Walks in parks?
"My wife enjoys the wineries. I like to play golf. I play at Brambleton a lot. In fact, I have a tee time at 1:30 today with some friends." 
All About Palau
Palau is located in the Western Pacific Ocean near the Philippines and Indonesia.

The country consists of roughly 340 coral and volcanic islands.

The population is estimated to be about 17,600.

Palau was a member of the UN's Trust Territory of the Pacific Islands, which was established in 1947 and administered by the United States.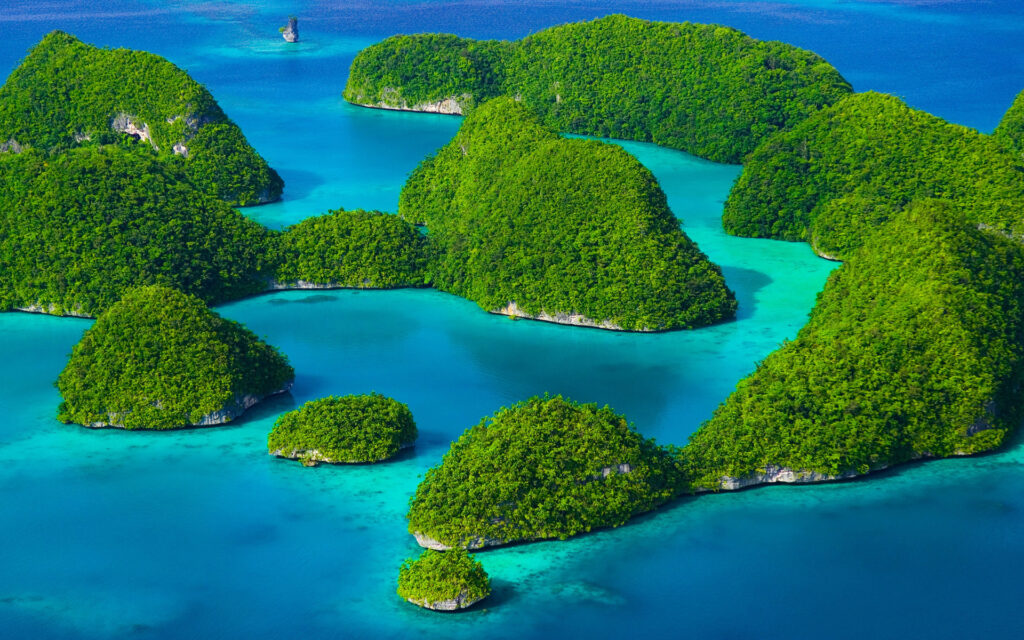 The Republic of Palau officially became an independent state on Oct. 1, 1994.

The country is in free association with the United States, which continues to handle Palau's defense. Palau also uses the American dollar as its currency.

Its official languages are English and Palauan – which is part of the same language family as Hawaiian and Malay.

Tuna and clothing are the country's main exports. Tourism is a major part of the economy.

The name Palau is pronounced like "puh-lau" with the emphasis on the second syllable.
SOURCE: Britannica.com