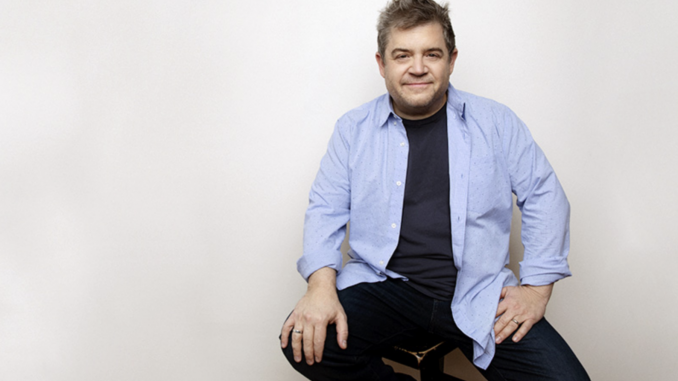 By Chris Wadsworth
 Many Ashburn residents — like folks everywhere — are fans of Emmy and Grammy-winning comedian Patton Oswalt. From his role as Spence on the hit TV show "The King of Queens," to voicing the main character Remy in the blockbuster Pixar movie, "Ratatouille," from appearing in a multitude of stand-up comedy specials to his role as the narrator on the ABC network show, "The Goldbergs," it seems Oswalt is everywhere.
 And you know where else he's been? Ashburn.
 Oswalt, 50, grew up in the Sugarland Run area of Sterling, moving there in the early 1970s. He attended Broad Run High School, graduating in 1987. He went to college at William & Mary in Williamsburg before becoming a stand-up comic and heading to Hollywood. His parents still live in the area, and he returns here several times a year.
 Ashburn Magazine spoke to Oswalt about his life in Loudoun County from his home base in Los Angeles, where he lives today with his wife and daughter.
ASHBURN MAGAZINE: In your writing, you paint a funny, but dreary picture of life growing up in suburbia. Was it really that dreary in Loudoun in the 1970s and 1980s?
PATTON OSWALT: It was drearier when I got a little older… there just wasn't the transportation infrastructure that there is now to get you into the city. When we were little kids, it was great. There were bike paths and Legos and D&D and all that stuff. It was a really really great place to a little kid, but not a great place to be a teenager.
Were you ever able to get into DC or were you trapped?
Literally not until senior year of high school. Up until then, I didn't have a car. I didn't have a way to get into the city. I didn't have a way to get into Georgetown … and see shows like Minor Threat, Fugazi and Bad Brains (Editor's note: all DC-based punk rock bands of the era) and stuff like that. There was just no access to it. I had to depend on hoping someone had a car and could get me into the city and … go see a cool film at the Janus or the Odeon or go see a show at The Birchmere.
 You were an usher at a movie theater in Sterling. It sounds like a dream job for a movie buff such as yourself, but you've written of the experience: "Now that I could watch anything I wanted, they showed nothing I wanted to see."
It was the Towncenter 3. They weren't exactly getting the best first-run movies. And it also wasn't really the Towncenter 3's fault either. It was a period in the '80s when all the movies were God-awful. Stuff like 'Who's That Girl' and 'Jaws: The Revenge' and the Timothy Dalton Bond films. It was kind of a bummer … but you have the Alamo [Drafthouse] now. That's amazing. (Editor's Note: Best as we can tell, the former Towncenter 3 movie theater is today's Planet Fitness location in the Town Center at Sterling shopping center.)
 You attended Broad Run High School in Ashburn all four years. What was Broad Run like back then?
It was pretty small high school. I hear it has expanded a lot since then and gotten way bigger. For the time that I was there, it was really, really fun.
 What's your favorite memory from that time?
High school is not like it's depicted in these high school movies, where there are these big epiphanal events. It was just a lot of blurry impressions of things and people. I don't really have a specific crazy anecdote.
 In 2018, you came back to Ashburn and took your AP government teacher, Ron Richards, to lunch over at One Loudoun (below). How did that come about?
I have stayed in contact with him after high school. We stayed really good friends. He was a big influence on me. I was coming back to visit my parents, and I knew that he lived in the area and I'm like, 'Hey, let me take you to dinner.' If there was a teacher that meant something to you, buy them dinner. They deserve it.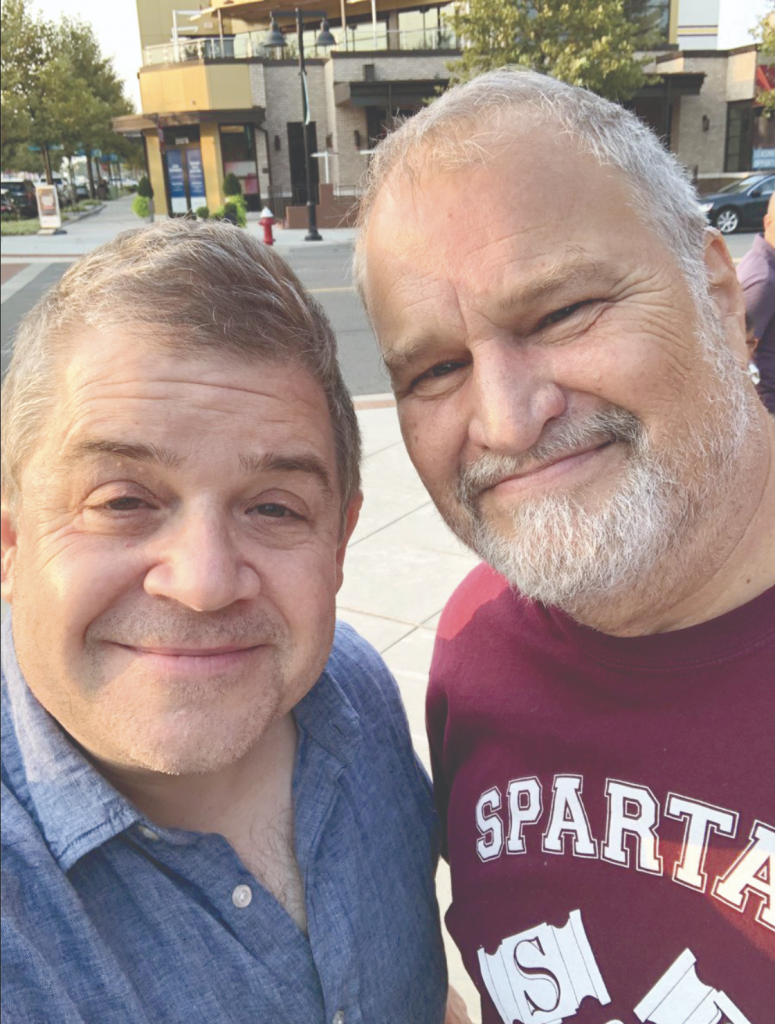 Did you have a good visit?
It was great. We caught up on everything and  talked about current events and life, and the debate team. He does stuff with them still. It was good to catch up with a mentor. (Editor's note: Ron Richards retired from teaching at the end of the 2018-2019 school year, after 34 years at Broad Run. Congratulations to him on his wonderful career!)
 At one time, you thought you would stay in Loudoun County and be a writer like Stephen King. You've done some writing, some memoirs, but do you think you might ever write a fiction book?
Maybe down the road. You have goals and dreams that you have in middle school and early high school and then stuff just keeps shifting. Who knows? Right now, I'm busy with all this other stuff, but maybe someday if a really good idea for a book hits me, yeah, I'll sit down and write something. That would be great.
 Do you miss anything about Loudoun County and Northern Virginia?
I love the summertime — when it's crazy hot during the day and then these massive, apocalyptic thunderstorms come in. I really, really miss those. I love that.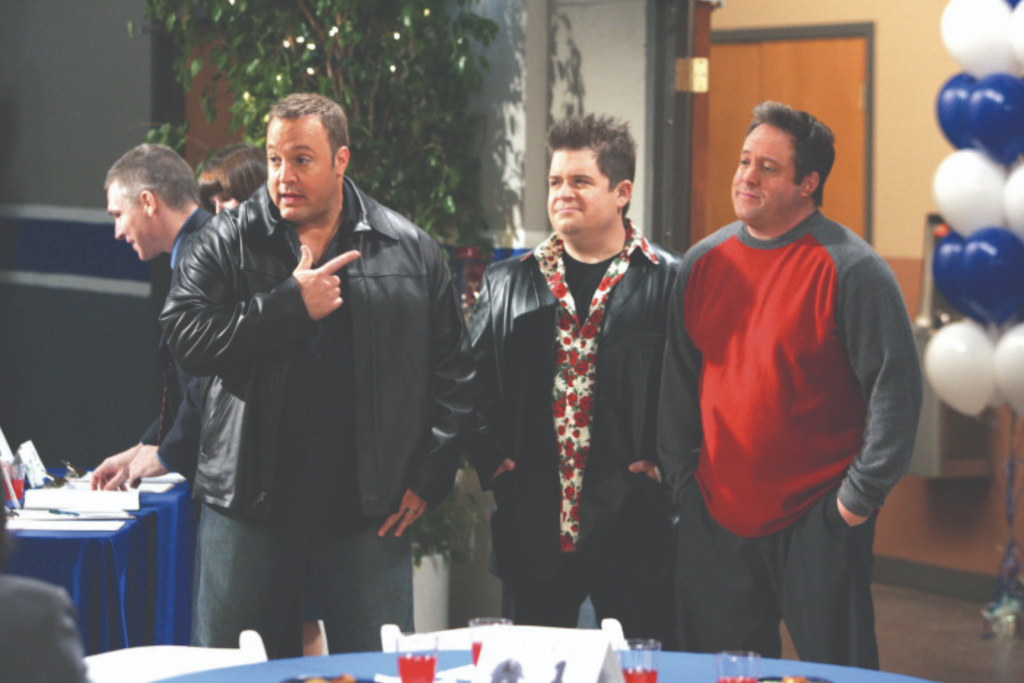 PATTON OSWALT'S GREATEST HITS
Here are just a few of the hundreds of credits Oswalt has to his name.
 TELEVISION
"Seinfeld" — Video Store Clerk (1994)
"HBO Half Hour Comedy Hour — Himself (1997)
"The King of Queens" — Spence (1998-2007)
"Kim Possible" — Prof. Dementor (voice) (2003-2007)
"The Goldbergs" — Adult Adam (voice)  (2013-present)
"Veep" — Teddy Sykes (2015-2019)
"Mystery Science Theater 3000" — Max (2017-present)
 FILMS
"Down Periscope" — Stingray Radioman (1996)
"Zoolander" — Monkey Photographer (2001)
"Starsky & Hutch" — Disco DJ (2004)
"Ratatouille" — Remy (voice) (2007)
"A Very Harold & Kumar 3D Christmas" — Larry Juston (2011)
"Young Adult" — Matt Freehauf (2011)
"The Secret Life of Pets 2" — Max (voice) (2019)
 NETFLIX STAND-UP COMEDY SPECIALS
"Patton Oswalt: Talking for Clapping" (2016)
"Patton Oswalt: Annihilation" (2017)