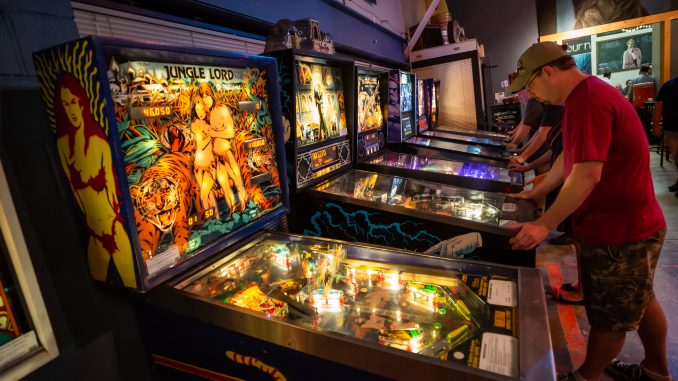 Story by Chris Wadsworth
Photos by Andrew Sample
Be careful who you call a nerd.
That's the lesson learned by data analyst Lindsey Galloway after she poked a little fun at a friend.
"My co-worker at the time was in a competitive pinball league, and I always teased him about being a nerd and a pinball wizard," said Galloway, 44, who lives in Ashburn's Carisbrooke neighborhood. "Then I finally came out and tried it. It was fun. It was embarrassingly fun."
Galloway is now a formal member of the Silverball Sanctum, a local league that plays at Lost Rhino Brewing in Ashburn each week. That league is part of the Free State Pinball Association, or FSPA, an organization for pinball leagues around the Virginia-Maryland region founded in Baltimore in 1995.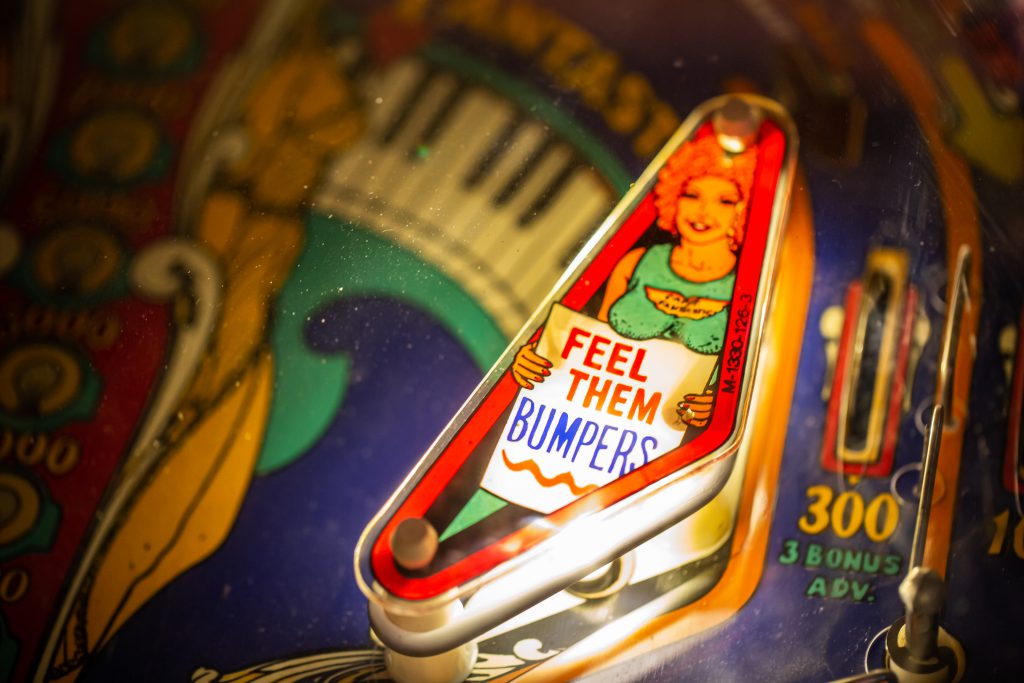 Some may think competitive pinball sounds funny, but it's serious business.
"When you play in our league, you will get points that show up on a scoreboard and you will be ranked against players who play around the world," said 27-year-old Edan Grossman, a senior league officer with the FSPA and the organizer of the local league. "At the end of the year, each state will have their own state championship. Whoever is No. 1 and No. 2 for each state — they get a chance to compete at the national event."
Recent past North American championships have been held in Las Vegas, but the 2020 event will be in Denver.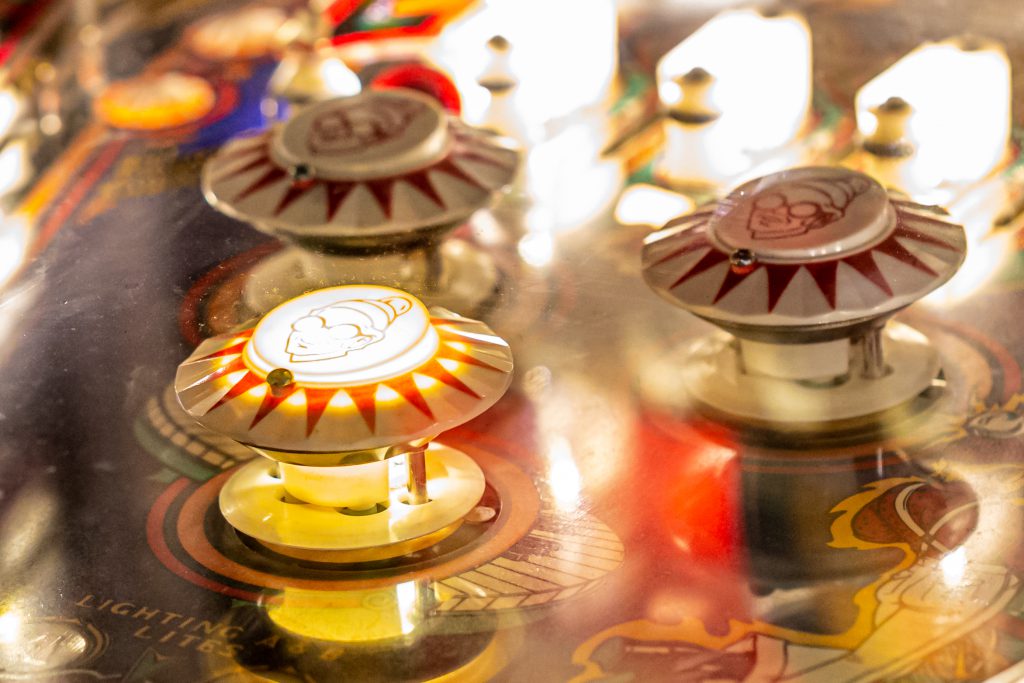 Eric Banker, 42, is a software engineer who lives in the Broadlands with his wife and son. He remembers playing a lot of pinball as a kid, but hadn't touched a machine in ages. Then a couple of years ago, Lost Rhino added a few pinball games, and, as a regular there, Banker gave it a try.
"It re-energized that feeling I had as a kid," he said.
He's gotten so into it that he bought two machines for his home — a brand new 2019 "The Munsters" pinball machine by Stern, and a classic 1987 Williams "F-14 Tomcat" game. (If you know anything about amusement arcades, you'll recognize Stern and Williams. They are two of the big names in games.)
Lost Rhino has a small group of players – perhaps a dozen or so each week. The players say they like it this way. Some locations in the league get so crowded, there's a long wait between turns.
Grossman says some participants are pretty casual about it — just there to drink beer, talk with friends and play a little pinball. Others can be a little more focused.
"It's an adrenaline rush — that feeling you get when you get a good ball and an amazing score," said Christine Venezia, 35, who comes over to Lost Rhino from Herndon. "There are different ways to get higher points by going up certain ramps and doing different skill shots. You have to work hard to keep the ball in play the whole time. You can't blink. You can't let the ball drain."
Whew!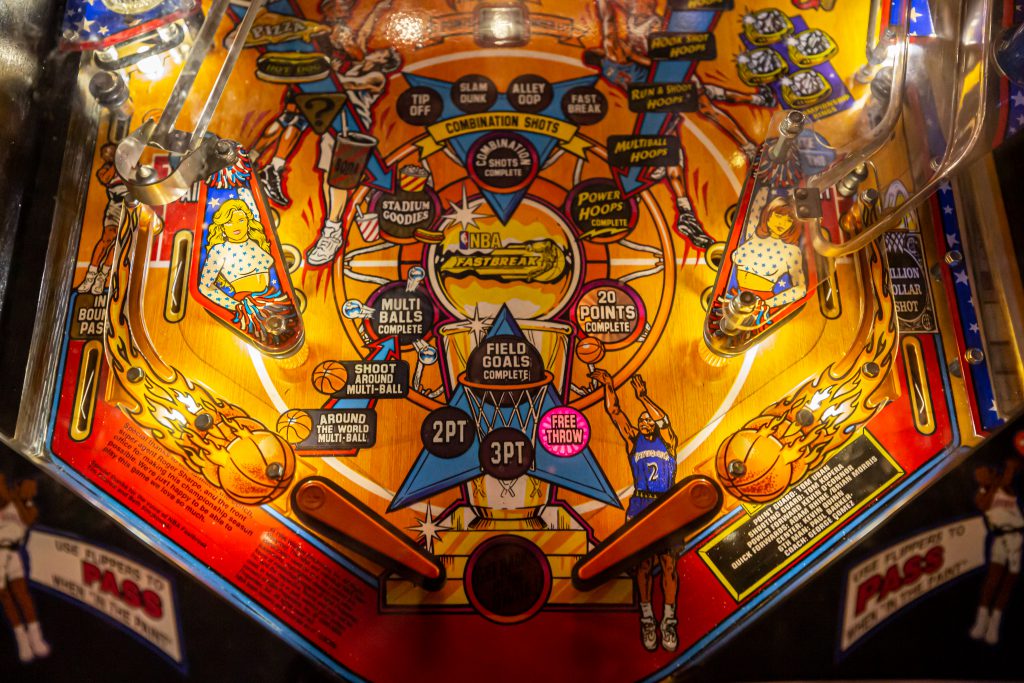 Playing a game of pinball, sweaty hands on the buttons, gripping the machine as the lights flash and the bells chirp and chime — there's definitely a tactile aspect to the game. In this digital day and age, it's interesting that hardcore pinball players say their game will never change.
"The game itself is what's under the glass — a physical playfield, a steel ball, bumpers and flippers. And it will be that way forever," Grossman said. "There are people who have built digital pinballs that are just screens, but that's not considered real pinball."
Lindsey Galloway agrees. She says she enjoyed her first season playing competitive pinball — even if she did finish last in the lowest grouping of four players. Undeterred, she has some big goals.
"My hope for this new season is to get second or third — in the bottom group," she says with a laugh.
===== 
The FSPA's local league — Silverball Sanctum at Lost Rhino — has three separate seasons each year — in the fall, spring and summer. There are other leagues that play around the Northern Virginia area, including ones in Fairfax and Dulles and a new one planned for Sterling.
For more information, visit the FSPA website at www.fspazone.org.