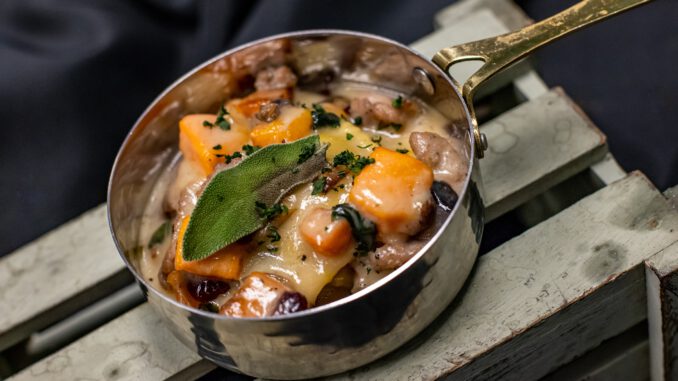 HOME COOKING
By Chris Wadsworth
Evelyn Willis leads a hectic life. The Ashburn Village resident is a senior flight attendant with United Airlines. She is frequently on the go, jetting around the world. So, as you might imagine, planning a holiday get-together or a dinner party with friends is a challenge. That's why she turned to the private chefs at Fleur de Cuisine for help.
Fleur de Cuisine in Ashburn is owned and operated by chefs Natalie and Tiana Ramos, a mother-daughter team that specializes in cooking elegant meals in their clients' kitchens.  
"I contacted Chef Ramos a few years ago to host a family gathering of about 25 people," said Willis, who estimates she has the team cook for her a half-dozen times a year. "I have ordered charcuterie boards, pastas prepared in all different ways, pulled pork, lamb chops and seafood, just to name a few. Her chocolate lava cake is now my favorite dessert."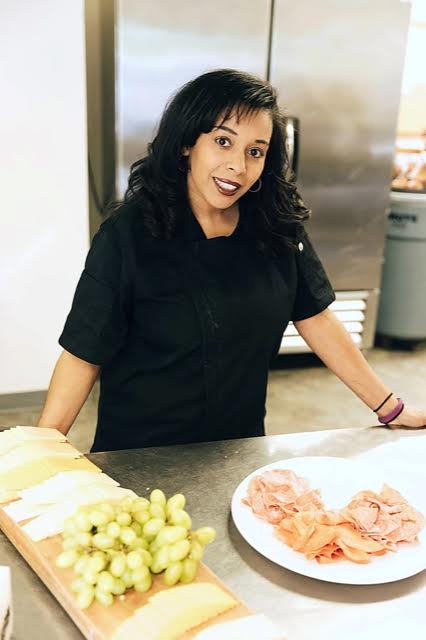 Natalie Ramos says a private chef provides a personal service. "You talk to your clients. You go into their home. You connect with them on a deeper and more intimate level." 
She has lived in Ashburn – first Ashburn Village, now the Broadlands – for seven years. It's a far cry from the dangerous streets of Brooklyn and the Linden Houses public housing projects where she grew up. 
"Drug dealers on the corner. Friends shot in front of me," she recalled. "My life played like a Spike Lee movie." 
With a mother who was frequently "not around," it fell to Ramos to help take care of her younger brother. Making him dinner each night was her first taste of cooking, even if food was often scarce. Her father – a loving, but often absent man – would sometimes show up after his shift at a restaurant. 
"He would have either a sauteed steak or a bologna sandwich. He knew I had probably not eaten and wanted to make sure I was fed," she said. "When my father came home once a month with [a] sandwich, I felt hope."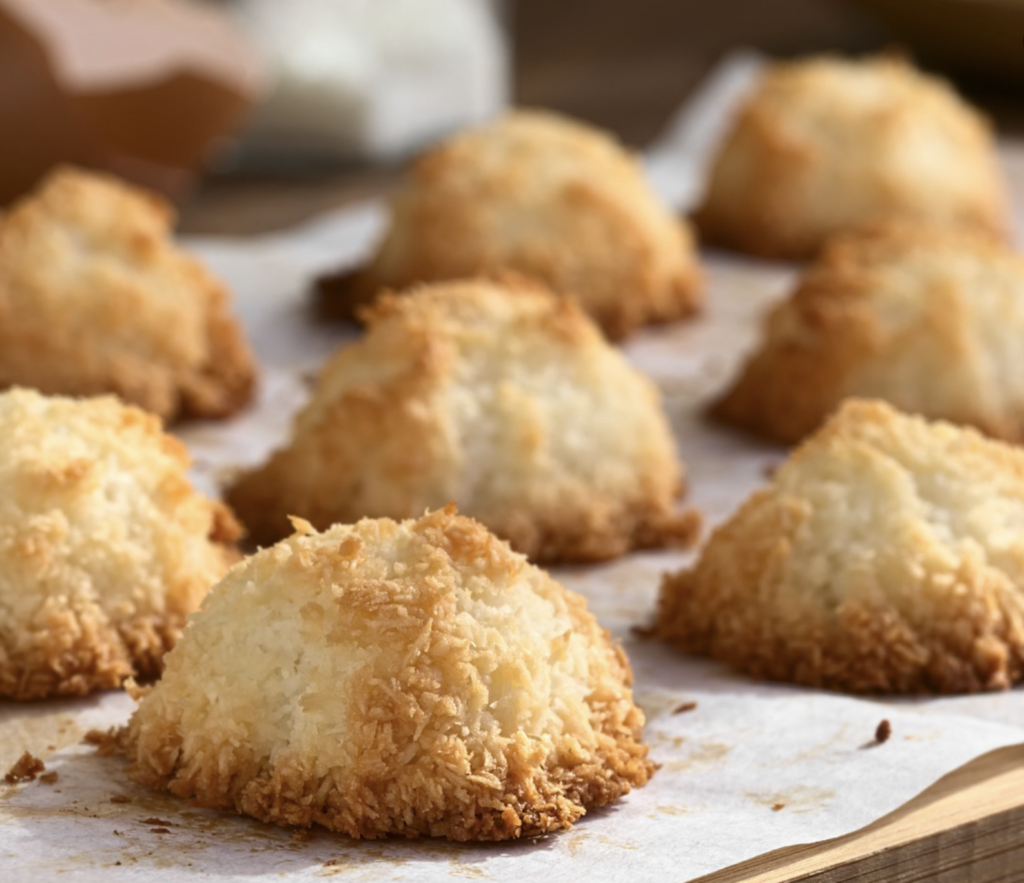 Eventually, Ramos left Brooklyn and attended culinary school at Johnson & Wales University's satellite campus in Miami. She worked in a variety of chef and management roles in various food and beverage jobs before moving to Virginia in 2014 and overseeing a hospital cafeteria. She came to Ashburn in 2015 to work as a manager for a Sterling-based catering company. 
But her troubles weren't behind her – a personal crisis saw Ramos seeking help from LAWS, a domestic violence shelter for women in Leesburg. Around this time she got some much-needed advice. 
"My best friend told me, 'Do what you do best – and cook. All the energy you put into making other people successful, why don't you put it into yourself?'" Ramos recalled. "I had my culinary degree, so why not use it?" 
So, in 2016, Ramos launched Fleur de Cuisine. She started it out of her home, calling up companies, telling them about her offerings and taking small jobs here and there. Soon, those small jobs added up and became bigger jobs. She steadily built up both her recipe book and her roster of clients and, in 2017, she was busy enough to lease commercial space off Waxpool Road.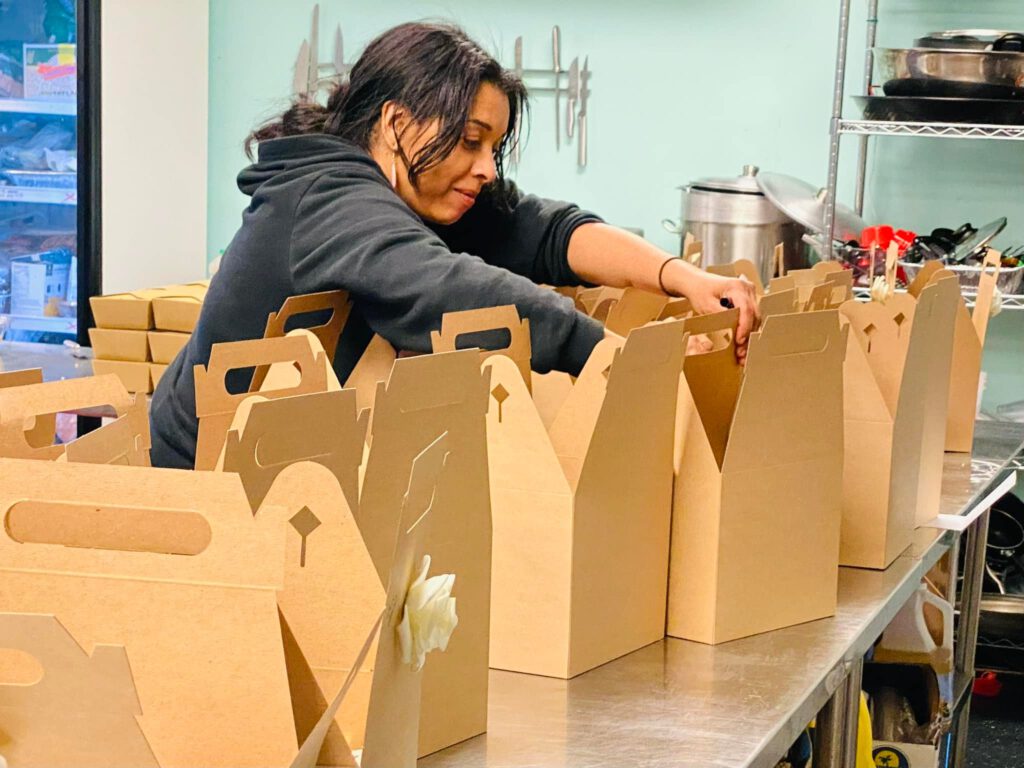 "Clients can be anyone. You might have professional athletes, celebrities, high-profile CEOs," Ramos said. "Someone who just wants to hire a private chef for a spouse's birthday, or someone who says, 'I want to have a private chef for my parents' 50th anniversary.' Basically, anyone who wants to have an intimate culinary experience in their home." 
Dishes such as coffee crusted filet with a lobster bearnaise, red snapper with a shrimp creole sauce and butternut squash ravioli with a maple sage cream sauce wowed her customers, and word of mouth has spread. On the day Ashburn Magazine spoke with her, Ramos had already catered one corporate event and was preparing for another, and had two private chef events that evening. 
As far as working together, mother and daughter say it's been a blessing for both of them. 
"I've been working with my mom since I was about 10 years old," said Tiana, 25, who studied at the famed Culinary Institute of America. "The food industry isn't all rainbows and butterflies. We have our bad days. But in the end, we call ourselves the Dream Team, because we work so well together in the kitchen, and we know we can count on each other … to work hard and get it done."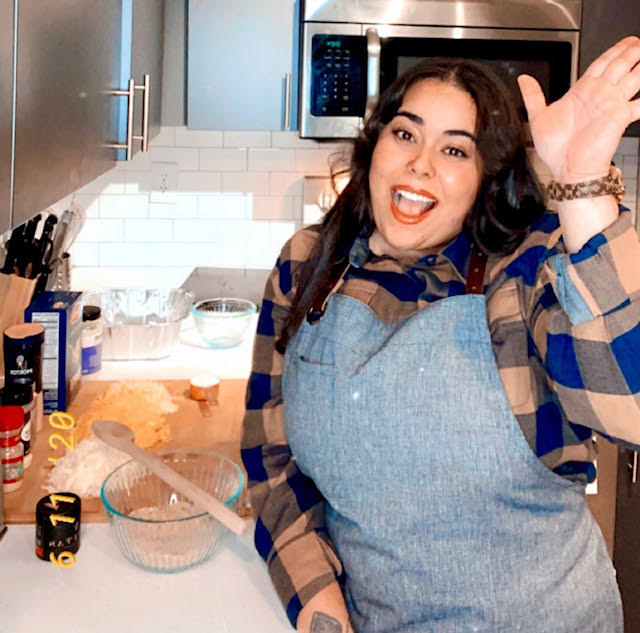 Natalie says Tiana is a better version of her.  "She is a chef that is hungry. She is smart and strong. She has the skills that I wish I had at her age – which tells me that when she is my age, she will be 10 times stronger." 
A big part of Natalie Ramos' business and life is her faith. She brings it up in conversation and posts about it on social media. But faith is something she didn't have much of during her rough upbringing, although she says that she always felt someone was watching over her. An aunt in North Carolina helped her discover what she calls "God's big plan." 
"Every morning, I start my day with giving thanks to God and reading a devotional," she said. "There are times I am down on my knees at the shop, crying, and thanking God for what he has done for me." 
The path to this point may have been difficult, but for Natalie Ramos' clients, the proof is in the proverbial pudding – or chocolate lava cake, as the case may be. 
"Chef Natalie and Chef Tiana bring so much fun energy to the room. It is obvious they absolutely love what they do. They make you feel like they are your family, just hanging out in your kitchen having fun," Evelyn Willis said. "I would be lost without them."