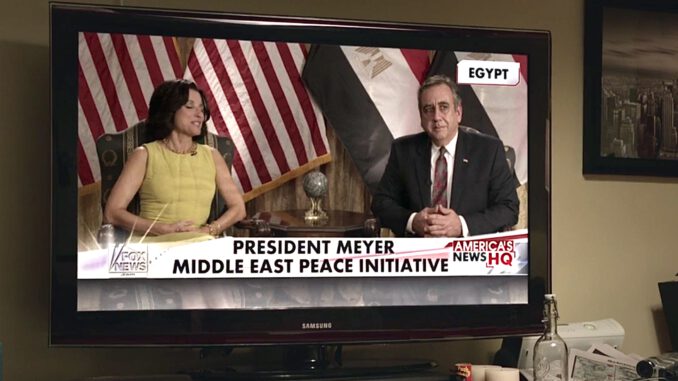 LIGHTS, CAMERA, EXTRA!
By Chris Wadsworth
If you were to pass Fred Shwaery walking down a street in Ashburn, you could be forgiven for doing a double take. He has a face you just might recognize.
Certainly not from his 26 years working at the Internal Revenue Service and probably not from his eight years at the Federal Highway Administration either. Instead, you might know Shwaery from his more than 100 appearances in movies and television shows over four decades.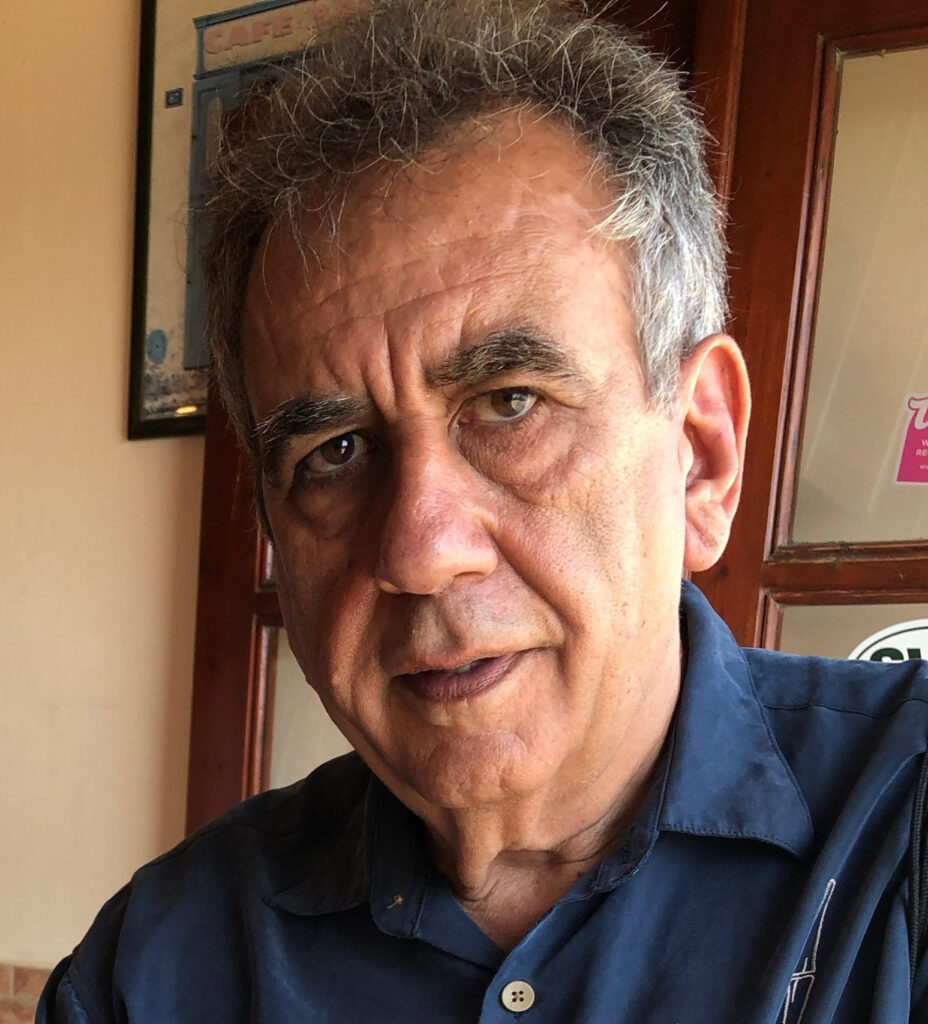 "I read an article in the Washington Post that the new Goldie Hawn movie 'Protocol' was being filmed in Washington and they were having difficulties getting Middle Eastern-looking extras," Shwaery recalled about the 1984 film. "Being of Lebanese descent, I thought I would be perfect for the job."
He put in a call to Central Casting, a company that specializes in extras, body doubles and stand-ins. They invited him to come in, took his picture and – 48 hours later – he was standing next to Hawn on the steps at the National Archives in Washington.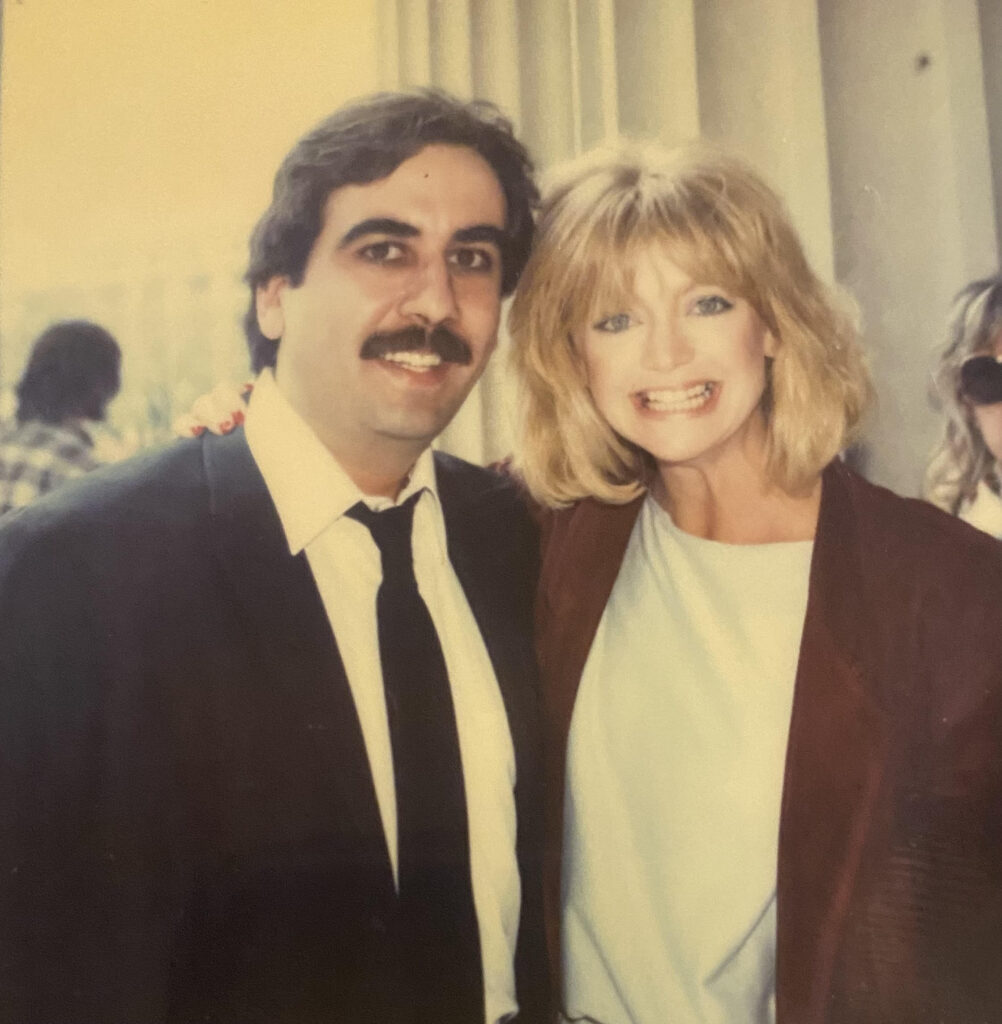 Shwaery, who lives in the Birchwood at Brambleton neighborhood with his wife, Cathy, eventually joined the Screen Actors Guild, which led to many more parts in TV and movies – sometimes more parts than he could take. 
"It was often difficult to try and balance my 'real' job with my 'fun' job and consequently, I had to turn down some extra work," Shwaery said. 
Ashburn Magazine asked this local movie star to share stories from some of the productions he's participated in. 
"VEEP"
I was called for the first day of shooting for the HBO series "Veep." The set designer had turned the inside of this non-descript warehouse in a Baltimore suburb into an exact replica of the actual vice president's office. I had been by the actual office of the vice president, and I was very impressed at how precise the set was. It looked like the real thing.
I was in several episodes of "Veep," including one episode where I played the president of Egypt at a press conference with the U.S president, who was played by Julia Louis-Dreyfus. Coincidentally, shortly after this episode aired, the real U.S. president and the real Egyptian president met for a real press conference. The question at our house was, "Who played it better?" 
"LIVE FREE OR DIE HARD"
Getting shot at in a film is no fun – even when you know it's fake. It's happened a few times, such as in "Live Free or Die Hard," one of the "Die Hard" movies with Bruce Willis. We were in the streets of Baltimore, waiting for the director's cue, when an overhead helicopter started shooting at us with the "police" returning fire and fake explosions going off in the street. I was in the street as a "bystander." We were instructed to take cover, but that didn't even need to be said. A helicopter even flew under the traffic lights and between the buildings. It was a heart-thumping time. When it was over, everything was reset for another take as if nothing had even happened. 
"RUNAWAY BRIDE"
In "Runaway Bride" with Julia Roberts, I found that Julia Roberts really is a "pretty woman" in real life. I played a bartender, and she came into the bar to take her "drunk" father home while Richard Gere waited outside. A couple days later, we found out that something had gone wrong with the scene, and we were all called back to shoot it again. It rained all day, and we couldn't get the scene in. We were called back another day and I had a meeting at my real job and couldn't leave. Another extra ended up playing my bartender part.
"THE WEST WING"
I often got called for "The West Wing" when the crew came to town to shoot for a few days. Actor Martin Sheen, who played the president on the show, was extremely friendly and encouraging to all the extras. One afternoon, after we all had lunch with him, a scene set at Camp David was about to begin. Sheen entered the room … and before the cameras even rolled, exclaimed to us all, "Whenever the president enters a room, no one sits." He had fully transformed into his character and was no longer the guy we just had lunch with. He was President Josiah Bartlet, and we all knew it. 
"THE DISTRICT"
Once while shooting the TV show "The District" with actor Craig T. Nelson playing a police chief, a pedestrian scene was being shot when a car that wasn't part of the scene somehow got past the barricades and into the middle of filming. Nelson – as the "chief" – sprang into action, admonishing the driver, while the young kid had no idea the police chief was really an actor, and he was actually in the middle of a TV show. 
In the same episode, about 50 extras were waiting to get placed around the street scene. The assistant director put everyone at their starting locations. It was the one and only time my daughter decided to join me on one of my extra adventures and we were on opposite sides of the street. But then the director chose to have us walk down the street side by side as father and daughter – without knowing that's who we actually were.
"BROADCAST NEWS"
A restaurant scene with Holly Hunter and Albert Brooks in "Broadcast News" was filmed at the famous Two Nineteen restaurant in Old Town Alexandria years ago. I played a guy on a date at a table next to the main couple. Last year, I was having dinner with my family at the same restaurant. I noticed that my scene was playing on the monitor in the restaurant for all to see. The waiter was so excited to learn it was me in the scene.