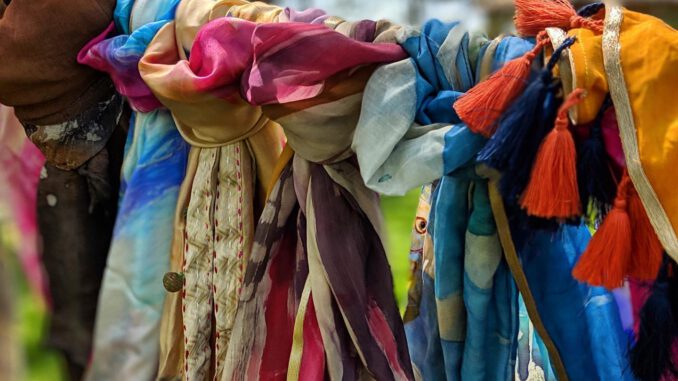 BEAUTIFUL BATIK
By Anya Sczerzenie
When it comes to her artistic process, Khadija Sareshwala doesn't do a lot of planning. Instead, the Ashburn-based textile artist goes wherever her vision takes her. 
"I'll just do what immediately comes to mind – everything I do is very spontaneous," Sareshwala said. "The color schemes are [chosen] on the spot. It's on a whim." 
But those whims make some amazing pieces of art – art that is also often functional, including scarves, wraps, coat hooks and handbags.
Sareshwala, who grew up in India and the United Kingdom, moved to the United States four years ago. Today, she lives in the Farmwell Hunt neighborhood with her husband and 2-year-old daughter.
After working at nonprofits for years, she decided to return to her passion – the art she had studied in college. She started a hand-painted textile business and hasn't looked back. It's simply called Khadija Brand.
Sareshwala said her lifetime of moving between countries, not to mention many trips to places around the world, has influenced her work – which is often based on the sights around her.
"Whenever I go out, I'm always observing. [Even] when I go to someone's house, I'm seeing the aesthetics."
Sareshwala combines block-printing techniques with painting and tie-dye – drawing inspiration from a traditional kind of Southeast Asian dyeing called batik – to create her textiles.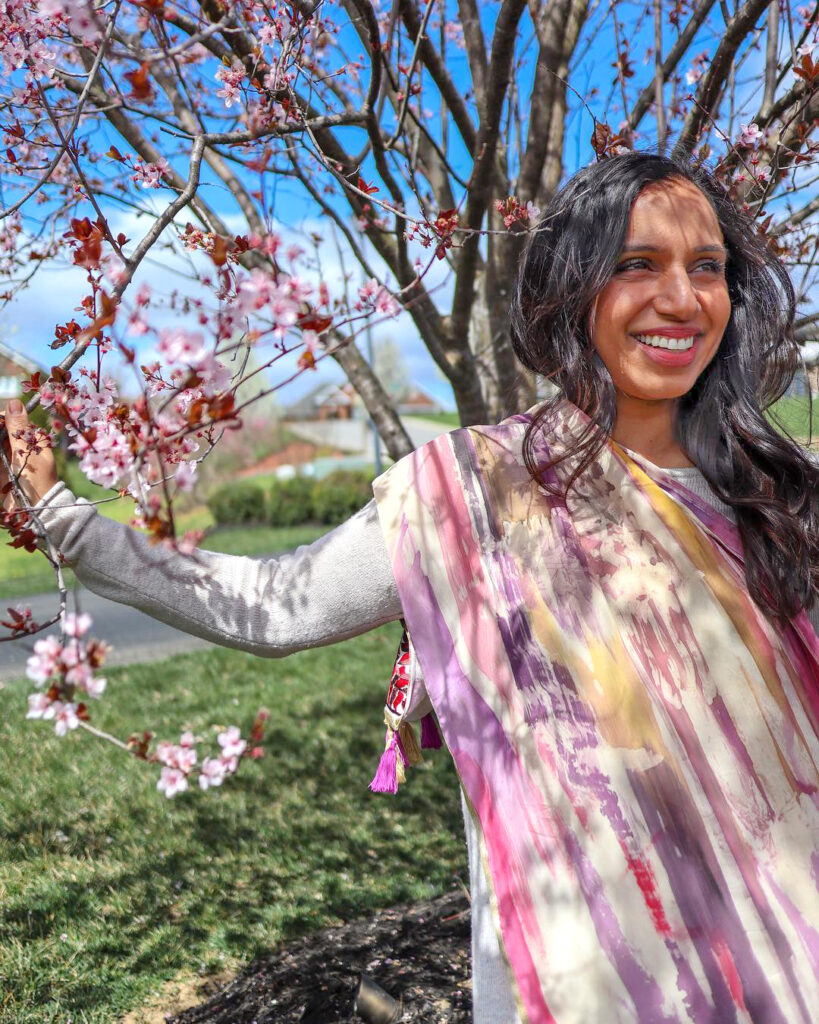 She shows her art at festivals around the Washington area and beyond. She also sells her work online. A typical piece from Khadija Brand sells for $150 to $200 online. She prefers selling her pieces in person because interaction with customers is the best part of the festival scene. 
Fellow artisan Thureiyya Rodriguez met Sareshwala at the Chelsea Market in New York City and was so intrigued by her work that she bought a piece for herself – and has since bought several more. 
"She was selling in the booth next to me, and I could see the racks of scarves and there was one I really liked. She told me it was one-of-a-kind, so I bought the scarf from her," Rodriguez said. "She does amazing work, I can tell you that."
In 2020, just when Khadija Brand was just beginning to take off, the COVID-19 pandemic reduced the number of in-person festivals where Sareshwala could sell her art. Fortunately, she says, circumstances have improved, and 2021 was her busiest year.  
"I did more than nine shows," Sareshwala said. "I just had wonderful clients who wanted to buy my work." 
Until now, Sareshwala hasn't taken orders for custom-made pieces, but it's something she is considering. 
"I was a bit hesitant initially because what somebody has in mind and what you produce as an artist will be a bit different," she said. "But now I'm open to it because art has no boundaries. It'll definitely be different, but I just have to communicate that with people."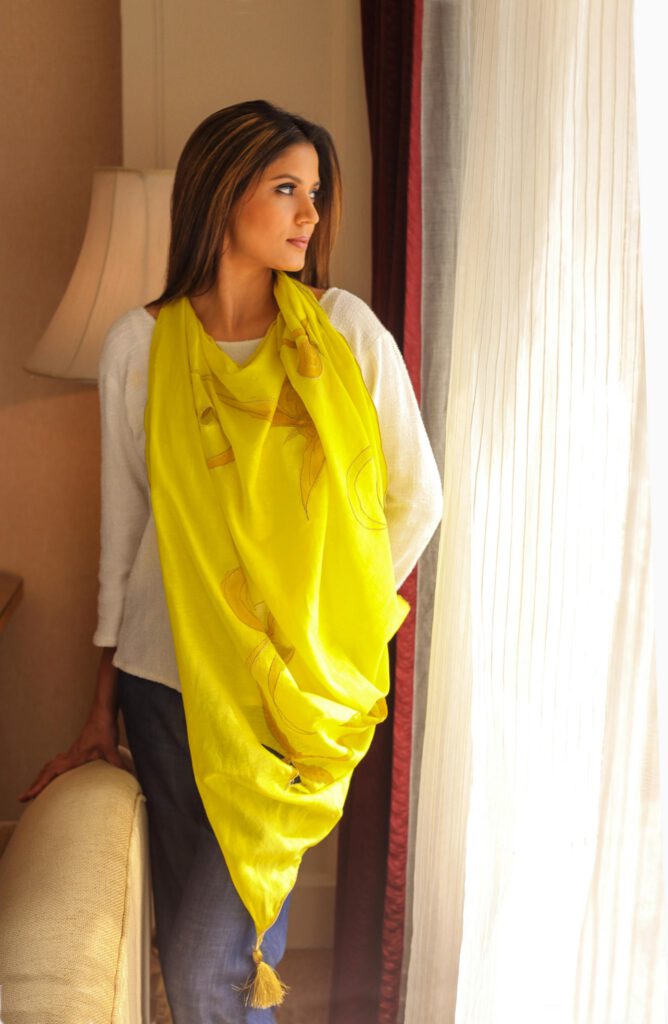 The Crossroads Art Center in Richmond recently invited Sareshwala to display some of her work at its gallery. It's her first public exhibition, and she has 13 pieces on display. 
Owner Jenni Kirby said the center doesn't have anyone else creating batiks and textiles the way Sareshwala does. "The reaction to Khadija's art so far has been, 'Wow, this is really different.'"  
As for the future of Khadija Brand, Sareshwala says she dreams of eventually opening an art cafe, which would show off work from other local artists just getting started. 
"I want to be able to support local artists who are from different countries – who may not have an outlet to put their work out," she said. "You would have your coffee … your snacks and then you could come into the [art] space. That is something I would love to do." 
Anya Sczerzenie is a freelance writer based in Leesburg who has contributed articles to Ashburn Magazine and InsideNoVa.com.