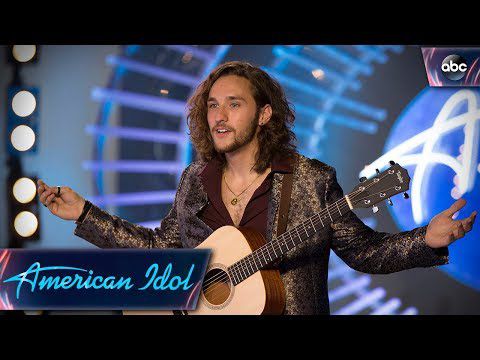 A Northern Virginia native is already among the early favorites in the revival of "American Idol."
Brandon Diaz, 21, an Ashburn resident currently studying at Berklee College of Music in Boston, wowed the judges during an audition featured Monday in the popular music competition's first season on ABC.
The judges started with some superficial praise for Diaz: Lionel Richie liked his jacket and Katy Perry liked his hair.
But Diaz earned even better reviews for his performance of Allen Stone's "Unaware."
"I think he's the best male singer we've seen so far, and I think he's top 10," Perry said.
Richie and Luke Bryan were impressed with Diaz's "amazing" "very clean" and "badass" falsetto.
Holding his golden ticket for the next round of the competition in Hollywood, Diaz said, "I never in a million years thought I would be holding one of these in my hands."
You can follow Diaz on Twitter @BrandonDMusic and at brandondiazmusic on Instagram.