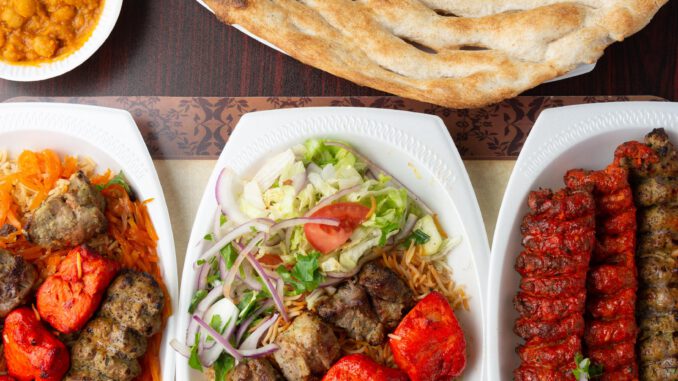 'LIKE HOME-COOKED FOOD'
By Chris Wadsworth
The immigrant story is as old as time. People uprooted by turmoil at home or seeking better opportunities elsewhere leave their homeland and start anew. In America, it's a tale told by the Pilgrims, the Germans, the Italians, the Poles, the Mexicans and dozens of other groups.
Ali Akhtari's story isn't much different from those of generations of past settlers coming to America. He's originally from Ghazni, a city high on a plateau in southeastern Afghanistan.
"I left home, lived in Pakistan … worked in restaurants. Then I came here in 2013 and started over again from scratch. I had $100 in my pocket," Akhtari said. "Now I own two businesses and have nine people working for me."
Like many immigrants before him, Akhtari found success running a restaurant specializing in the food of his homeland. He took over the original VA Kabob House in Springfield from an uncle and this summer opened a second location in the Ashburn Farm Market Center.
"Afghan restaurants make dishes that everyone likes," said Akhtari, who says his customers come from every ethnic background and walk of life. "We make fresh bread, fresh rice, fresh kabobs. We cook to order, and we cook everything from scratch. People like that."
The cuisine of Afghanistan is based, in large part, on the major crops the country produces, including barley, corn, rice and wheat. Dairy products such as milk, whey and yogurt are key ingredients, as are fruits such as grapes, melons and pomegranates.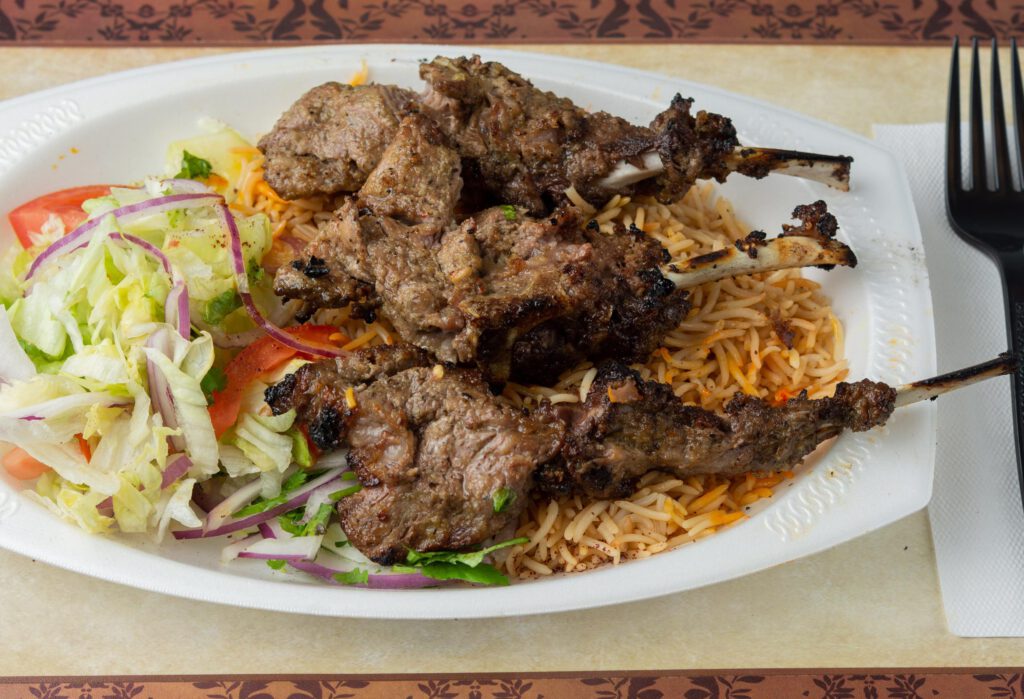 One of the staples of Afghan cuisine is the kabuli pulaw, a lamb dish served with seasoned rice, carrots and raisins. In Afghanistan, it's served at weddings, parties and other big events. And it's a popular seller at Ashburn's Afghan restaurants.
"It's the most traditional dish and the most popular," said Tariq Arif, who came to the United States from Kabul, the Afghan capital, in 2001 when he was about 10 years old. He and his brother own Ashburn Kabob on Truro Parish Drive.
Besides the kabuli pulaw, two other popular dishes on the Ashburn Kabob menu are ashuak and mantoo. Both are boiled dumplings — the former stuffed with leeks, the latter with ground beef and onions. They're served with a homemade garlic yogurt sauce and dry mint.
Arif says these simple ingredients are the secret to the popularity of Afghan food.
"Afghan food is more like home-cooked food," he said. "We use simple home spices like cumin and coriander. It's not spicy — as in spicy heat — just more flavorful. 
Steve Chambers is an Ashburn Village resident who has been dining at Ashburn Kabob about twice a month for three years now. 
"I'm a regular here," Chambers said. "I usually go with different salads — a kabob salad, a gyro salad. They are consistent and it's always good."
Of course, these restaurants have kabob in the name, and kabobs are big sellers too. The skewers of meat and veggies can include beef, chicken, ground beef and ground chicken (which is known as kobidah) as well as lamb, chicken shawarma and other ingredients.
When you sit down to an Afghan meal, you're also likely to have naan bread, spinach, potatoes, chickpeas and salad.
Like most area restaurants, the Afghan kabob eateries in Ashburn — which also include Loudoun Kabob in Ashburn Village — had a tough go of it during the worst of the pandemic. But they have survived and even thrived as dining out has resumed. For Ali Akhtari and the others, it's the realization of the American dream.
"I work hard, like crazy hard. Non-stop," Akhtari said. "But this is one of the best things about America. If you work hard, you're going to reach your goals."