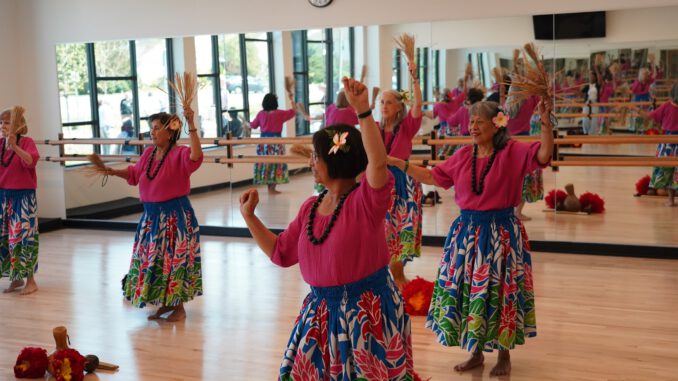 SENIOR CENTER SECRETS
By Chris Wadsworth
The new Ashburn Senior Center on Marblehead Drive opened in June to large crowds. It seems there are lots of local residents ages 55 and older looking for the types of amenities — fitness, arts and crafts, lecture series, games — that the center offers. Not to mention the good-natured camaraderie among the members.
Ashburn Magazine recently visited the center, but we weren't looking for the usual feature items. Instead, we went looking for "5 Fun Facts That (Almost) No One Knows about the Ashburn Senior Center."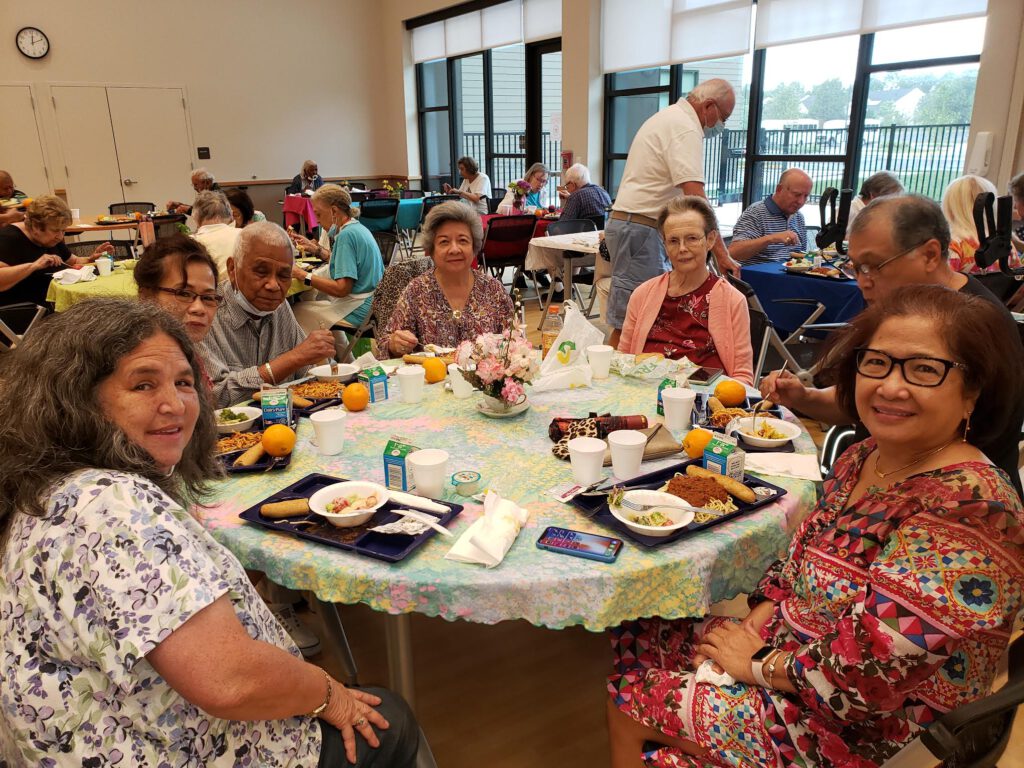 BAKED FISH IS A BIG HIT — JUST DON'T MENTION THE PORK
Each weekday, the center serves lunch to members, and the most popular dish is the baked fish. Sometimes it's tilapia, sometimes salmon, but it always draws raves from the diners. The new center is trying to offer a nicer experience than you might typically expect — tables are set up on one of the pickleball courts, complete with tablecloths, real silverware and, when possible, even a centerpiece of fresh flowers.
"It should be a dining experience — that's what I keep calling it," said Melissa Flores, the café supervisor. "When you walk through the dining room door, we are all just here to break bread together."
Indeed, there is no set cost for a lunch, either — a donation is requested, but no one is turned away. (And in case you're wondering: If fish is the most popular dish, what's the least popular? We're told it was the time they served sweet and sour pork. Lesson learned.)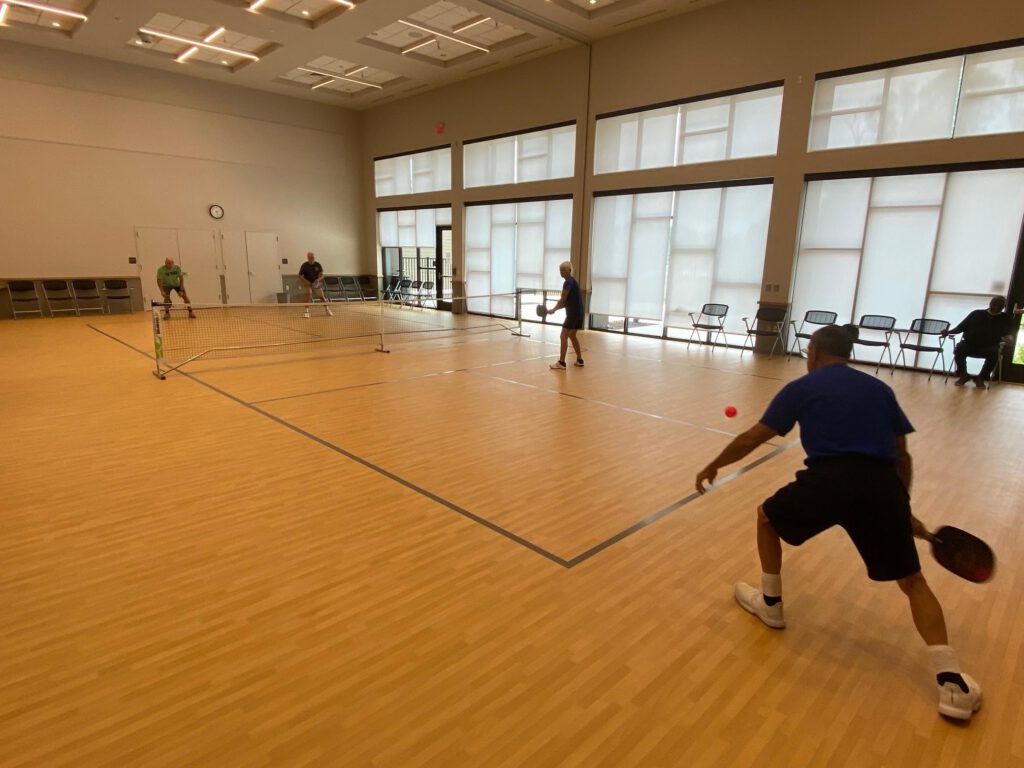 PICKLEBALL IS KING, OR QUEEN, AROUND HERE
Five senior centers are scattered around Loudoun County, but the Ashburn location is the first one to include dedicated pickleball courts in the plans from the get-go. If you're not up to speed, pickleball is the hottest racquet sport for the over-55 set (and a lot of younger folks too). A dedicated indoor pickleball court sees action basically morning to night. Demand is so high that a second room is also used as a pickleball court on certain days.
"There is quite a bit of etiquette and camaraderie among the players," said Michele Ferris, the center's recreation programmer. "They are competitive, but not cutthroat."
But when this reporter paused outside the courts on a recent visit, we distinctly heard some friendly trash talking and a little good-natured shouting. "They feel like kids in there," Ferris said.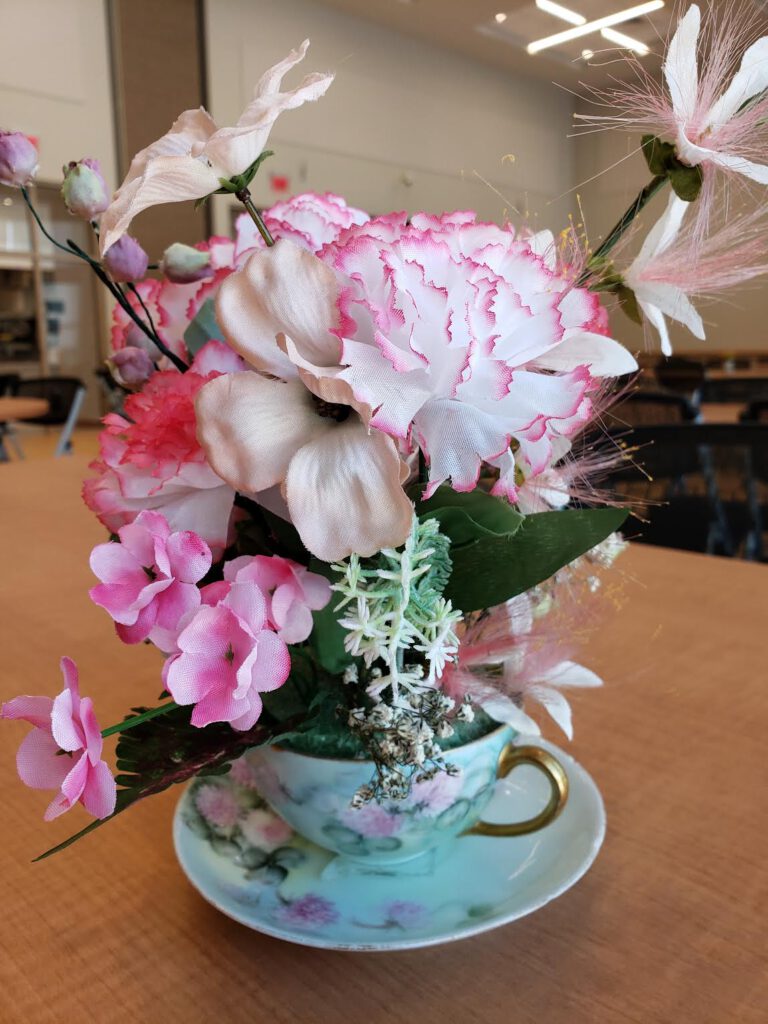 WINDCHIMES ARE NOT THE IDEAL CRAFT
The senior center offers regular crafting classes. Floral centerpieces, decoupage pumpkins and wine glass candle holders are all on the schedule. Just don't ask the crafters about the time they were asked to make the "Thar She Blows Wind Chimes."
"It was a little more complicated. There were lots of parts and lots of measurements. There was a lot of math involved," Ferris said. "Even some of our craftier crafters thought they needed a PhD to complete it."
Ferris takes responsibility for the windchimes and, with a laugh, says it won't happen again.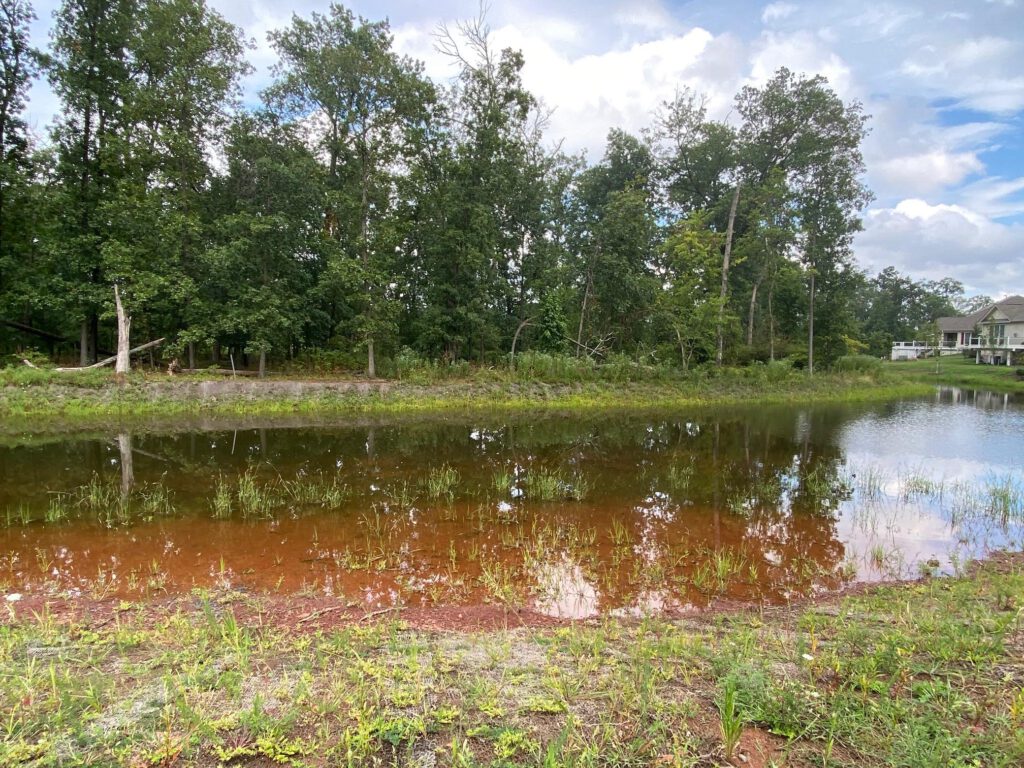 THE BACKYARD IS LIKE A SCENE FROM "SNOW WHITE"
Remember that scene in the movie "Snow White" where she is surrounded by all kinds of gentle wildlife? That basically plays out daily in the woods and pond behind the Ashburn Senior Center. A flock of geese regularly makes the trek back and forth from the pond to the nearby Ray Muth Sr. Memorial Park. Mallard ducks are paddling around. Deer wade in the shallow water. And then there's the all-high overseer — a large hawk that spends time in a fallen tree next to the pond. 
"He's a big boy," said Ceola Grant, the manager of the Senior Center. "He sits up there and you can see him eyeing the water, looking for breakfast."
At press time, Grant was looking forward to the arrival of patio furniture so center members could relax out back and have their own "Snow White" moment.
MARIE POOLE IS THE CENTER'S OLDEST MEMBER
Marie Poole isn't shy about telling folks she was born in June 1922, in Kansas. Today, the Ashburn Farm resident is 99 years old and has technically been a "senior citizen" for almost half her life. She started going to Loudoun County's first senior center, in the Cascades neighborhood, more than 20 years ago. Then they opened the Ashburn center.
"My friend brought me around and I walked the halls and looked around. It was so big," Poole said. "A lot of people say they don't like change, but I don't mind."
Since then, Poole has settled right in, visiting multiple times a week. She loves playing bingo, and recently learned to play Mexican Train, a dominos game. She also likes being with other people — especially when her beloved Nationals are on television.
"They're not doing too good this year, but they won in 2019 and I watched every game I possibly could," she said. "I even got a shirt."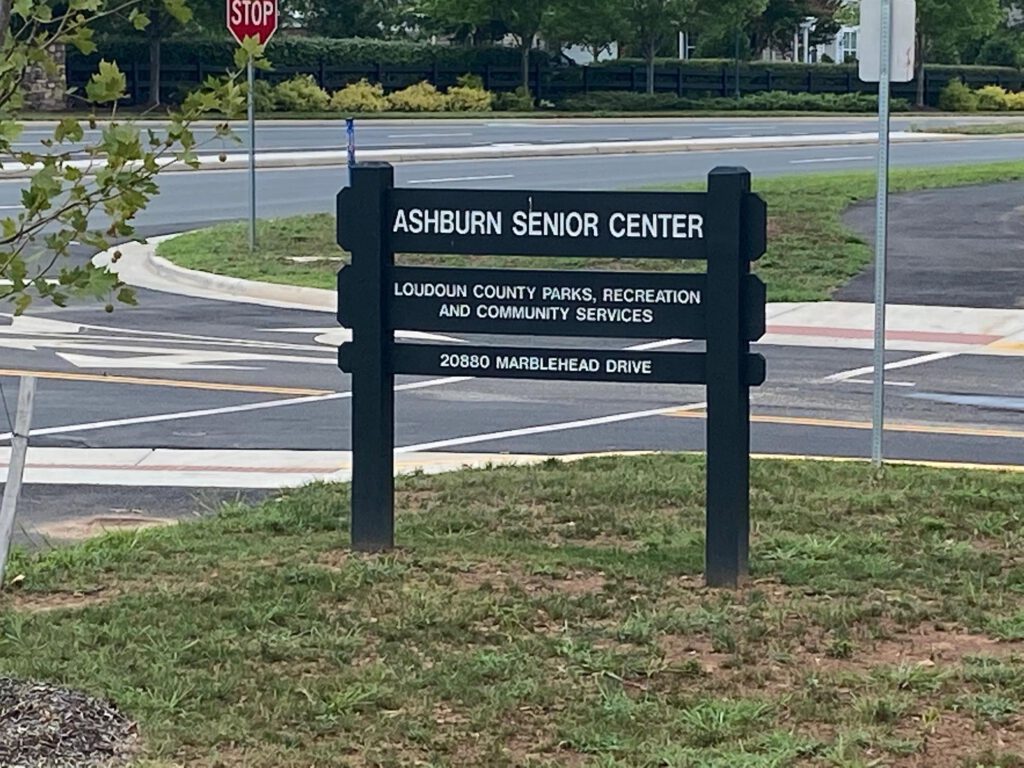 IF YOU GO
What: Ashburn Senior Center
Where: 20880 Marblehead Drive, Ashburn
When: 9 a.m. to 5 p.m. Monday through Friday; 8 a.m, to 12 p.m. Saturdays
Who: The Ashburn Senior Center is open to members age 55 and over
Info: 571-367-8340