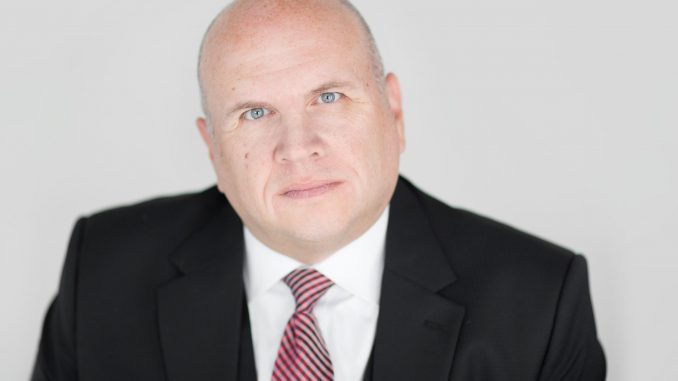 By Chris Wadsworth
Because the topic of data centers (see our Cover Story here) and their impact on Ashburn is so vast, Ashburn Magazine turned to Buddy Rizer for some of our key questions. Rizer is the Executive Director of Loudoun County's Department of Economic Development and a leader in creating what has become known as "Data Center Alley" in the county.
Ashburn Magazine: Is Ashburn the largest data center hub in the United States? What about in the world?
Rizer: With more than 13.5 million square feet of data center storage, more than 1.1 gigawatts of inventory, and the most dark fiber density available, "Data Center Alley" is the largest data center hub in the world by a large margin. It also remains the fastest-growing hub, with a net absorption of 175.5 megawatts just last year alone, with the vast majority happening within two miles of the Ashburn core. 
Q: Can you quantify the value of data centers in terms of the taxes they pay to the county?
A: Data centers are responsible for approximately $300 million per year in local tax revenue, a number that will continue to rise as more centers come online. That's nearly 10 percent of the county's total budget this year, or almost $2,000 for an average household in the county. Data centers have allowed Loudoun to continue to grow faster than any jurisdiction in the region, build new schools every year and invest billions of dollars in new roads, while simultaneously decreasing the tax rate by 24.5 cents in the past six years. Data centers helped overcome anticipated budget shortfalls in recent years, and helped deliver universal, full-day kindergarten ahead of schedule. Better yet, data centers don't require the government services that housing, retail or even a typical business might need. Data centers are a major reason why we have had great budget years recently, and we think that will continue.  
Q: How can data centers be made more attractive?
A: I get this question a lot … and think that by and large, the industry has done a great job in improving their design. For example, I'd put the new Vantage data center on 28 and Waxpool or the CyrusOne data centers in the same category as the recent office designs we've seen around the county. The RagingWire data centers have won design awards, but buildings of this scale are hard to design and hard to hide. The industry and our board have heard the concerns and have reacted to them. With a new comprehensive plan in place, the county will be looking at how zoning ordinances align with Loudoun's long-term vision. We want data centers to fit into the larger community, and there has been an open mind from the data center industry on how to approach that. Part of that is developing better year-round screening from major roadways, which could include larger evergreen vegetation screens and changes to the restrictions on walls and fences. These subtle changes will go a long way towards ensuring the physical security of the centers and a greener view for Ashburn residents.
Q: Why can't more data centers be built in industrial parks rather than fronting right on our major roads?
A: I will say that by and large, the data centers have been built in the areas that the county has long envisioned for commercial development, and if you look at it on a map, much of that commercial development has happened in the areas that have been restricted for housing because of the noise contours of the airport.  It has never been a question of something or nothing… the land is too valuable to not be developed. There is a huge benefit to being adjacent to an internet exchange point, and there have been big premiums paid for commercial land in Loudoun. Data center development has been one of the few growth industries in the world, and we were at the front end of that curve when no one else was really talking about it.  That's something I'm proud of and I think Loudoun residents can be proud of.  
Q: Realistically, how many more data centers can be built in the Ashburn area?
A: We're fairly built out. Land will probably be our biggest limiting factor going forward; much of our prime data center real estate has already been land-banked by the industry's biggest players. We do have a handful of strategic properties that we are excited about that will enable further growth of our economy, so we're working hard to get the right users in place on those parcels. We expect that we'll have organic growth through the early 2020s, but at some point, we'll probably be out of undeveloped data center land.
Q: Data centers require huge air-conditioners in order to maintain the necessary cool temperatures inside.  What is the county doing to reduce the impact on the environment?
A: While it's undeniable that data centers use a lot of energy, it's equally as true that the industry works very hard to ensure that no energy is being wasted.  Data centers have been at the forefront of green energy development. Facebook, Google, Amazon, Digital Realty and many others have been pushing for significant solar and wind energy to Virginia's energy mix.  Dominion Energy is bringing about 700 megawatts of solar to the grid in the next 18 months. No one is denying that there is a long way to go on an energy front, but almost every data center company has set aggressive energy goals and is moving forward on the development of alternative cooling techniques such as eco-friendly immersion cooling, increased usage of air cooling, battery technologies and many more. I also want to acknowledge the importance that Loudoun Water has played in this area. Loudoun Water's Broad Run Reclamation facility is capable of serving up to 6 million gallons of reclaimed water to Ashburn's data centers every day. This process reduces the need for industrial air conditioning and provides an efficient way for cooling the servers. It also helps save an equal amount of precious potable drinking water, while reducing nutrients discharged into the Potomac River and Chesapeake Bay.
Q: Data storage technology seems to be advancing at a rapid rate. What happens when all the data in one of those big centers can fit on something as small as our phones?
A: That's another question that I get all of the time, and I get it. Every industry is prone to disruption, and data is no exception. One mitigating factor is the sheer amount of data being created that requires storage and redundancy. Even as the storage of data becomes more efficient, data center providers are still unable to keep up with global demand. Many of our data centers are fully leased before opening, and there hasn't been a day without data center construction in Loudoun since 2008.  I have not seen anything in our research or any research that would lead me to believe that data centers would become obsolete in the next 30 years. Perhaps the day will come, decades from now, when there is no need for data centers in Ashburn. When that day arrives, I'm sure whoever is sitting in my chair then will be ready for what the next generation of opportunity looks like on those properties.
GLOSSARY
megawatt — a unit of power equal to one million watts

gigawatt — a unit of electric power equal to one billion watts

dark fiber — fiber optic cable that has been installed in the ground, but is not yet being used