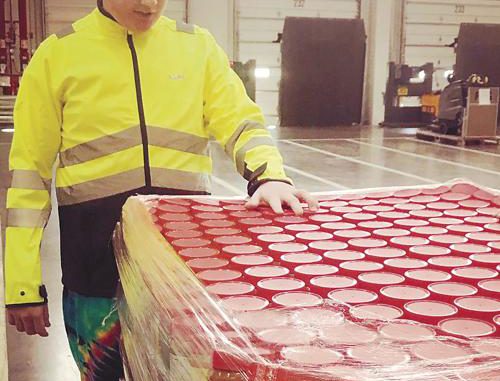 Eric "Bean" McKay, a 15-year-old autistic boy from Woodbridge, won a lifetime's supply of peanut butter, and handed out much of his winnings Wednesday to federal workers impacted by the shutdown.
McKay is a fan of Lidl's peanut butter and eats peanut butter sandwiches on toasted English muffins three times a day, according to a news release.
After finishing 72 jars of peanut butter, Bean posted a photo of the empty jars. Lidl sent him 72 full jars and offered him a lifetime of peanut butter if he received 72,000 retweets of his post.
After reaching his goal, Bean announced that he would donate a portion of his winnings to workers affected by the federal government shutdown, as his father is a furloughed federal worker.
Bean and his family handed out jars of peanut butter to needy furloughed workers Wednesday at the Lidl at 16601 Dumfries Road.