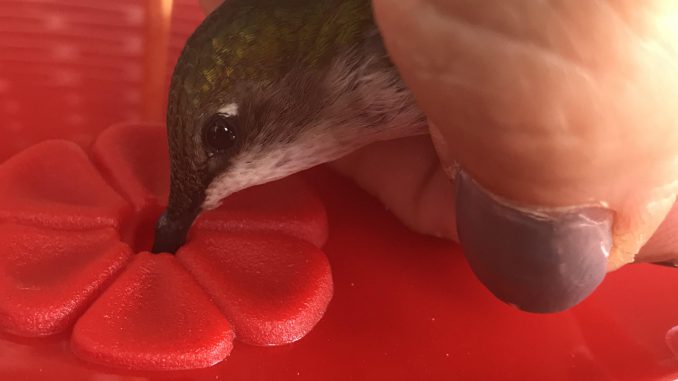 By Gary Carroll
The goal may be to save hummingbirds, but it all started with walking dogs.
Last summer, Christine Wilson, who lives in Ashburn's Preserve at Goose Creek neighborhood, noticed several little girls out walking their dogs — but they were all separate, walking alone. Wilson started chatting with them and learned they had much in common, especially their vision of wanting to do good in their neighborhood.  She asked if they were interested in starting a club and they all agreed. That's how the Girls of the Preserve was born.
"I saw that they were all exceptional and they all seemed to have so much in common," Wilson said. "I thought they should all be together. This neighborhood is very new … and I thought if they met, they wouldn't have to be lonely and it would help start forming a community."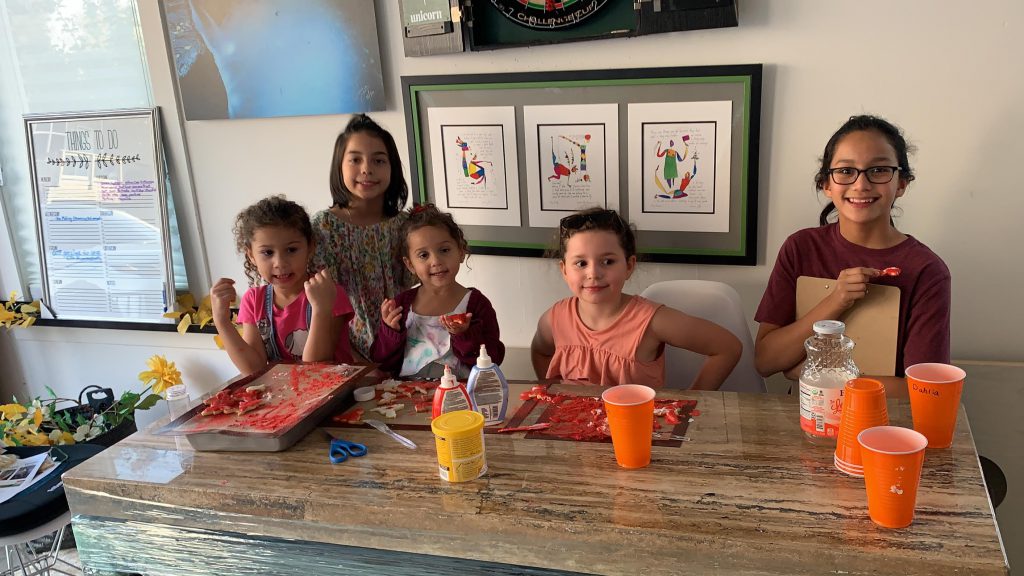 Hummingbirds were the first to benefit from their desire to help. The girls discovered a hummingbird — they named it Haylee — that was suffering from what they later learned to be a highly contagious fungal disease.
The girls — ages 7 to 14 at the time —  developed a plan. After patiently watching for the bird for six hours, they spotted it and managed to capture it. One of the girls hand-fed the sick bird during an hour-long drive to a compassionate veterinarian, Dr. Belinda Burwell at the Wildlife Veterinary Care Center in Boyce. Sadly, despite the best efforts of Dr. Burwell, Haylee died at the hospital, but the girls were determined to protect other hummingbirds. 
They did a ton of research, spoke to experts, and canvassed their neighborhood. They learned that the deadly fungus that killed Haylee was probably caused by dirty bird feeders.
So the Girls of the Preserve initiated a campaign — named Operation Haylee — to spread the word throughout their community. They made poster boards filled with information, created flyers and walked door-to-door to talk to their neighbors about the importance of hummingbirds and ways to help them. They even handed out seed packets so homeowners could grow flowers that produce nectar for hummingbirds.
Another sick hummingbird, nicknamed Veronica, that the girls took to Dr. Burwell was saved, nursed back to health and re-released into the neighborhood.
"The hummingbird project means a lot to me because I love animals and want to share what I've learned with the community, to help save and protect hummingbirds," said one of the girls, Jada Robinson, 13.
Even after the success of Operation Haylee, the Girls of the Preserve decided they weren't done. They kept meeting at their clubhouse — space in a garage that they called "The Nest."
Inspired by the positive support they received from their community, the girls have taken on additional projects, including picking up litter, identifying endangered trees, saving a homeless cat, and even forming an anti-bullying club for younger girls in the neighborhood.
"Every week, they ask me what else they can do to make a difference," Wilson said.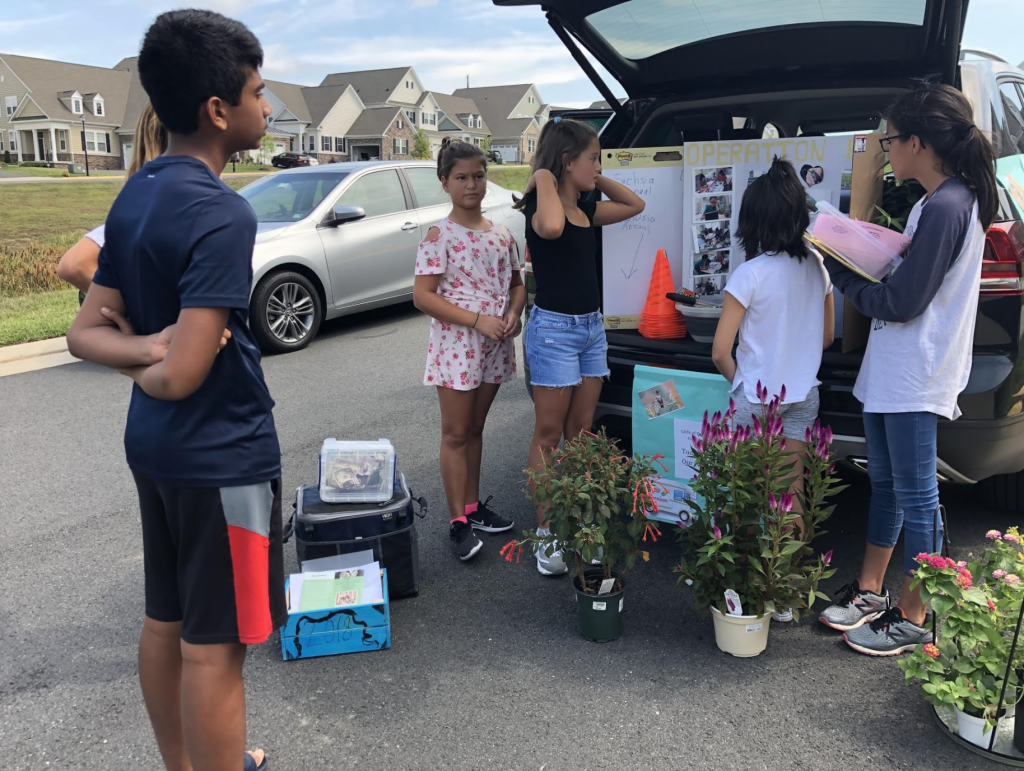 The group recently created an umbrella organization they're calling the "Impactors" — because they like having an impact on their neighborhood. They are setting up a website for their group and hope to encourage girls in other Ashburn neighborhoods to start their own local Impactor club.
"I feel excited and happy when we are making a difference," said Zoe DuPree, 10. "I do this because it is important to the environment and to me. I love being with my friends and making positive changes."