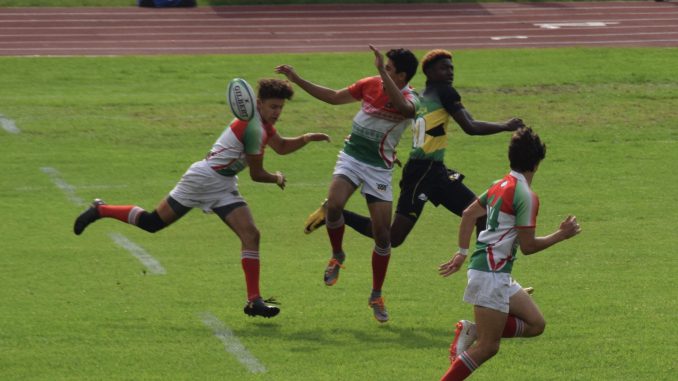 By Erica Garman
On any given spring weekend in Ashburn, local sports fields are bustling with youth soccer, baseball and lacrosse players. But the lesser known game of rugby is gaining steam in the area, and two local teens are making their mark ("mark" is a rugby term) — not just here, but internationally.
Axel Arias, 17, a senior at Rock Ridge High School, and Fernando Anduaga, 18, a senior at Briar Woods High School, traveled to Mexico City in spring 2018 to play with the U19 Mexican National Rugby Team. The two Ashburn boys helped the team win the Rugby Americas North Championship last July. Both boys are expected to join the Mexican team again this summer in Miami, where they will compete in this year's tournament.
"Playing internationally was a dream come true," Anduaga said. "That level of play is what every rugby player dreams of as a little kid. I was so grateful to be one of the few that gets to live that dream."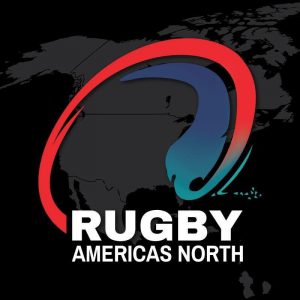 For those unfamiliar with the game, rugby is often compared to football. Both are physically demanding contact sports played on a similar-sized field with an oval-shaped ball. Rugby is fast-paced, combining the throwing of football, the speed of soccer and the transition of basketball.
Arias and Anduaga are quick to add that rugby offers much more equitable play than football. Unlike the gridiron sport, rugby is based on evasive rather than aggressive play.
"Everyone gets the ball, and everyone gets to be a playmaker," Arias said.
Rugby is also one of the more affordable youth sports because it doesn't require expensive equipment. "All you need is a mouth guard, shorts and cleats," Anduaga said.
It's no surprise that these boys were drawn to rugby — both their fathers played competitively in Mexico. It was this Mexican heritage that allowed the boys to play for the Mexican national team. After moving to Ashburn, the dads reconnected and enrolled their elementary-aged sons in the local youth rugby program. They also served as team coaches.
According to its website, Loudoun Youth Rugby started eight years ago as part of the Western Suburbs Rugby Football Club, catering initially to high school-aged players. It now offers co-ed tag rugby for children in Pre-K to fourth grade, and regulation team play for boys and girls in fifth through 12th grades.
Rugby isn't a high school varsity sport in Virginia, but Arias and Anduaga are excited to continue playing locally with Loudoun Rugby, as well as with the more competitive Legion Rugby regional team, where they are both on the squad.
"I want to see where the sport takes me," said Arias, who hopes to play at the college level next year.
Anduaga agrees. "I just want to keep playing," he said.
And in what could be a sign of things to come, Major League Rugby — the top-level rugby league in the United States — recently announced plans to bring a professional team to the Washington area in 2020. Maybe, just maybe — we'll be lucky enough to one day see these two Ashburn athletes — and other "ruggers" from our community — play at the pro level right here at home.
—Erica Garman is an Ashburn-based writer who has previously contributed to Northern Virginia Magazine and The Washington Post.