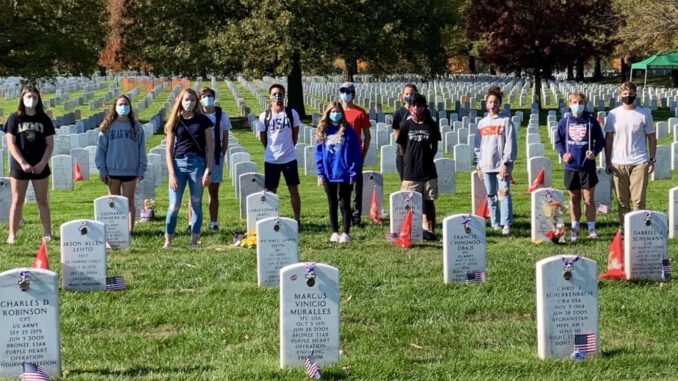 A PENNY TO REMEMBER
By Chris Wadsworth
The old saying goes, "A penny for your thoughts," but how about a penny for a memory? That was one way a unique group of Ashburn high school students honored soldiers during a recent event at Arlington National Cemetery.
Students for the Troops was formed two years ago at Briar Woods High School. The club, with roughly 30 members, is dedicated to supporting and honoring current and former servicemen and women. In its short existence, the club has already pulled off some wonderful events, including holding a breakfast for veterans at the school pre-COVID and taking desserts and Valentine's Day cards to the D.C. Armory for National Guard troops stationed there this winter. But perhaps most special was an event Students for the Troops held this past Veteran's Day. The club came up with a heartfelt way to remember America's soldiers.
The students realized that today's teenagers have passed a milestone — every student in the school was born after the tragedy of Sept. 11, 2001. So Students for the Troops decided to honor fallen soldiers who passed away during those tumultuous post 9-11 years— namely 2002-2005.
"They died in the years that we were being born, some of them the same month or even the same day that our classmates were born," said Natalie Borsuk, 17, a senior and one of the founders of the club. "We hope the club will carry this forward and — with each new class — we will honor a new year. 
The students sought the counsel of two U.S. Army veterans — Bronze Star recipient Scott Davidson and two-time Purple Heart recipient Pasha Palanker — on how to best honor a fallen soldier. What they came up with is a moving tribute indeed.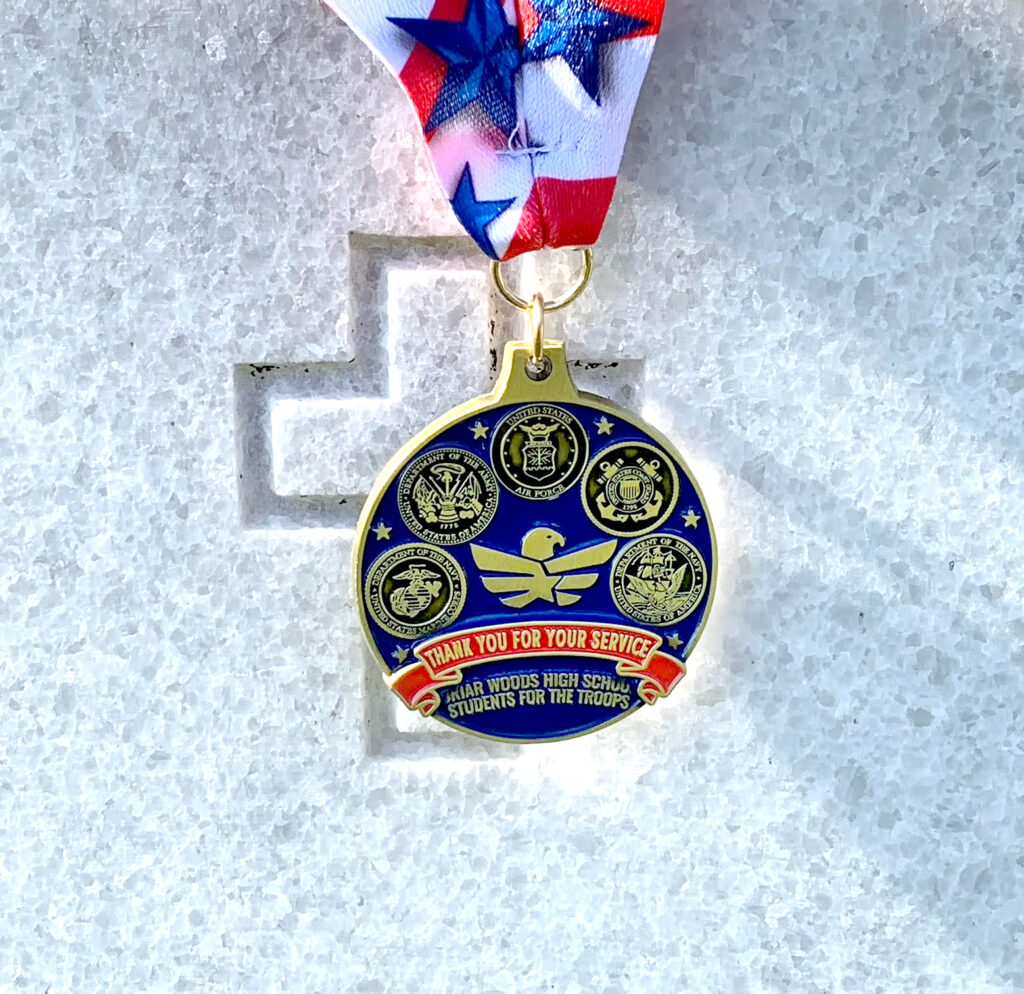 A medallion was custom-designed, featuring the emblems of all five branches of the U.S. military, along with a note of thanks. The medals were cast, and in November, a dozen members of the club gathered their supplies and headed to the nation's most revered cemetery. The medals were draped over headstones of servicemen and women who passed away between 2002 and 2005. A flag was placed on each grave with a note attached explaining how the students chose those years and the soldiers they were honoring.
"Laying down those medals was my way of saying thank you to those who've fallen for our flag," said Ben Char, 16, a junior at Briar Woods and member of the club.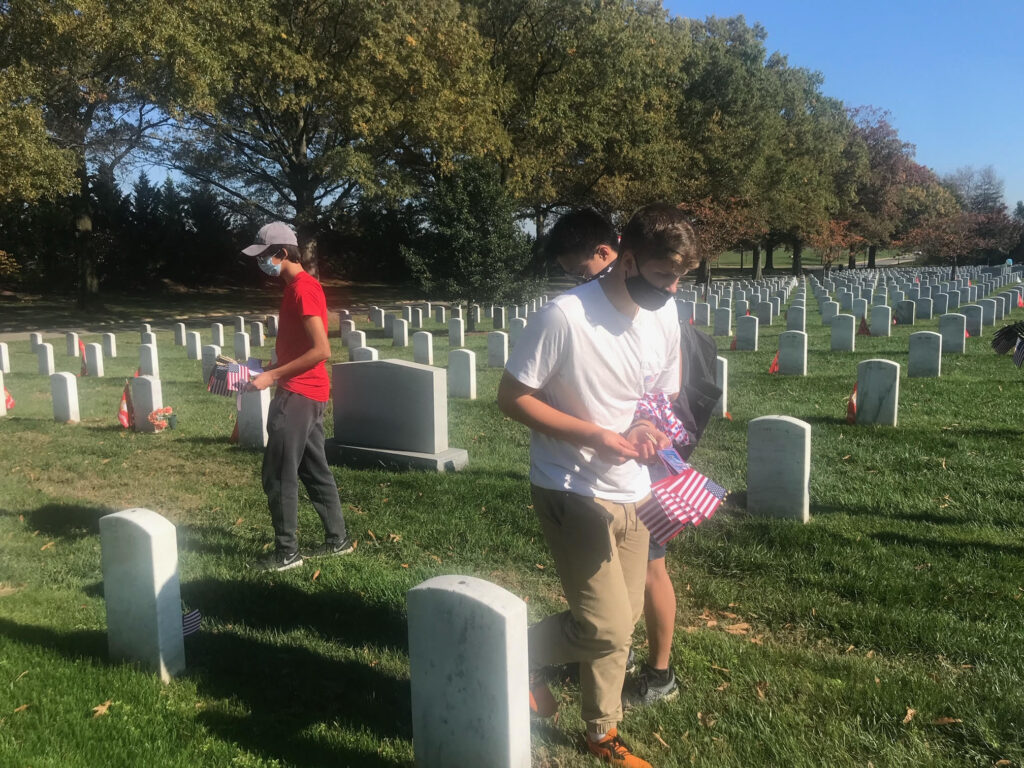 And perhaps, most special — a penny was left on each gravestone. It comes from a military tradition the students learned about during their research, a tradition of leaving coins when you visit a soldier's grave. A penny for a visit. A nickel if you went to boot camp with the fallen soldier. A dime if you served a tour with the soldier. And a quarter if you were with the soldier when he or she died. In all, more than 200 soldiers were honored with medals, flags and pennies on that special day.
"It was very emotional and very touching," Natalie said. "Walking through the cemetery, we would see an occasional coin that someone had left and just the realization that every one of those headstones represents a person that died fighting for our freedoms."