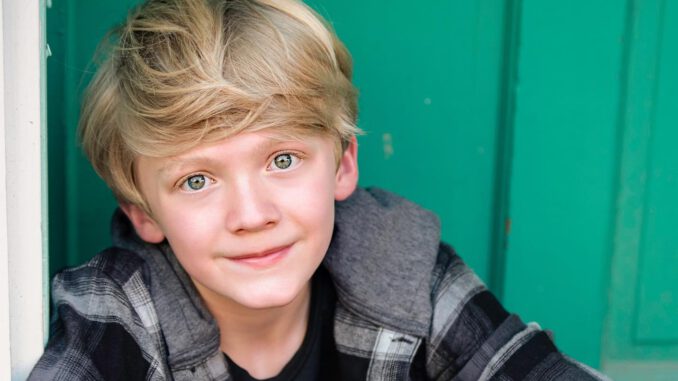 A TRUE TRIPLE THREAT
By Chris Wadsworth
They say the show must go on. When one of your scene partners starts bleeding on stage in front of a live audience, you just have to roll with it.
"The dude that played Michael got a huge bloody nose and he was wiping his nose on a teddy bear," Josiah Smothers said with a laugh. "So I had to start playing both roles at the same time. I was the only other boy who played Michael. This happened in D.C., so all my friends saw it." 
Josiah, 13, is a professional actor who, at the time of this unfortunate incident, was performing with the national touring company of "Finding Neverland," a hit Broadway musical. He is also a seventh-grader at Belmont Ridge Middle School in Ashburn. 
At an age when many kids don't know what they want for supper, much less what career they hope to have, Josiah has it all planned out. The Ashburn Farm tween would like to be a choreographer on Broadway and have his own studio where he can share his love of dance with others.
"Entertaining people is one of my passions," he said. "Dancing — I just love it. And singing, too. And giving a good performance. And bringing people joy."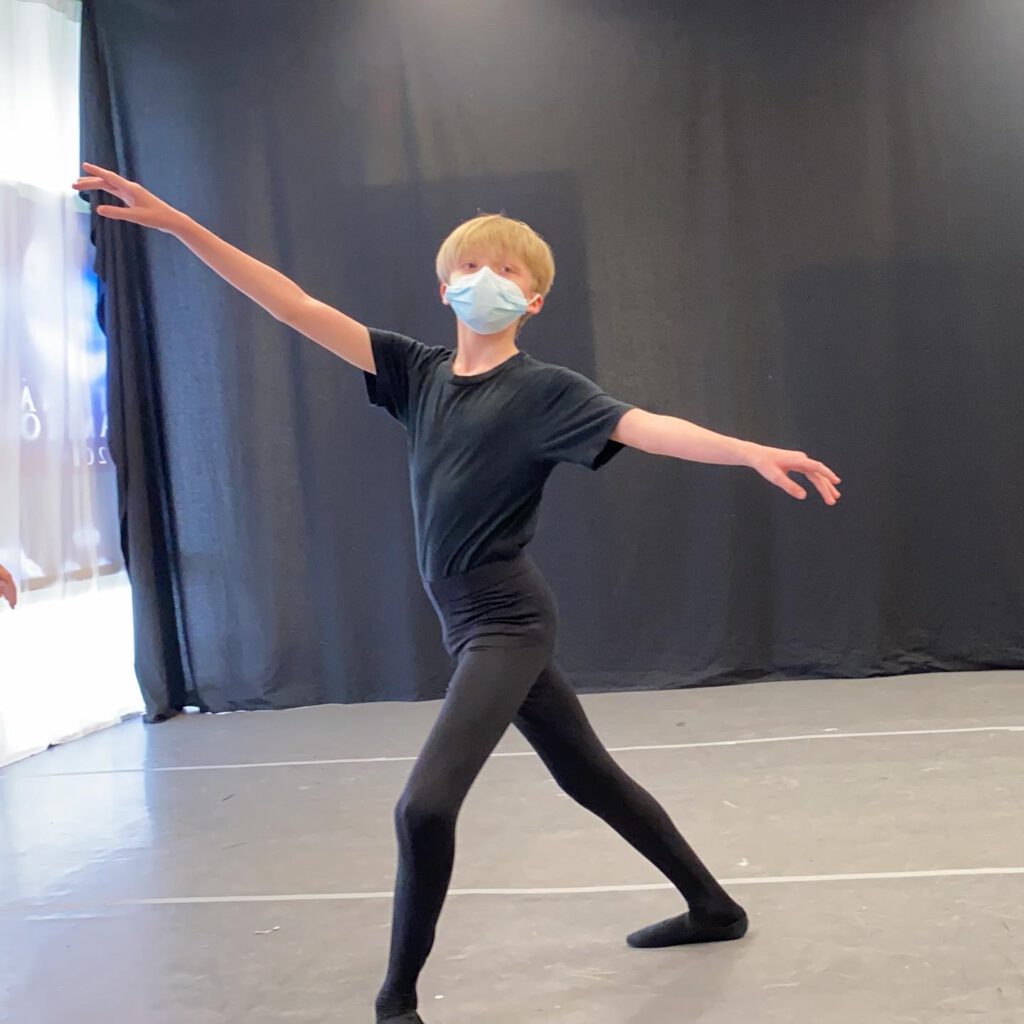 That's exactly what Josiah has been doing since around the ripe young age of 4. His mom, Tina Smothers, remembers it clearly. As a vocal and theater coach, she had taken Josiah with her to a performance by some other children — including a girl who was tap dancing. 
"He was like, 'Why are her feet making noise? I don't know what she's doing, but I want to do that,'" Smothers recalled. 
When the family moved to Ashburn, Tina Smothers started working at Studio Bleu Dance Center on Ashburn Road. Josiah began training there as well — at age 5. His first role was as Tiny Tim in the Studio Bleu performance of "A Christmas Carol." 
From there, the trajectory has been upward. During a visit to New York City, a friend connected them with an agent. The agent was impressed and signed Josiah. His first paid job was in 2018 to 2019, as part of the ensemble in the national tour of "Finding Neverland." 
In 2019 and 2020, he appeared in "Newsies" at Arena Stage, an iconic theater in D.C. And just this past December, he had a role in a holiday tour of "A Christmas Story" and appeared on stages in Boston, Baltimore and Durham, N.C.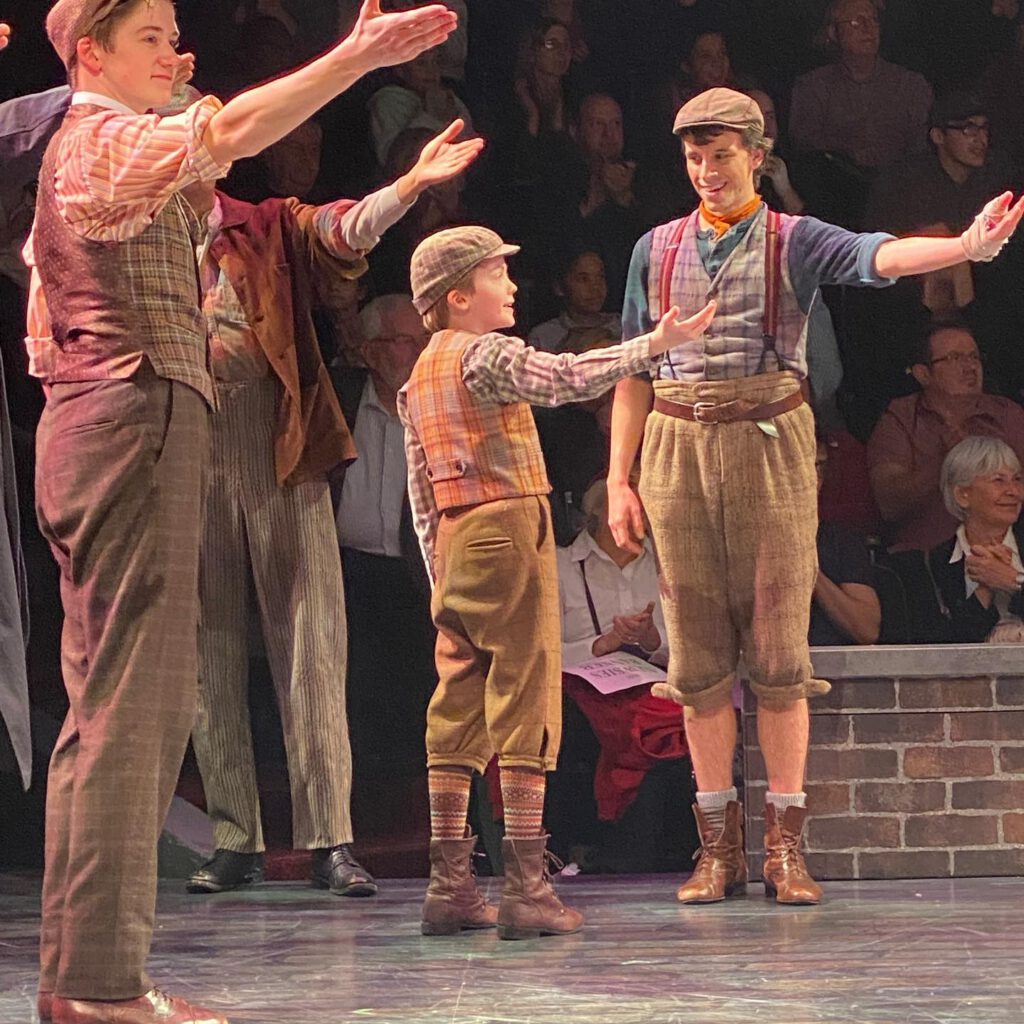 "A Christmas Story" is the stage version of the classic Christmas movie about a boy and his wish for a Red Ryder BB gun. 
"I'm always dead after 'You'll Shoot Your Eye Out' — a huge tap number in the show — because I have a solo," Josiah said. "Then right after, I have to go put on my hat and scarves and gloves for the snowball fight scene and I'm always sweating out the wazoo." 
Despite his impressive resume, Josiah admits he still sometimes gets nervous before a big show. 
"On opening nights… I get stage fright sometimes," he said. "It's your first time doing a show and you don't want to mess it up. I take deep breaths and once I get on stage… I realize it's not as bad as I thought. You just have to get out there and do the show." 
The actors and directors and producers and other theater folks around Josiah might not believe his story about getting nervous. That's because they say he is the consummate professional despite his young age. 
"Josiah is an absolute joy to work with. A big talent in a pint-sized package," said Molly Smith, the artistic director at Arena Stage. "He was a terrific company member and kept up with all of the adults, sometimes surpassing them. He's a true triple threat, takes direction beautifully, and I can't wait to see what he becomes." A triple threat — the holy grail in theater — is a performer who can act, sing and dance.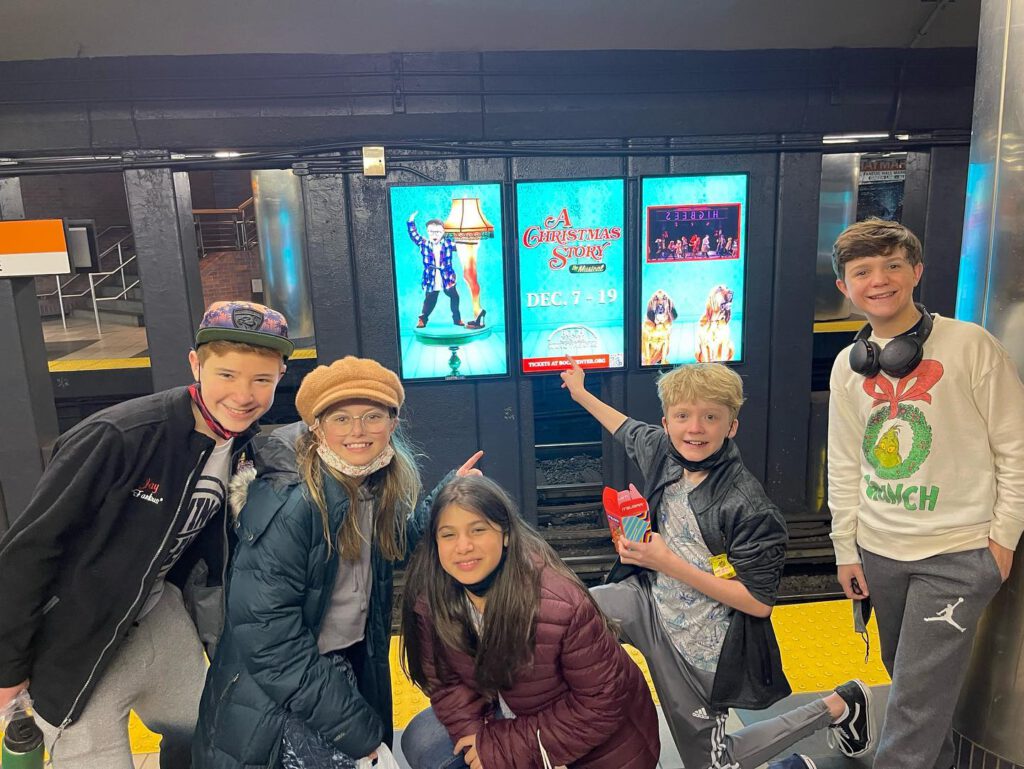 When not performing, Josiah is just like any other Ashburn middle-schooler.  His mom says he's super organized and keeps in touch with his teachers at Belmont Ridge. They communicate regularly so Josiah can stay on top of his work while on the road. Naturally, he spends a lot of time practicing at Studio Bleu, but he also likes to hang out with his friends or throw a ball around at a local field. And of course, like most kids, food plays a role in the social scene as well.
"I usually go to this cookie shop called Crumbl with my best friend," Josiah said. "It's close to the studio and that's always fun." 
At the start of 2022, Josiah is back in Ashburn. He's keeping his eyes open for his next professional theater opportunity. In the meanwhile, there are performances of "Singin' in the Rain" at Studio Bleu, where he will play lead character Don Lockwood,  one of his favorite roles. He is also playing Lumiere in the studio's "Beauty and the Beast Jr." and doing the choreography for upcoming performances of "Aladdin." He may also perform in a theater show at his middle school, and he's sneaking in a trip to Atlanta for a theater festival. 
For just about anyone, that would be an incredibly challenging schedule. But apparently not for Josiah Smothers. 
"He is a really hard worker," his mom said. "He's always been that way — a little old man in a child's body." 
A little old man who can sing and dance up a storm.