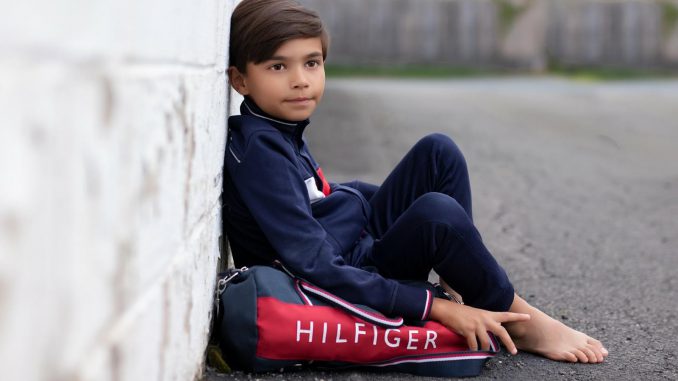 By Chris Wadsworth
Ask 8-year-old Jai Ram Srinivasan how he learned to be a professional model and he's very humble. "I'm a natural. It just came to me," he said, with a huge smile on his face.
 Walking on the runway and being in front of the camera may feel natural for Jai (pronounced like the name "Jay"), but the Ashburn third-grader is actually breaking a lot of barriers with his burgeoning career. You see, he has cerebral palsy, which creates balance issues and weakness on his left side. It's not a condition you usually associate with modeling.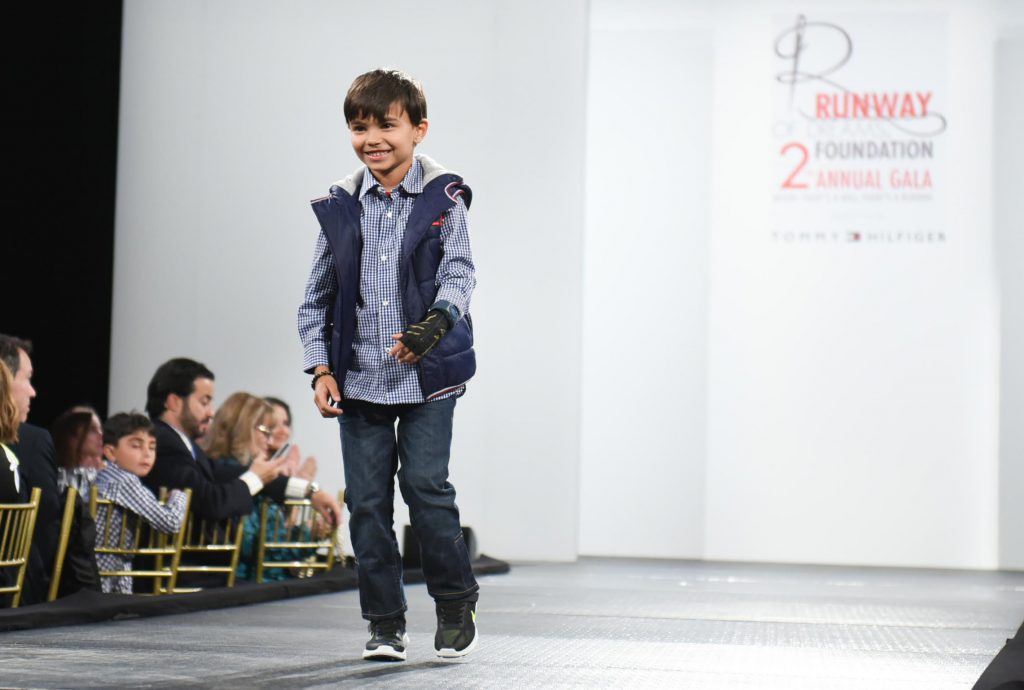 It all started in 2016 when Jai's parents, Ram Srinivasan and Kate Sowerwine, took him to the annual Runway of Dreams gala in New York City. The Runway of Dreams organization promotes the inclusion of people with disabilities in the fashion industry.
 Jai's good looks and enthusiasm caught the eye of some photographers.
 "He was getting his picture taken and he got really excited and started doing little movements and smiling," Sowerwine said. "The photographers loved it and so did Jai. He said, 'Next year, I want to be on stage.'"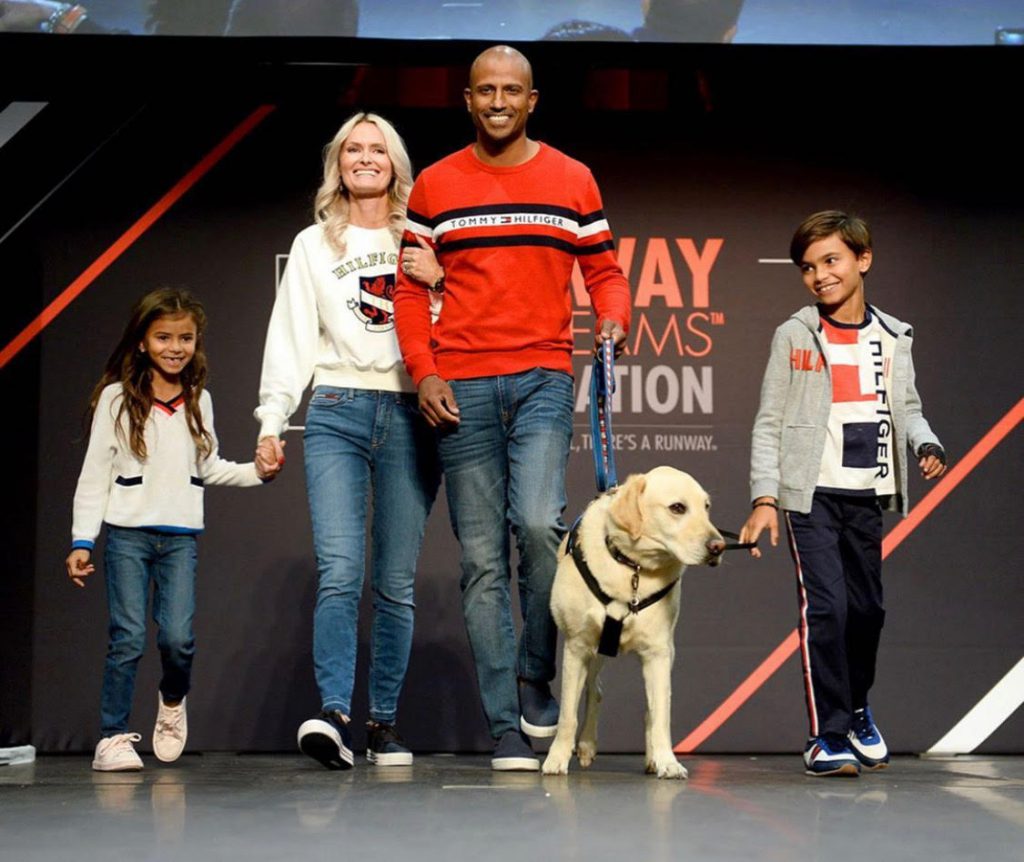 And so he was. Mindy Scheier, the founder of Runway of Dreams, asked Jai to come back and model at the 2017 event, which he did. She liked what she saw and signed him to her company, Gamut Management, which represents individuals who are differently abled.
 "Jai … lights up every room he is in, is incredibly photogenic and has an amazing personality. His talent and intelligence shine through immediately when you speak with him," Scheier said. "When I launched Gamut Talent Management … Jai was at the top of the list of rising stars I wanted to sign."
 Happily, Jai has found a stream of new opportunities. He has worn Tommy Hilfiger adaptive clothing on the runway, appeared in a photo shoot for the launch of Target's adaptive clothing line and traveled to Las Vegas for the launch of Zappos Adaptive.
 And what is adaptive clothing, you might ask. Basically, it's clothing that is easier for people with disabilities to put on.
 By way of example, Jai demonstrates with an Oxford-style shirt he's wearing. Although the buttons look like regular buttons, they are actually sewn on and don't go through buttonholes. Instead, they hide small magnets that click together easily and hold Jai's shirt closed. Buttons and buttonholes might present problems for someone with coordination issues, but the magnets are easy to manage.
 "You can be dressed in 10 minutes," he said. "For people with disabilities, if you don't have [adaptive clothing], it might take an hour or two hours to get dressed."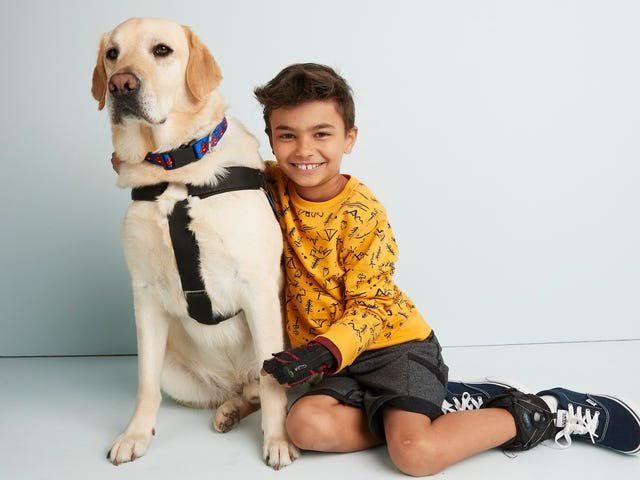 When he's not in New York or Las Vegas, Jai is a typical boy. He lives in Belmont Country Club with his mom and dad and his 6-year-old sister, Ivy. He attends Newton-Lee Elementary School and is obsessed with sports. He plays golf, basketball and tennis with his family. He'd like to play with other kids on local rec teams, but his balance issues make this difficult.
 When he's not playing actual sports himself, he's on his Xbox playing NBA 2K, managing his fantasy basketball team and practicing as a sports commentator. His dream job? 
 "NBA general manager," he shouts. And he's completely serious.
But a chance meeting with actor RJ Mitte may have sent Jai's career in a new direction. Mitte, who also has cerebral palsy, found fame playing the character Walter White Jr. (better known as "Flynn") on the hit TV show, "Breaking Bad."
 Inspired by this encounter, Jai traveled back to New York in September and auditioned for the part of Tiny Tim in a production of "A Christmas Carol" on Broadway.
 And darned if he didn't get the part — one of only two little boys cast for the role. The other child actor is Sebastian Ortiz, and the two will alternate performances.
 "The Broadway people called and said, 'Do you want the part?' and I said, 'Yes!'" Jai recalled. "It was crazy. I just couldn't believe it."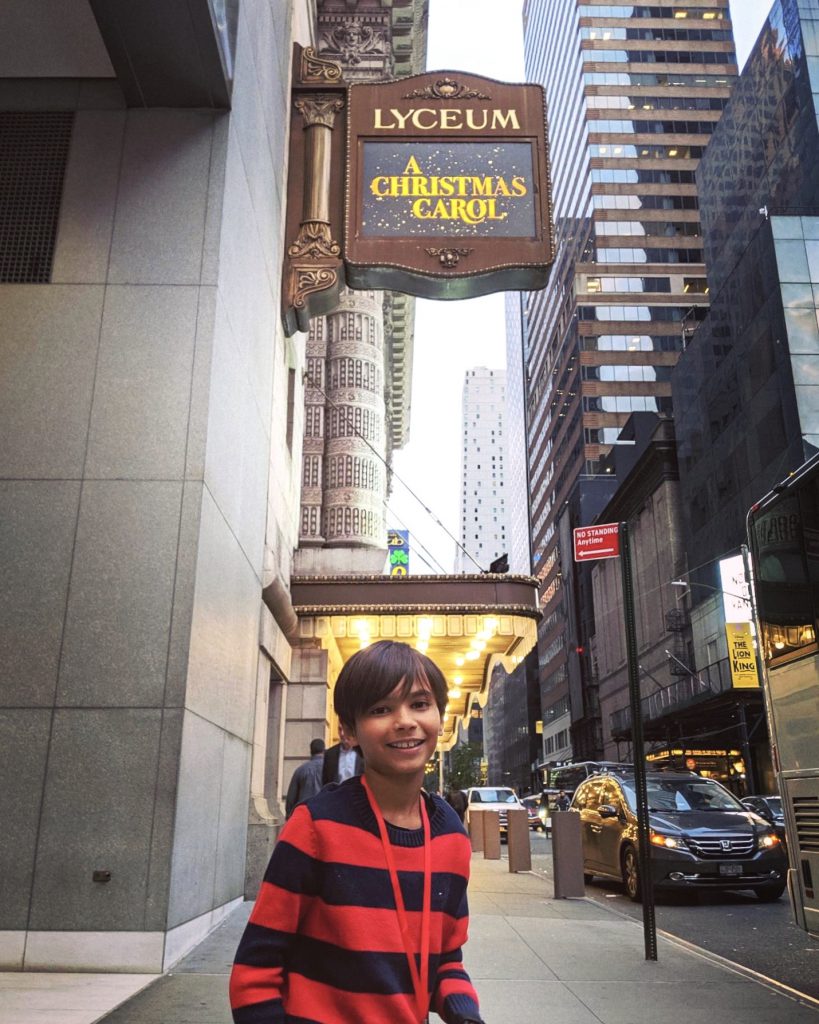 This fall, he has spent most of his time in the Big Apple, being home-schooled while in rehearsals for the show. At press time, "A Christmas Carol" was scheduled to open for previews on Nov. 7 at the Lyceum Theater and to officially run from Nov. 20 through Jan. 5.
Clearly, Jai doesn't let his cerebral palsy slow him down and the fact that he had never acted before didn't slow him down either. After all, two years ago he had never modeled before, and — as the world is learning — it turned out he was a "natural" at that.
(Image at top: Yanka Photography)