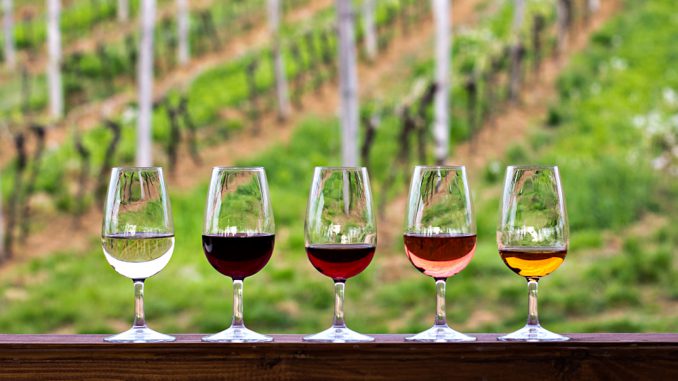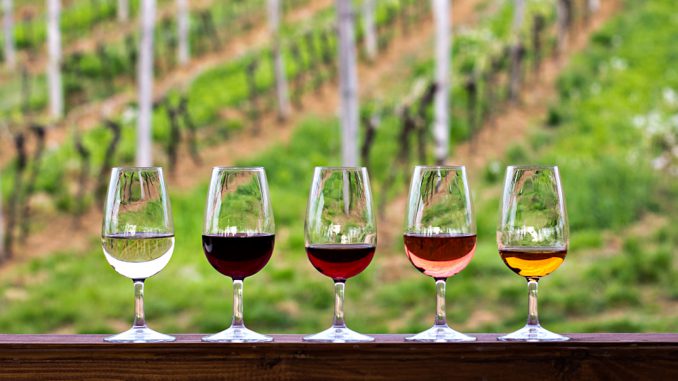 By Mark Luna, courtesy piedmontlifestyle.com
And just like that, 2019 is upon us. I have no doubt, and certainly plenty of hope, that it will be filled with just as many unexpected, great wine experiences as its predecessor.
Now, if you're like me, you're in absolute disbelief that not only has another year has come and gone, but we're nearly two full decades into the not-so-new millennium. Truth be told, this is my sixth new year that ends in the number 9, and the only real comfort that gives me is that the word nine rhymes with wine. I'll take what I can get.
Of course, no new year worth getting ready for starts without its long, thought out punch-list of resolutions, most of which were probably on last year's agenda, to motivate and excite us for at least half of the first month, until the post-holiday routines of our pre-holiday lives settle back into their rightful place, keeping us on the winding, yet focused road of just getting through the week. But this is where a new wine can truly make any day of the year seem like New Year's Day. And at the very least, trying a new wine keeps your curiosity alive and your senses on call, hopefully giving you that one-of-a-kind feeling that no matter what time of year it is, there's always a new beginning.
So, to kick off this new (and final) teenage year of the century, I've chosen some wines that are of old grapes, but perhaps brand new to the nascent wine lover. They're unique and untypical in both name and profile, simultaneously historical and hip in all the right ways.
Godello is a 19th century, white-wine grape that hails from the province of Galicia, in northwest Spain. Within Galicia is a small appellation called Valdeorras (Valley of Gold, in Latin), where godello shines brightest. Adding to its allure is the fact that beyond Galicia, one would be hard-pressed to find this varietal growing with any significance, minus a few tiny parcels in northern Portugal, where the grape is called gouveio. In Galacia, however, godello is a rock star…and it's going on tour.
If there's one bottle that epitomizes godello, it's Bodegas Avancia Godello 2016. Spanish wine importer/legend Jorge Ordonez was the first broker to introduce godello into the United States; and for many years, he was the only merchant offering a wine made from this outstanding grape. There are many other producers now, but no real rivals. A small estate, Bodegas Avancia is both organically and dry farmed, and the Godello 2016 reflects this completely. Handcrafted from a century old vineyard, with low-yielding vines that grow on a steep, arduous slope. Its color is a gorgeous feint gold, with floral and yellow fruit aromatics. One the palate, this wine envelops you with both marked acidity and roundness. There's some oak aging here, though the grape can be produced without it, giving you a richer, fuller mouthfeel. Still, Bodegas Godello 2016 is fresh, lively and very exciting to drink, either by itself or with an array of foods such as soft cheeses, assorted greens and virtually any seafood you want. A great winter white wine priced around $32, it's an experience you won't soon forget.
Last April, I wrote about a great Cabernet Sauvignon from the family owned and operated winery Kiona, in the Red Mountain AVA of Washington State. This month, we visit them again, but this time featuring another wine of theirs, made from one of the coolest varietals around, Lemberger.
Lemberger is a red-wine grape with origins in the Franconia region of today's Germany; in fact, on the global wine stage, it's most commonly referred to as Blaufränkisch, meaning "blue wine of Franconia." The more common name in American viticulture, lemberger, arose in Germany because during the 19th century, the wine was imported from Lemberg, a location in Lower Styria (now a part of Slovenia, then part of the Austro-Hungarian Empire). It's widely believed that the grape's history extends back to the middle ages, though first documentation of it was not until 1862.
Kiona Vineyards and Winery produced the first commercial bottling of lemberger in the United States, in 1980. Thirty-nine years later, their Kiona Estate Red Mountain Lemberger 2016 is the consummate example of a great winery giving a truly unique varietal not only a chance to succeed, but a place to call home. The original plot of lemberger was a mere 1.8 acres. Today, it stands at 13.1 acres, a testament to the Kiona's commitment and lemberger's will.
A 'typical' lemberger doesn't really exist, as it can be produced in two very different styles: the first, a cooler climate, Pinot Noir-esque wine, lighter and more finessed in style and approach; and second, a strong, full-bodied wine that can drink like a California big zinfandel. What's common to both is a bluish-red color and a subtle spicy characteristic, both aromatically and on the palate. Kiona Estate Lemberger 2016 is indeed the latter style, as the Red Mountain heat doesn't hold back. As a result, all the markings are there for a strong red wine, with dark fruit flavors such as black cherry, blackberry and red currant splashing all over the place, and that unmistakable note of spice. It's not overtly tannic, but can be an age-worthy wine, though you'll want to drink it now…besides, doesn't the new year almost require it? Priced at a ridiculous $15, give or take, it's also a steal.
For quite a long time, my favorite wines have been – and still are – from Piemonte, Italy. Gorgeous grapes from timeless, stunning villages are what these wines are all about; and with ancient varietal names such as nebbiolo, barbera and dolcetto for red wine, and arneis, cortese and erbaluce for whites, you can virtually taste the history in every sip.
One such grape of Piemontese uniqueness is brachetto, a red wine varietal whose home is in the village of Acqui Terme. Brachetto tends to produce light bodied, highly aromatic wines with distinctive notes of strawberries, raspberries and roses. In the DOCG region of Brachetto d'Acqui, the grape is used to produce a slightly sweet sparkling wine, akin to Lambrusco, and is sometimes referred to as the red Moscato d'Asti, one of Italy's greatest dessert wines. My bottle of choice is Marenco Pineto Brachetto d'Acqui 2017.
Since 1896, the Marenco family has been making beautiful, terroir driven wines. Giuseppe Marenco brought a modern approach to Marenco's winemaking in the 1950s, expanding both their grape growing and wine producing efforts. Today, Giuseppe's three daughters run the family business, presiding over 160 acres of vineyards, carrying on the family tradition and their father's dream.
Marenco Pineto Brachetto d'Acqui 2017 is a beautiful wine. It greets you with a light ruby color, somewhere between a red and rosé wine, and then surrounds your senses with candied red fruits and hints of orange peel. The effervescence is soft and foamy, as the fruit flavors ride a creamy mousse. It's a very balanced, low-alcohol wine that can be thoroughly enjoyed before and after dinner. It's perfect in its simplicity, but completely true to itself. It's also as delicious as it gets. Priced around $20, it's an excellent choice for the brand-new year.
Check your local wine stores, not grocery stores, for the wines presented here; you can also reach me at info@winespique.com with any questions. Happy New Year and Happy Vino'ing!