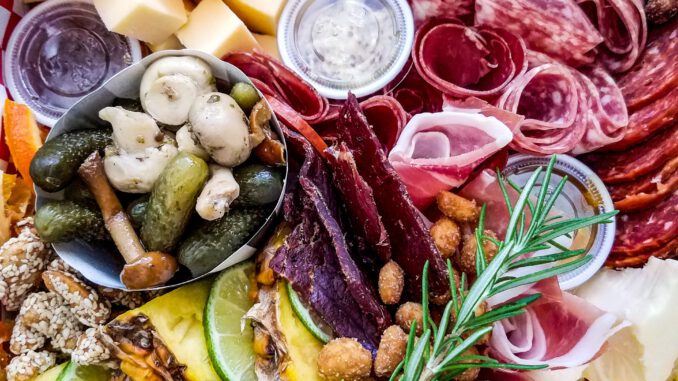 BEAUTIFUL BOARDS
By Chris Wadsworth
Regina Alvir is the type of guest you want to invite to a potluck. The shareable dish she's likely to bring will blow everyone's minds. That's because Alvir is the owner of The Cornichon, a local purveyor of fine cheese and charcuterie boxes and boards. In her first year in business, she's already become the talk of Ashburn.
"I didn't think the business was going to take off," Alvir said. But she got lots of good advice and guidance from her friend, Renee Ventrice of Cork & Keg Tours. The two developed her social media pages, and her eye-catching images of gorgeous cheeses and savory meats quickly caught on. Originally based in Sterling, she now operates out of kitchen space at Ashburn's Famous Toastery in Loudoun Station.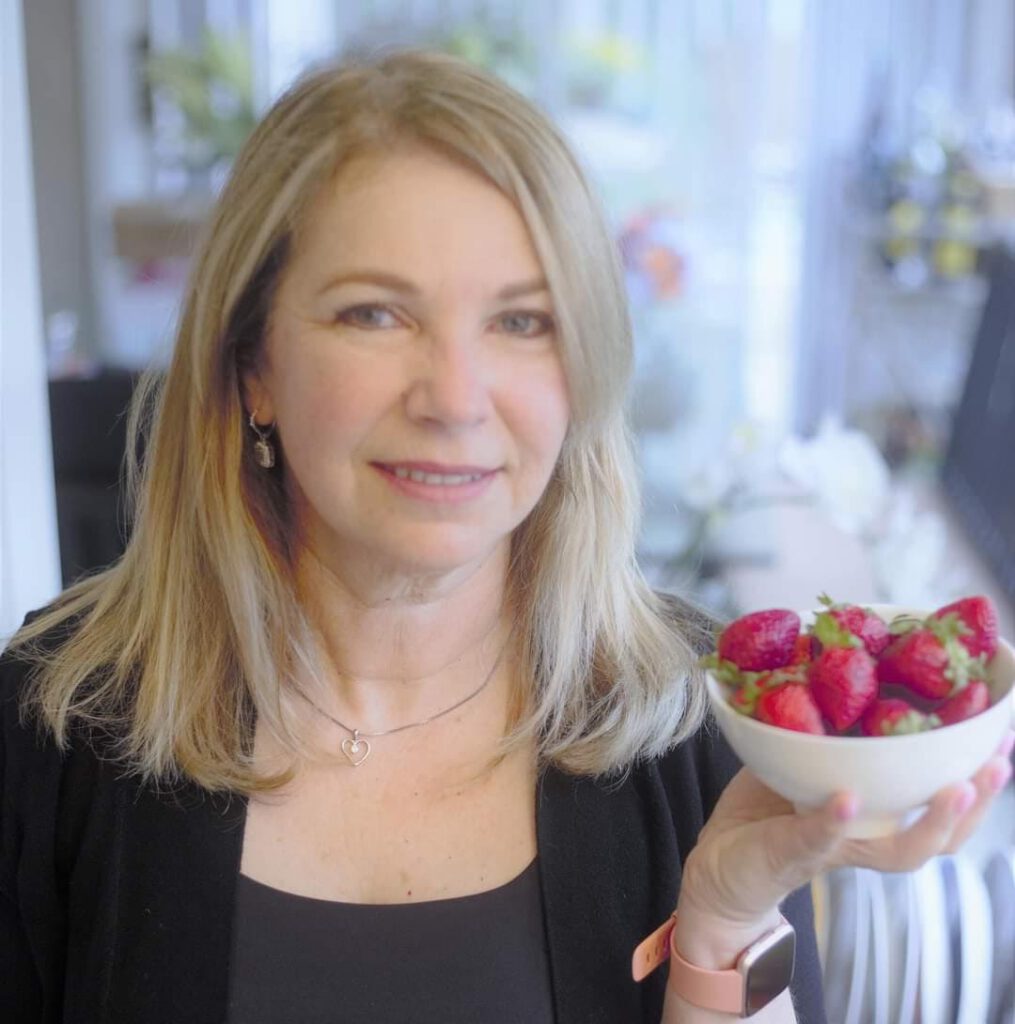 Ashburn Magazine talked with the married mother of two grown kids about her business (which is named for a tiny pickle that pairs well with meats and cheeses) and how The Cornichon has grown since launching in early 2020.
Ashburn Magazine: How did The Cornichon get started? Where did the idea come from?
Regina Alvir: "I always really liked cheese and cured meats. My home state in Brazil has a huge Italian population, and I remember having coppa [a type of salami] and I thought it was such an exquisite thing. When I was doing catering … this lady in DC requested that I assemble a whole table of cheeses and meats. It was a grazing table. It looked so inviting and people could nibble on whatever they liked. And I was hooked."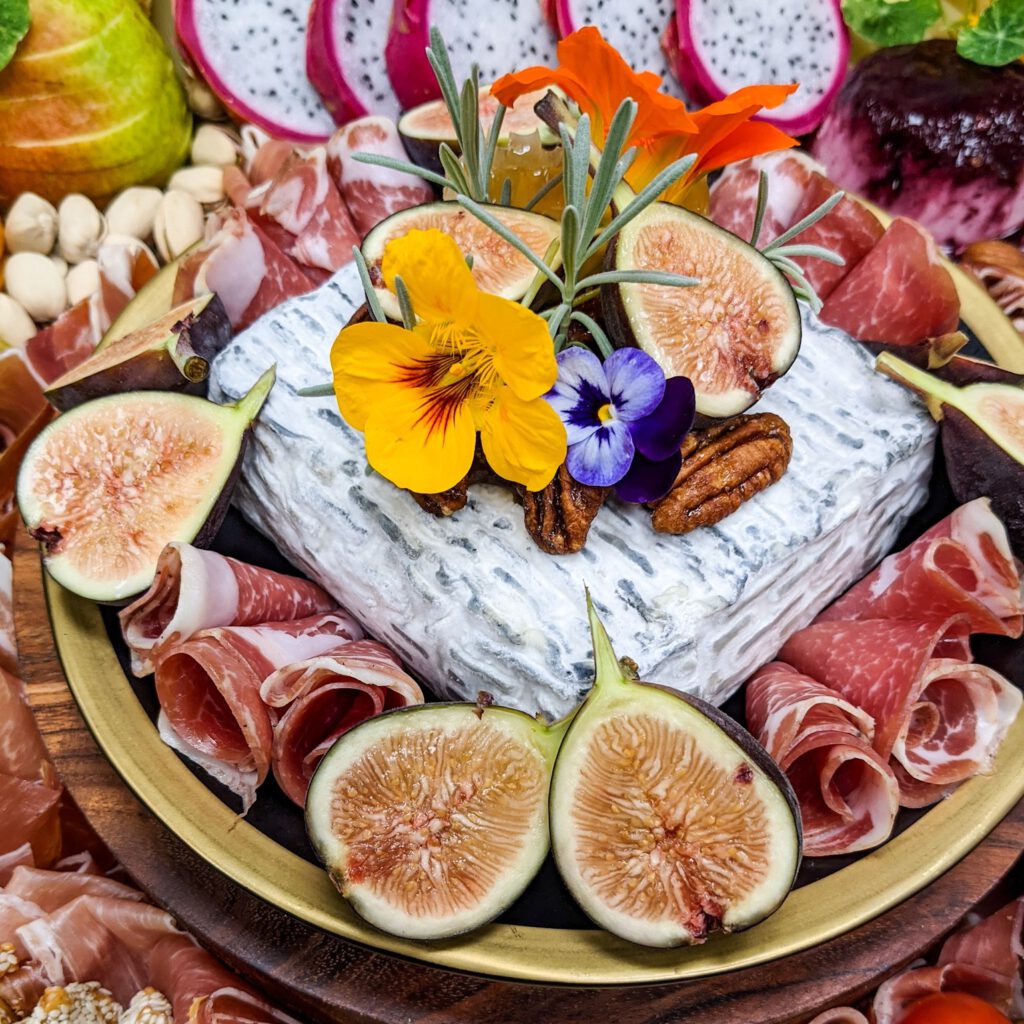 Q: Who are your typical clients? Who is buying gourmet cheese boards?
A: "I have business people that use them for gifts as client appreciation — real estate agents, insurance agents. I also do events. I just did a huge event for the Land Trust of Virginia out in Middleburg. People that are going to wineries will call me up and get a little order going. I have a wine-tasting box with samples of cheeses that will pair with wines."
Q: Your boards are often so beautifully composed, they look like a work of art. Like you shouldn't touch them.
A: "Some people do say that, but please — touch it. It's supposed to be eaten. I used to be a gardener and was interested in landscape design, and I use some of the same principles for a board. It's like my own little portable garden."
Q: What are some of your favorite go-to ingredients for a cheese and charcuterie board?
A: "I used to use serrano ham, but I switched to speck. It's kind of a smoked prosciutto and it's nice to fold. The appearance is so important. My boards are about all the senses — the taste,  the visual, the sense of smell. I always add herbs and flowers to a board. I've started using Saucisson d'Alsace because it's delicious. For cheeses, everybody knows I like Harbison — it's wrapped in the spruce tree cambium, basically tree bark. I'm also very fond of Rocket's Robiola from Boxcarr in North Carolina. Both of these have a bloomy rind, so they are soft like a brie, but they each hold their own and are not alike."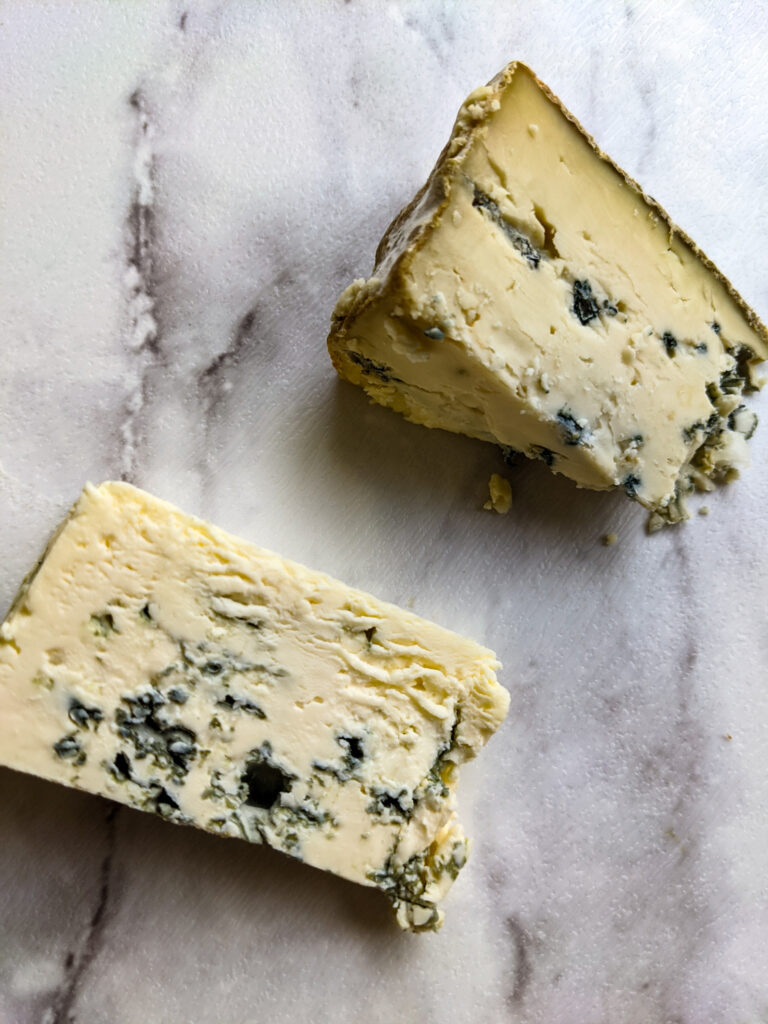 Q: It seems there is a trend towards using more unique and exotic items on boards. Gone are the days of just brie and grapes.
A: "Most of these boards are grazing boards — and with grazing boards, you can use just about anything. What I try to do on my boards is always have a couple of familiar things and a couple of daring things. People are careful. They go with what is familiar. So they start eating the familiar cheeses, but after the second glass of wine, they start going to the more daring parts."
Q: Where do you source your items?
A: "I put a lot of emphasis on the quality of the items I buy. I understand my items are rather pricey compared to some of the others that are out there, but that's because of the quality.
I try to purchase directly from the creameries, but I also use wholesalers, and I use local stores too. I do a lot of legwork. The variety you see on a board is the result of me walking around — going to three, four, five, even six stores."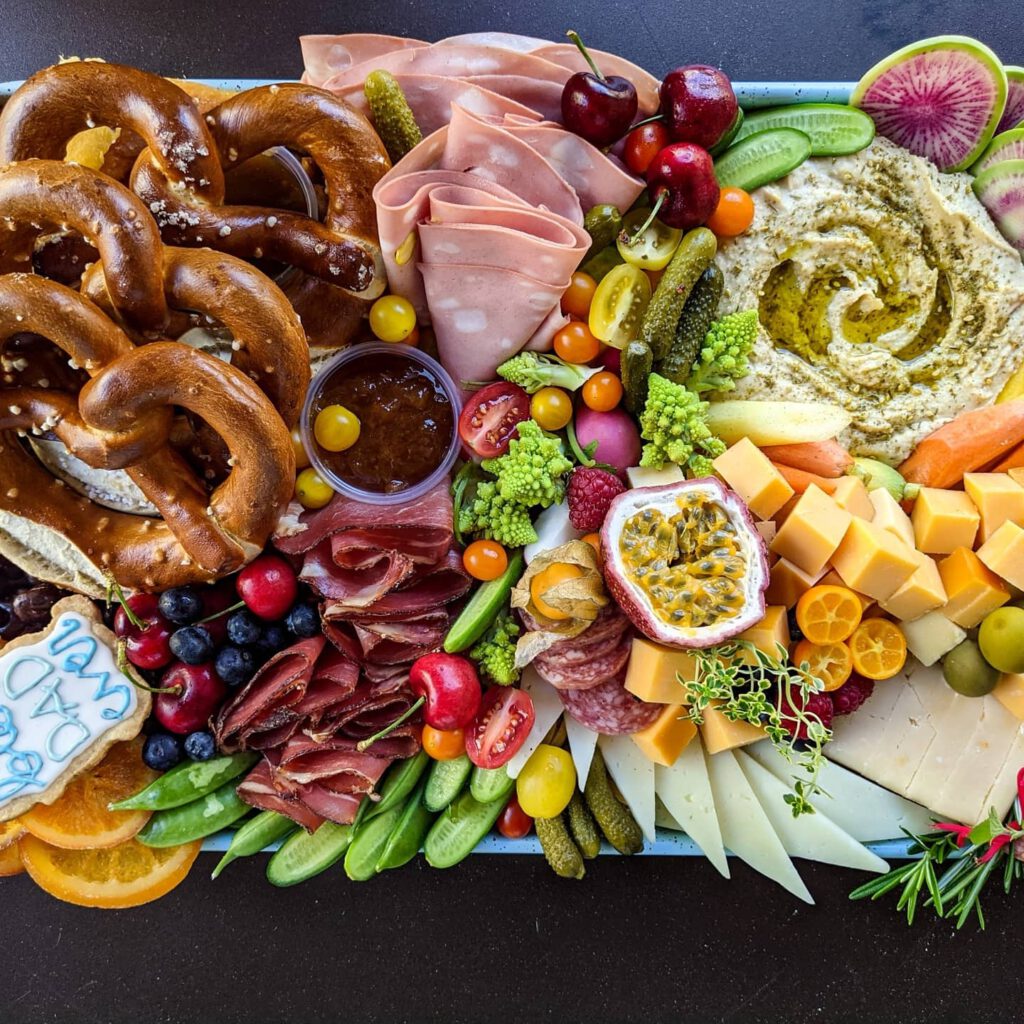 Q: What would you tell a beginner trying to curate his or her own board?
A: "I would say keep it simple. Get something you really like on it. If I were going to make my own board for the first time, I would always start with three of something. That's my magic number. I do things by odd numbers. I would put something familiar and something adventurous and play with color."
Q: What does the future hold for The Cornichon?
A: "I always keep an open mind. I would love to grow. I would love to have a brick-and-mortar store. Maybe one day, but right now I'm just trying to expand my clientele and just get really good at what I'm doing."