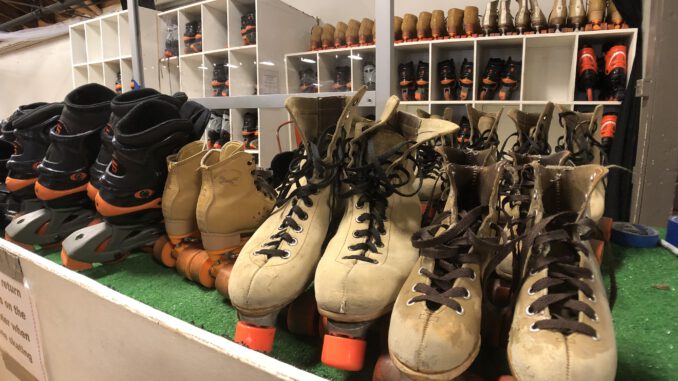 SKATING THROUGH TIME
By Jim Lenahan
More than a century ago, this building could hold some 3,000 people, packed together in stadium-style seating, an exceptionally large structure for its time. The masses would arrive in Purcellville, many by train, from Washington and other areas and gather to hear speakers talk about the ills of alcohol in the run-up to Prohibition.
But walk into Bush Tabernacle today, and you're likely to hear pop music by Katy Perry or Lil Nas X over the sound system while kids and their parents skate around the hardwood floor under colorful lights and the exposed gabled roof. A half-hour drive from Ashburn, this octagonal building is one of our area's more curious landmarks, hearkening back to two different bygone eras while holding current appeal as the only roller rink in Loudoun County.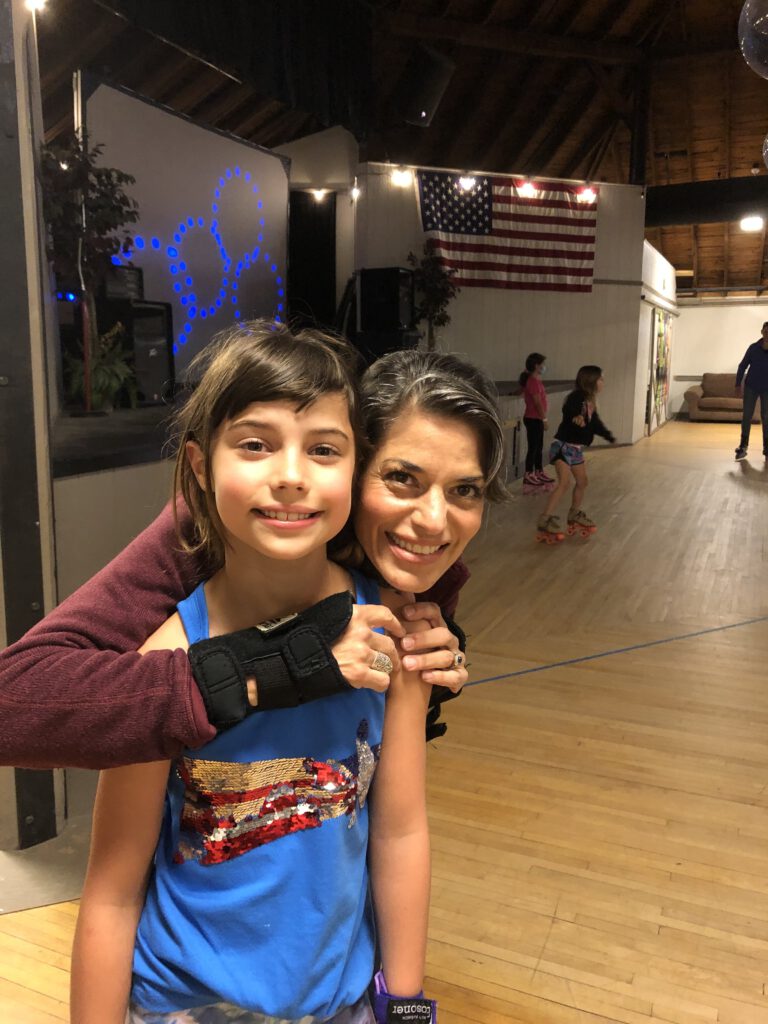 "I came to a kid's birthday party here years ago, and I remember thinking that this place is really cool," said Juliana Spaven, an Ashburn resident who enjoyed a recent "girls' day out" at Bush Tabernacle with a neighbor friend and their two 8-year-old daughters. "When we got here and I started skating, my mood was just … ." Spaven searched for a word. "I have a perma-smile right now."
Few people who visit Bush Tabernacle these days care much about its origins in piety and political activism. Built in 1903 as a sort of arena, it then housed "bush meetings," or religious gatherings in the woods that had been taking place since the late 1800s. The tabernacle was never connected to a single church or denomination. Rallies around the growing temperance movement of the early 20th century were the main draw.
Later, as Prohibition came and went, the building transformed into a community gathering spot. Walls were eventually constructed and a wood floor installed. It hosted church services but also events, including dances, wrestling matches, 4-H fairs, dog shows, beauty pageants and concerts. A young country singer from nearby Winchester performed there — she would go on to become superstar Patsy Cline. Until 1962's opening of Dulles International Airport, Bush Tabernacle was the largest building in Loudoun County.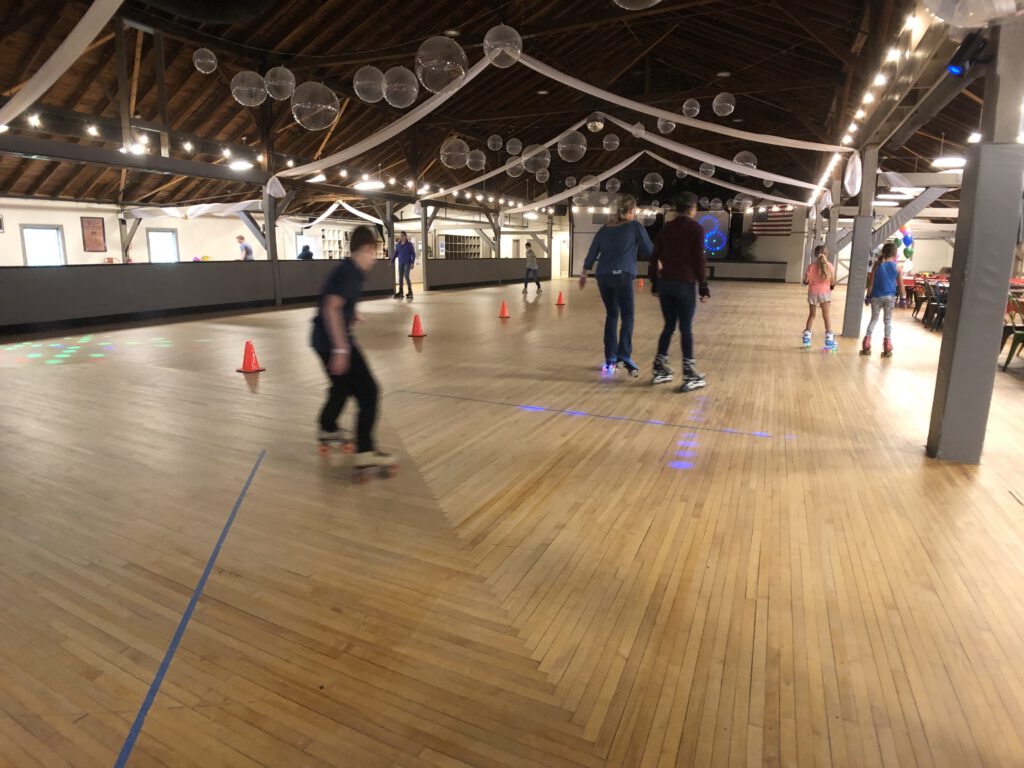 The roller rink got its start in 1947, after the Purcellville Volunteer Fire Department bought Bush Tabernacle for use as a teen center.
"Give the kids in town something to do, to stop their delinquent behavior," said Philip Message, who now runs the building's nonprofit operations (the city owns the building), including a weekly teen night. "Parents use that as a bargaining tool with their kids. If you don't do X, Y and Z, you're not going to the teen center this Friday night."
The building often hosts other events and can be rented for private parties. But roller skating is the main attraction. Bush Tabernacle hosts about 400 skating birthday parties a year, in addition to regular open skates, which draw thousands more (in non-pandemic times).
Only about 1,500 roller rinks exist in the United States today, down from a peak of about 4,000, said Alan Bacon, spokesman for the Roller Skating Association International trade group. The two most popular periods for roller skating in America were the postwar recreation boom of the 1940s and '50s and the disco-era '70s. But Bacon said interest in roller skating has been climbing in the past year. The pandemic forced people toward relatively isolated outdoor activities, but since social-distancing restrictions have ended, "those skaters are now coming indoors."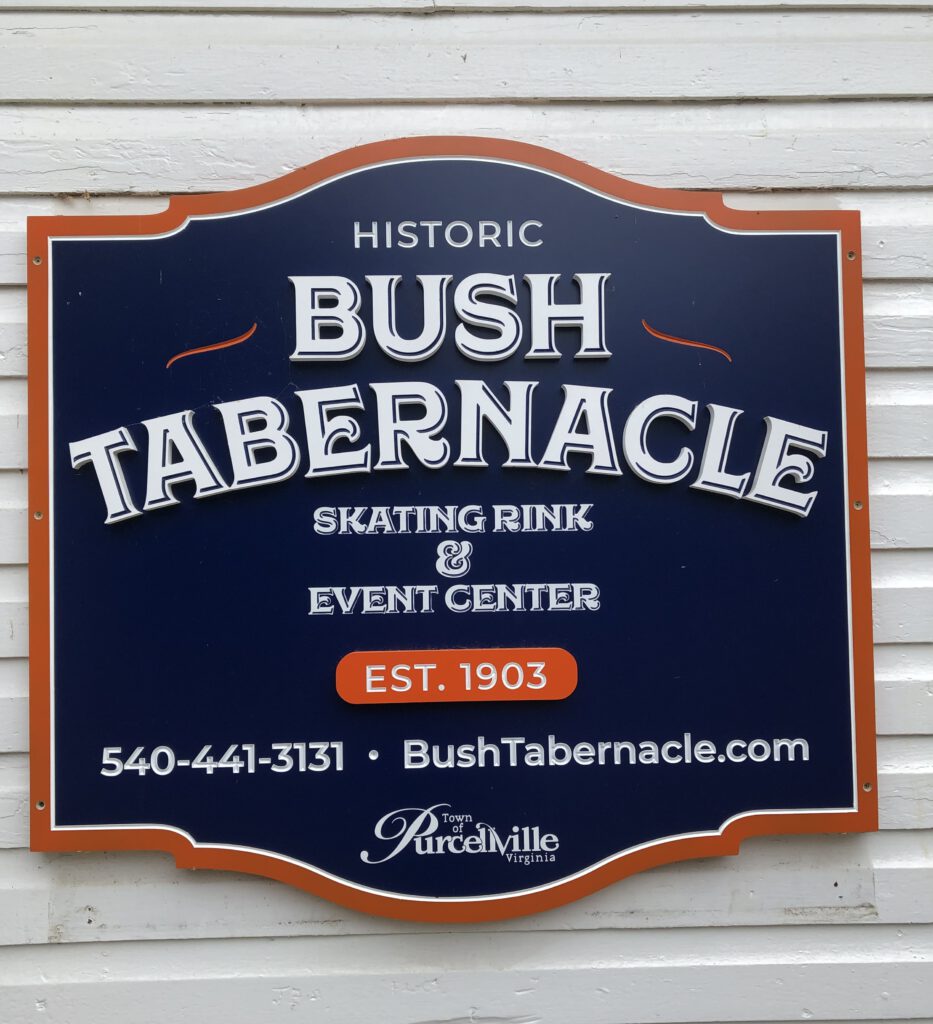 To some skaters, the appeal of Bush Tabernacle is that it has stood the test of time.
"This used to be the hangout spot when I was a kid. I grew up here. My mom used to skate here too," said Matt Schilling of Lovettsville, who made the trip for a recent skate with his wife, Shiva, and their children. He also was able to reflect on memories, not just of skating but also attending "battle of the bands" events and dancing with his first girlfriend. "I can't tell you the emotions."
But Bush Tabernacle almost didn't make it this far. In 2009, it had to undergo structural renovations, a $1.3 million project that shut its doors for more than a year. Around that time, Message's group took over the operations. He had been helping with the Friday teen night events for about five years, but then formed a nonprofit when the city put out a call for a full-time operator. He gladly left behind his IT job and daily commute to Washington.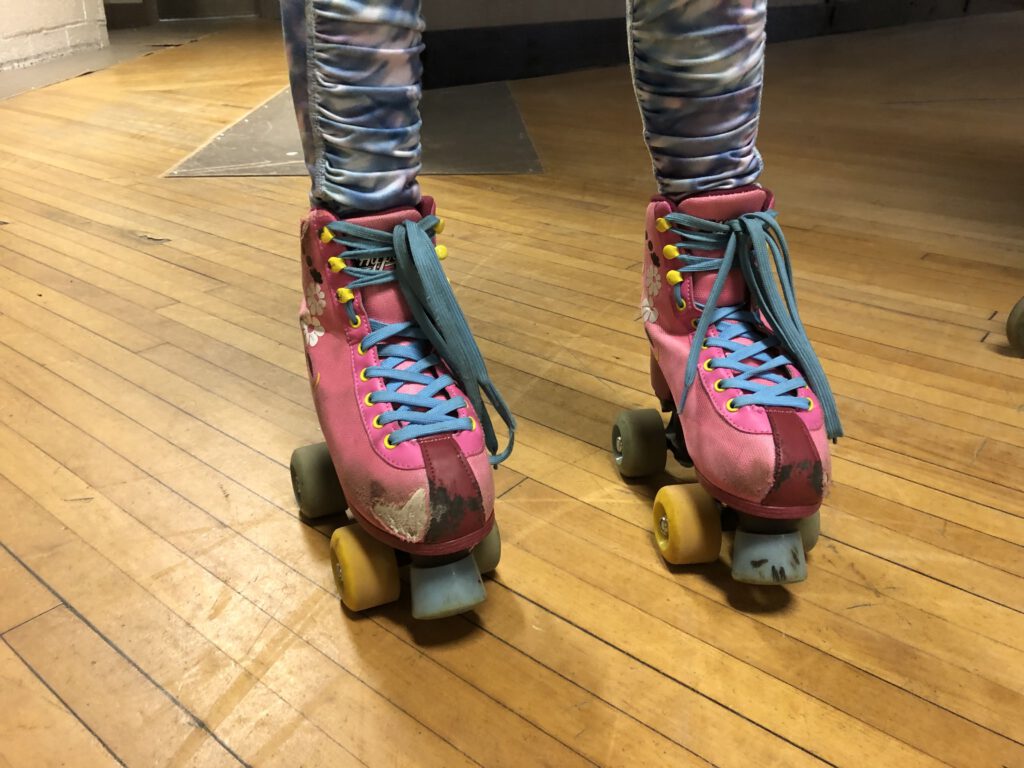 "I had to make a decision: Do I want to be here every day of my life? I saw the progress [of the renovations], and I said, 'Yeah, I can do that,'" said Message, now 61. "I quit the IT business, and I was senior management. They figured I was going to the competition. I said, 'Nope, I'm going home.'"
Although Message developed a love affair with the rink, he doesn't skate himself. Once a Washington news program came to shoot a feature story on Bush Tabernacle and wanted to conduct an interview on the rink, for good visuals. A somewhat embarrassed Message resorted to using a rolling support, the type young beginners hang onto, to steady himself around the floor.
The renovations and reopening also led to new interest in preservation. In 2010, Bush Tabernacle was added to the National Registry of Historic Places and designated a Virginia Historic Landmark.
"The building has been a hub of social activity in Purcellville for nearly 120 years," said Maral S. Kalbian, an architectural historian who contributed to the application for historic status. "To visit the site today is to step back in time to another era. Who wouldn't want that opportunity!?"
Jim Lenahan is a veteran journalist who lives in Ashburn Farm. He also co-hosts a daily music podcast called "Rockin' the Suburbs."
IF YOU GO
What: Bush Tabernacle Roller Rink
Where: 250 South Nursery Avenue, Purcellville
When: 11 a.m. to 7 p.m. daily, with occasional exceptions — call to confirm
Cost: $6 per skater, includes skate rental. No cost for non-skaters.
Contact: 540-441-3131
More info: www.bushtabernacle.com