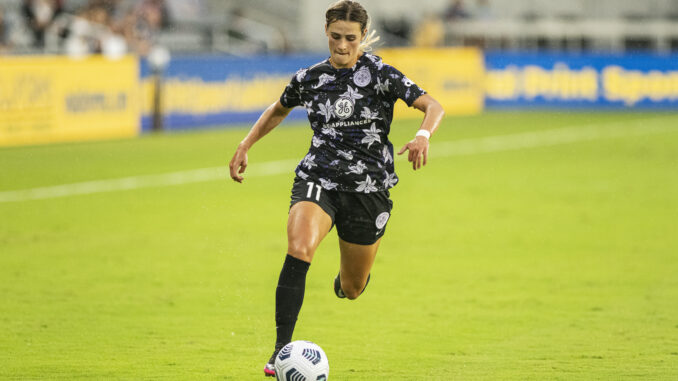 THE FANTASTIC MISS FOX
By Jim Lenahan
Leslie Fox still remembers that time when another mom made a snarky comment about her daughter. Parents don't forget such things. It was at a youth soccer camp – well, not just any camp, but the Olympic Development Program. Even at 11 or 12 years old, Emily Fox was being eyed as world-class material. Parents were watching the action on the field when one piped up.
"It was just an offered statement. It wasn't even that we were in a conversation," Leslie said. "It was just kind of out of the blue."
That unsolicited opinion: "Well, Emily's Virginia good."
Virginia good. What does that even mean? The woman went on to say that local competition was one thing for young Emily, but "we'll see how good she is outside Virginia."
We've now seen it.
In last year's player draft for the National Women's Soccer League, the first name called was … Emily Fox of Ashburn, Virginia.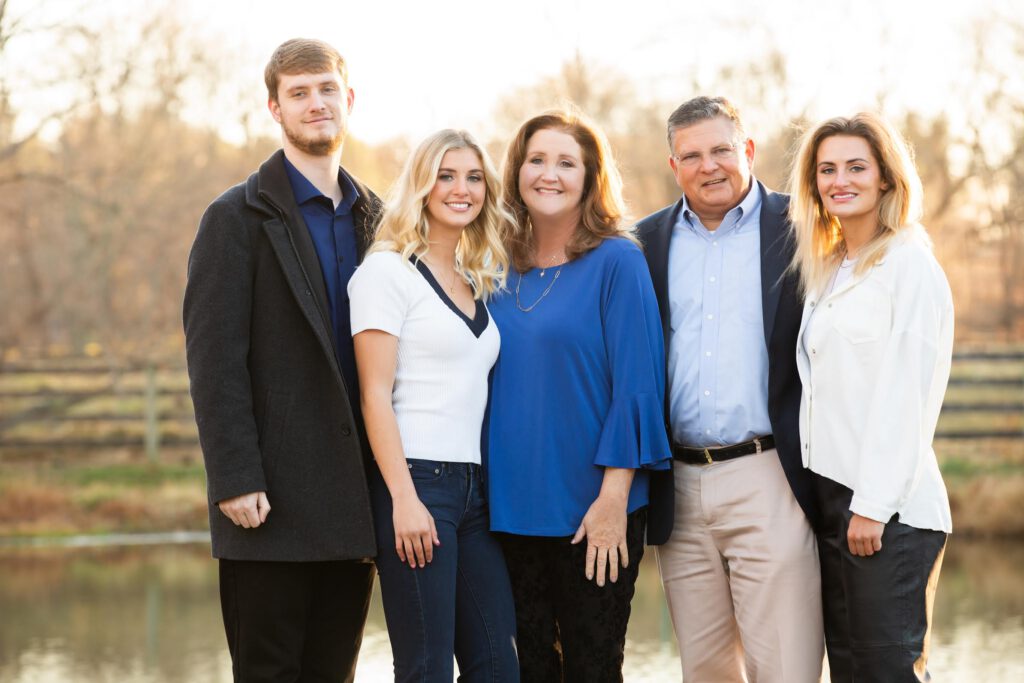 This followed Fox's standout collegiate career at the powerhouse University of North Carolina and eight appearances with the U.S. women's national team for international competitions heading into this year (although not the Olympics or World Cup – yet – but we'll get to that). 
In January, Fox was invited to participate in another national team training camp and made the roster for the SheBelieves Cup, a four-team international tournament held in late February in California and Texas. She was one of five players to start in all three matches as the U.S. tied 0-0 with Czech Republic, then routed New Zealand and Iceland, 5-0 each. Meanwhile, she has been living in Kentucky and training for her upcoming second season with her pro team, Racing Louisville. 
Her selection at the top of the 2021 draft was historic. Because Racing Louisville is an expansion team of the growing NWSL, Emily will forever be known as the first player picked for that franchise. In her first season, Emily led the NWSL in interceptions with 115 and finished second in voting for Rookie of the Year to Trinity Rodman of the Washington Spirit.
So yeah, Virginia good is more than good enough.
THE PRESENT 
Reached by phone at her Louisville apartment, Emily reflected on her first year in the NWSL. This is her job now, playing soccer. No more juggling academics and athletics. No more tutors and virtual classes while away from school. She had done that for years, not only at UNC, but also going back to Stone Bridge High School, where her travel soccer team commitments took her away from school often. 
Now 23, Emily can focus all her energy – her considerable energy, from the way others talk about her – on the sport she loves.
"It is fun being a pro," she said. "It's hard to explain sometimes because I think on paper it's like, 'Wow, like, you only work like 8 to 2 or 8 to 3 every day.' But I feel like it's a 24-hour job. Your sleeping, your eating, what you're doing off the field — it all does affect what you're doing on the field. And so, I feel like last year, I learned a lot about how to be a pro and how to manage myself so that I can have a long career and I can stay healthy, and all those things."
"But I will say: I love it. It's great."
There's not a whole lot else that Emily will say. Despite more than a decade of experience as an "elite athlete," she is still young, with a laser focus on what she needs to do today to make the next step in her career and with a belief that that next step will lead to the one after that and the one after that. 
Ask her to reflect on her achievements so far or to gaze upon her potential for future national and international stardom, and you get a lot of comments like "I have an opportunity to prove myself" and "I have to earn every bit." But to the people who know her, this is not some rehearsed athlete patter. This is just Emily. Driven and reserved. 
Ask her coach from her former travel team, FC Virginia: "She's very quiet. She's not the most outgoing person," Terry Foley said. "But sometimes, that's a good thing because she's very humble."
Ask her friend and former FC Virginia teammate: "Two things stick out," said Meaghan Nally, now a defender with the NWSL's Portland Thorns. "Definitely, her work ethic. Like people talk about work ethic, but hers is evident every single day. She was there to get the most out of training and was 110% focused the entire time. And then the second thing is her humility. You know, she was already going into [national team] camps and everything, but like she never talked about it. Never got too big for her britches at all." 
Ask her mother: "Emily is pretty introverted and she's pretty private. She's very humble, and her play kind of speaks for itself. She's not one for a lot of attention."
Nally and Fox text each other from time to time, and when Louisville and Portland play each other, they'll find time to go out for coffee (an Emily passion — her favorite is an iced oat milk latte).
"Once she opens up, she's fun," Nally said.  
But on the field is a different matter. Nally remembers showing up early for FC Virginia training. "Usually, when you come early to practice, you catch up on your day and everything," Nally said. Emily preferred to get right to work on a drill. "She was just completely locked in. We did it in pretty much silence."
Foley also saw that Emily work ethic. "I can tell you every time she went to a national camp, she would train on her own with me outside of team training. She would then go to another trainer and train, and then she would go to a fitness trainer and train," he said. "And I think that, you know, that's just an inner desire that she has. She's got a tremendous inner drive." 
All of this translates to "confidence" to the expert eye. Former U.S. national team player Aly Wagner (who has played in two World Cups and two Olympics) has watched Emily's play as a broadcaster for CBS and Fox Sports. What struck her most is how comfortable Emily is on the pitch, important to her position as a defender.
"You almost don't even appreciate the subtlety and the calmness with which she can play out of pressure and beat that first line." (OK, a little bit of tactical soccer talk there. Translated for the layman: that's good.) 
THE PAST 
So where did this drive come from? Emily Fox started in standard local youth soccer in kindergarten, just like seemingly every kid in Ashburn. It's an ideal sport for the little ones with boundless energy – have them chase a ball around a field for an hour. What everyone noticed about Fox early on, though – this kid was fast. That might be enough for most, to have that raw athletic ability, to instantly be seen as better than the other kids in games. But as Fox got a little bit older, she saw it a different way.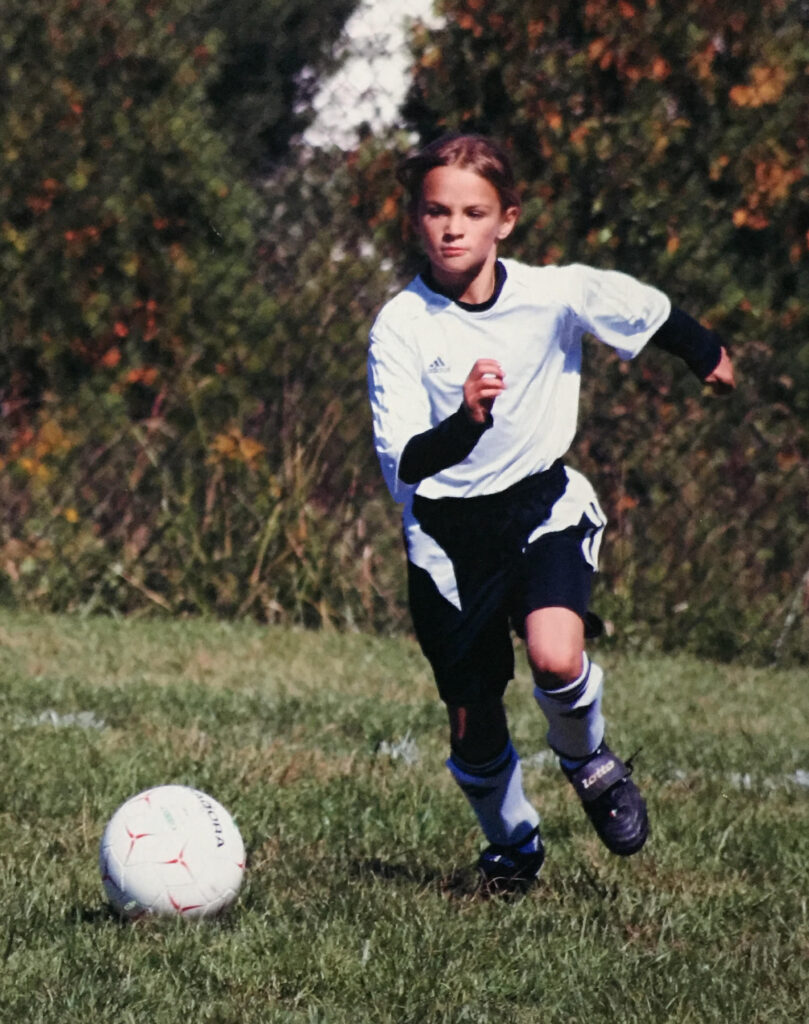 "What do they think, I'm just fast? And I'm not good?" That's what Leslie Fox remembers her daughter saying. "It really used to make her mad. People would say, 'Well, you're just fast.' I think that really kind of started up her fire."
Fox focused on her technical soccer skills, to prove that she was more than God-given talent. Although that was apparent in the myriad other sports in which she also excelled – gymnastics, basketball, running, swimming, even football at recess with the schoolyard boys. By the time she was in seventh grade, she had to pick one. She was good enough to get involved in elite development programs, but that required a large time commitment. And so, soccer became her obsession.
Foley remembers a young Fox, 13 or 14 years old, telling him her goals –  to play for a top college soccer program, to play in the U-20 (under 20) World Cup, to play for the women's national team. This was not a surprise to Foley. "Working with youth players for a number of years, everyone has lofty goals." But this also was not much of a surprise to Foley: "She achieved all of them."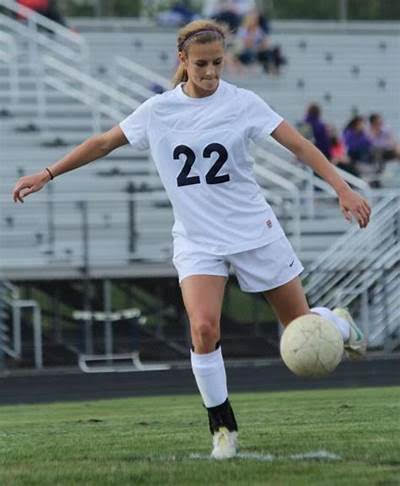 Although Fox was a star player at Stone Bridge High School, she played for the school team only one season – her freshman year, when she played varsity and the team went to the state title game. After that, her time was consumed by her travel club team and national camps and international tournaments. Her play took her across the country and around the world, to France, Italy and even Papua New Guinea. 
"She sacrificed a lot," Leslie said, about those high school years. The Foxes –  Leslie, a school librarian, her husband, Alex, a computer engineer, and their three children – lived close enough for Emily to walk to Stone Bridge, and yet she was often elsewhere. She kept up with her studies by taking online courses and summer school and she graduated one semester early so that she could start training at UNC as soon as possible. Mom made sure to fly her back to Ashburn that spring for prom, though, "because you should go to your senior prom." 
When the covid pandemic struck, Fox spent her first extended period of time at home in years. The Foxes set up training equipment in the basement and a "soccer wall" in the garage.
She doesn't get many opportunities to visit Ashburn now, too busy with pro and national team duties, but when she does, she mostly stays at home, decompressing. 
"She loves to read. She loves to paint," Leslie said – and playing with her dog, Harley, a rambunctious brown Vizsla mix. 
In Louisville, she mostly hangs out with teammates. They go out for coffee – the baristas know Fox's name, and she theirs – and play a lot of cards. "Every time I come back to Louisville, there's like a new card game," Fox said. "I don't even remember the names. I just hear the rules and then we start playing." 
THE FUTURE 
The next World Cup is in 2023 in Australia and New Zealand. Qualifying matches will begin in Mexico in July. Will Emily Fox of Ashburn be on that World Cup roster? 
Ask her former FC Virginia coach: "I hope so," Foley said. "She just missed out on the last one, so I would assume so. She seems to be getting an extended run on the [national] team right now." 
Ask her friend: "I sure hope so," Nally said. "I mean, her work ethic and humility will take her very far." 
Ask the sports commentator: "Yeah," Wagner said. "Outside back is definitely a position that the United States is in need of depth. So big opportunity, big upside for her there. And she's got the talent as long as she continues to develop and progress." 
Ask her mom: "She won't even let us talk about that," said Leslie Fox. "She is just like, 'I just have to make this next camp,' like 'I have to keep working hard; I have to do more; I have to prove myself,' and things like that."
Ask Fox: "It's definitely a goal of mine, but I know that I have to work for it, and I have to earn every bit just because of how good the team is and how competitive every position is." 
But she still thinks about it, right? "Yes, I do think about it," Emily said. "I do picture it."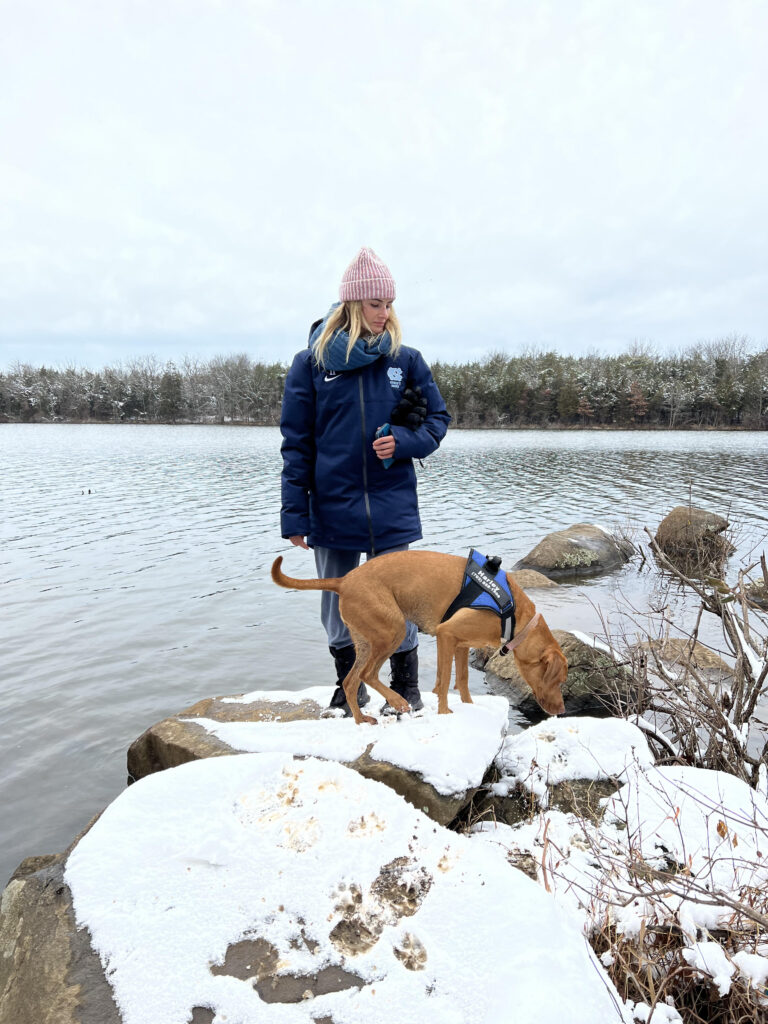 Remember that snarky comment about Emily being Virginia good? Turns out maybe that wasn't such a bad thing after all. 
"At first I was like, 'Wow, that's really mean,'" Leslie Fox said. "But I have never forgotten it because it really was a good statement. I mean, you have to go and do these things. Luckily, Emily was able to have these opportunities to prove herself in a national way, or in a not Virginia way." 
Star collegian. National team player. No. 1 draft pick. Virginia good? Virginia great. 
Jim Lenahan is a long-time journalist who lives in Ashburn Farm. He has also written for USA Today, USA Weekend, AARP, and the Louisville Courier-Journal.
(Photo at top: Courtesy Connor Cunningham)