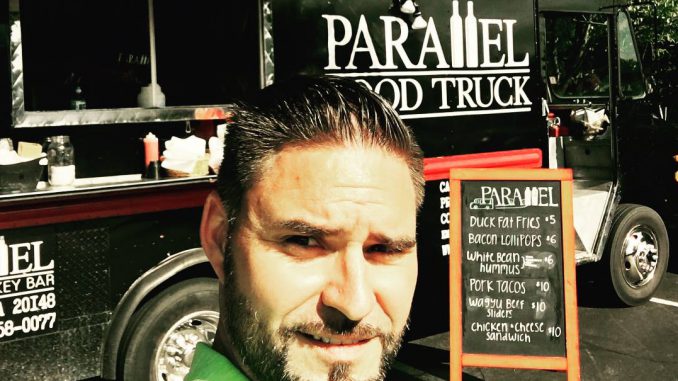 By Chris Wadsworth
Chances are you know Jason Bursey because according to urban legend, everyone in Ashburn knows Jason. He owns the popular Parallel Wine & Whiskey Bar, which is celebrating 10 years in the Broadlands this May, and people regularly drop his name and mention he's a "friend" in casual conversation.
At 44, the married father of four has found success in a famously tough industry — and made lots of friends along the way. Ashburn Magazine sat down with Bursey for a free-wheeling interview. Here are excerpts of our conversation.
ASHBURN MAGAZINE: PARALLEL HAS BEEN ONE OF THE MOST POPULAR RESTAURANT AND BAR ESTABLISHMENTS IN ASHBURN FOR ALMOST 10 YEARS NOW. WHY DO YOU THINK IT'S BEEN SO SUCCESSFUL?
Jason Bursey: "For me, everything is built on the back of hard work. I do not sleep for even an hour without thinking about what I can do better tomorrow. I can look at most of the restaurants that have come and gone around me, and they have an attitude that if you build it, they will come. And I think the exact opposite is true. Failure is not an option.  If that means 18, 19, 20 hours a day, then that's what it means. If that means not having managers because you can't afford them, that's what it means. If it means not being able to take a day off or a week off or any time off, then that's what it means. That's what makes a small business successful."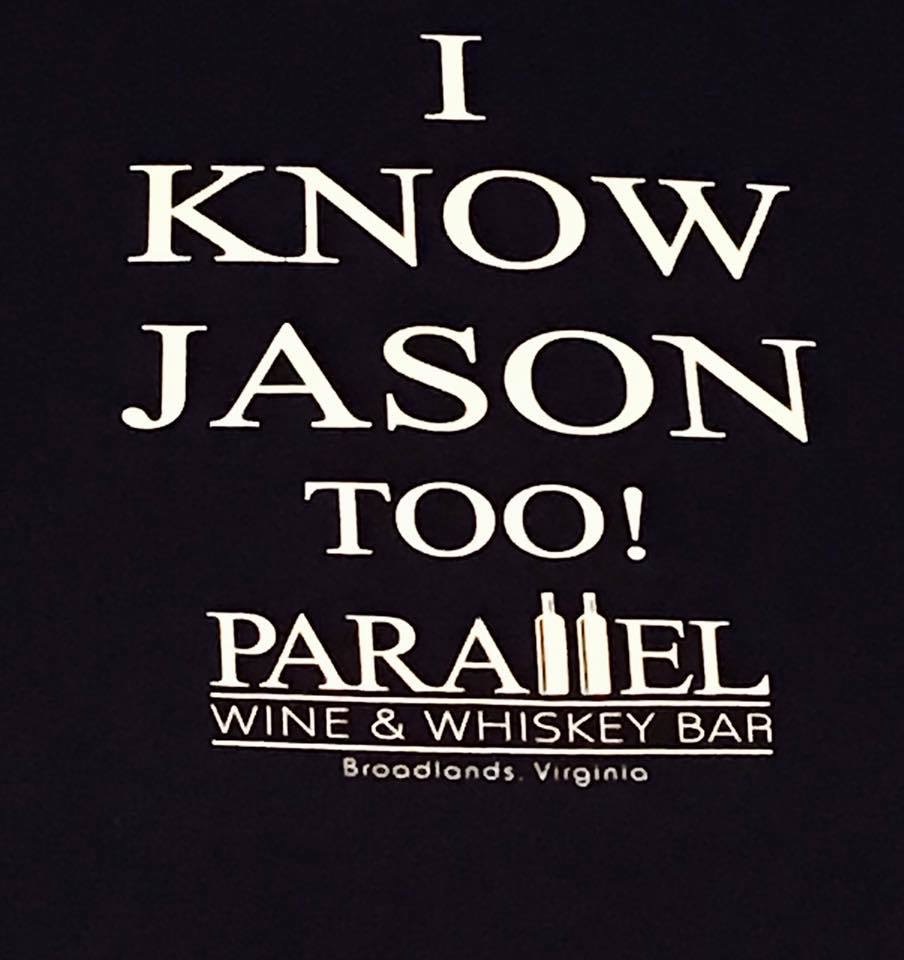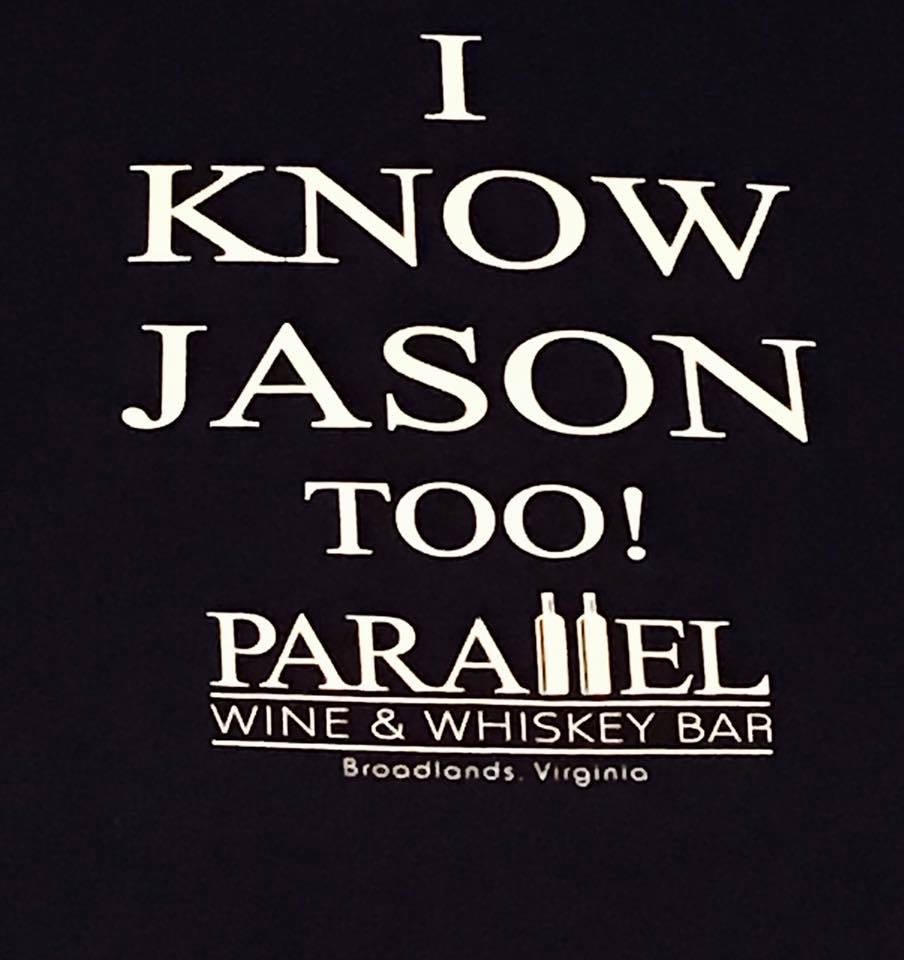 THERE'S A RUNNING JOKE THAT EVERYONE KNOWS YOU. YOUR STAFF T-SHIRTS EVEN SAY, "I KNOW JASON TOO." HOW DID YOU GET SO WELL KNOWN?
"For five years, I was the only manager here. I was the first one in and the last one out. I was the only manager anyone ever saw. So, my staff would hear it a lot. Customers saying, 'I know Jason. I know Jason.' I've had people literally right next to me at the bar and they say, 'I know Jason' and I'm standing right there, and they don't know Jason. (laughs) My staff heard it so often they wanted shirts to wear that say 'I know Jason too" — it's a little bit of a funny, friendly dig. 'Yeah, we know Jason too.'"
EVEN BEFORE PARALLEL, YOU WERE MEETING LOTS OF PEOPLE IN ASHBURN AS ONE OF THE ORIGINAL OWNERS OF THE ASHBURN WINE SHOP IN ASHBURN VILLAGE. WHAT ELSE HAVE YOU DONE IN YOUR CAREER?
"I started working in restaurants when I was 16 as a busser. Went on to being a server. I was working at TGI Fridays. When I turned 21, they put me behind the bar. I became a master bartender and a competition bartender. I used to compete up and down the East Coast. When I was 30, I partnered up with Sergio Mendez and we opened the Ashburn Wine Shop back in 2007. In 2010, I opened Parallel by myself. Originally, it was supposed to be "parallel" to the Ashburn Wine Shop and I was going to do them side-by-side. But I ended up bringing it here [to the Broadlands]."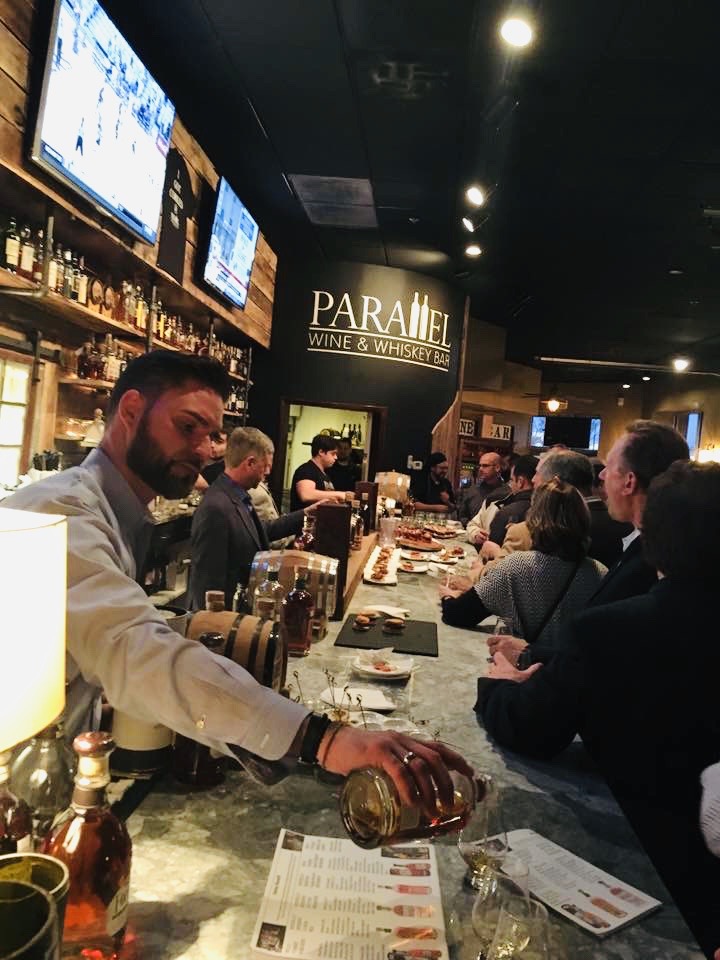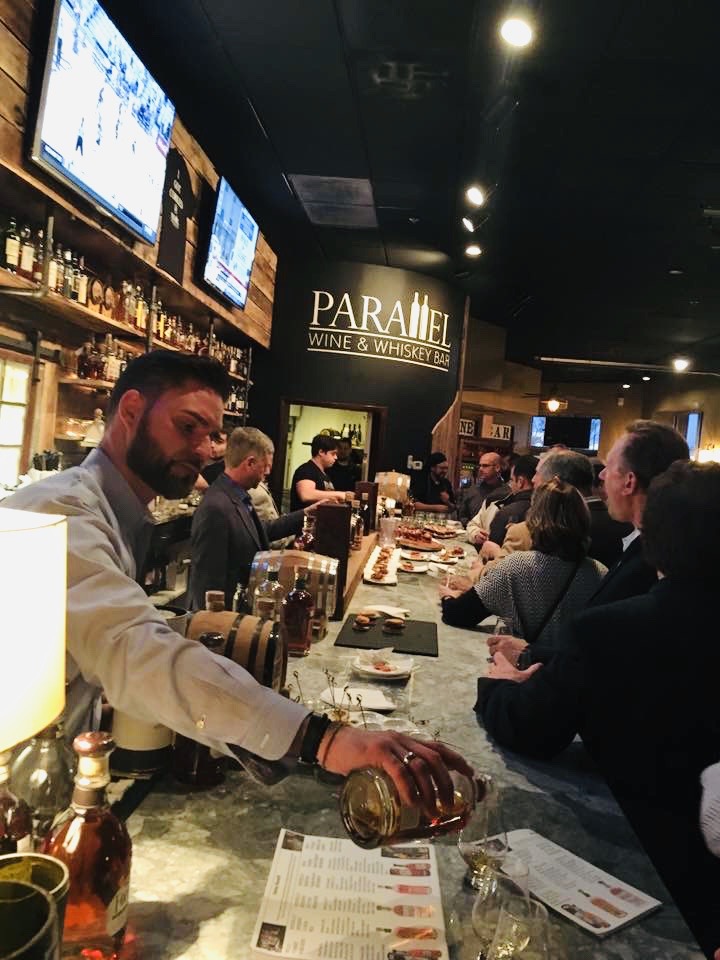 WHEN YOU'RE NOT AT THE RESTAURANT, WHERE WILL PEOPLE FIND YOU? HOW DO YOU SPEND YOUR FREE TIME?
"I spend it with my kids as best I can. It's hard enough to find time with them. Being a restaurant owner might be one of the most difficult jobs to have while having a family. But I spend the majority of my free time with my family."
WHAT'S THE TOUGHEST THING ABOUT BEING A PARENT?
"When I was growing up, we didn't have a lot, so we earned every single thing we had. And now that I'm older and have my own family and am somewhat successful, it's hard to not give my kids everything and still teach them to appreciate everything and work hard for everything. Because the only way I got to this point was working for every single thing I've ever had in my life. Nothing was ever handed to me. Trying to teach my kids that, especially in an Ashburn environment, it's tough."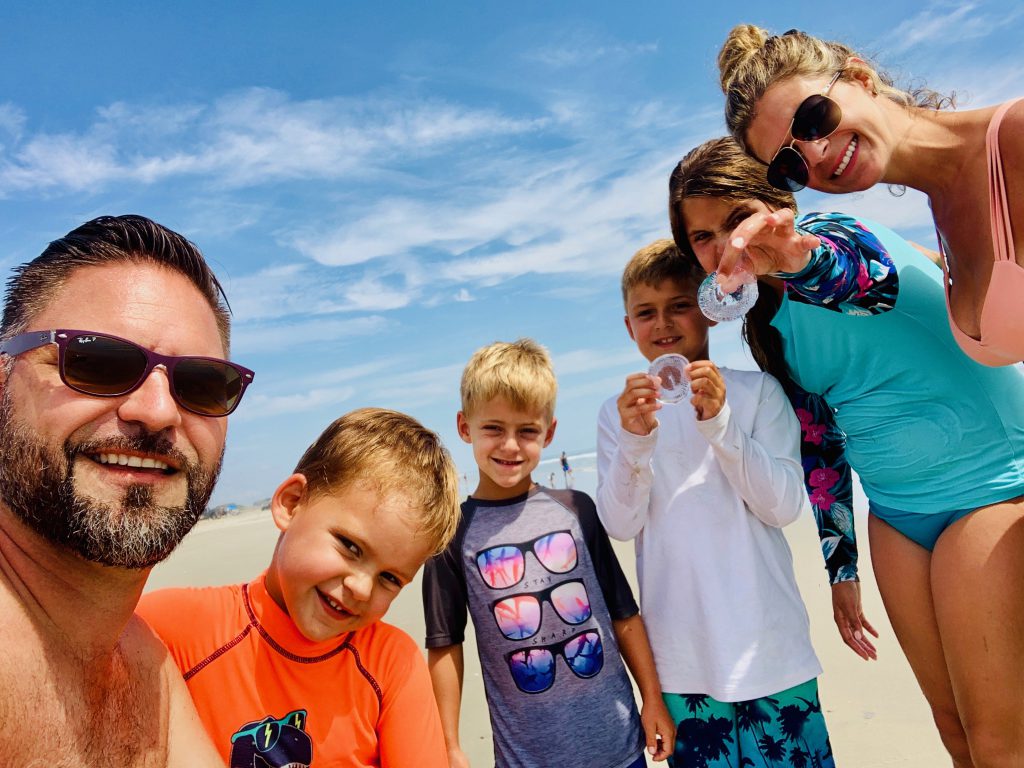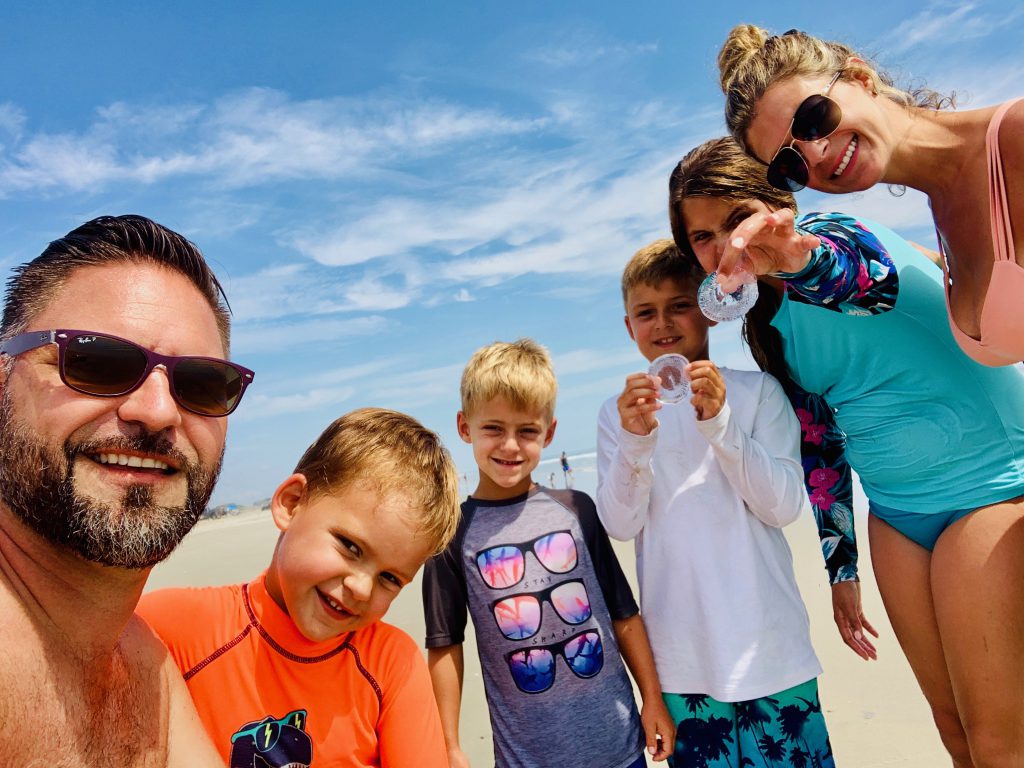 WHAT ABOUT A HOBBY? STAMP COLLECTING? BIRD WATCHING?
"I love to hunt. I love the outdoors. I don't get as much time to do it as I'd like to. I'm a big-game hunter. I like to deer hunt. I like to bow hunt. I look forward to the fall. Every September and October, I actually will plan my calendar of events here and I will back off certain things — try to clear the schedule as much as I can just so I have time to [go hunting]."
WHAT'S ONE SECRET ABOUT YOU THAT NO ONE KNOWS? SOMETHING THAT WOULD SURPRISE ALL THESE THOUSANDS OF PEOPLE WHO "KNOW JASON."
"Oh, it has to be that my first name is Michael. (laughs) With all the 'I know Jason toos' — I'm Michael Jason. My dad, my brother — all of us go by our middle names. I've been called Jason ever since I was a baby."
YOU'VE GOT PARALLEL. YOU'VE GOT THE PARALLEL FOOD TRUCK FOR CATERING. WHAT'S NEXT FOR JASON BURSEY? ANY OTHER PLANS FOR LOCAL BUSINESS VENTURES?
"People ask me a lot why I don't expand, why I don't go open No. 2. I don't have that drive to go open up multiple locations because I'm not driven by the desire to grow monetarily. For my family, I want to be financially sound. But it's not about the money. I like to see my guests happy. I like to see my staff happy. I can't split myself. Do I really want to do that and split my time?"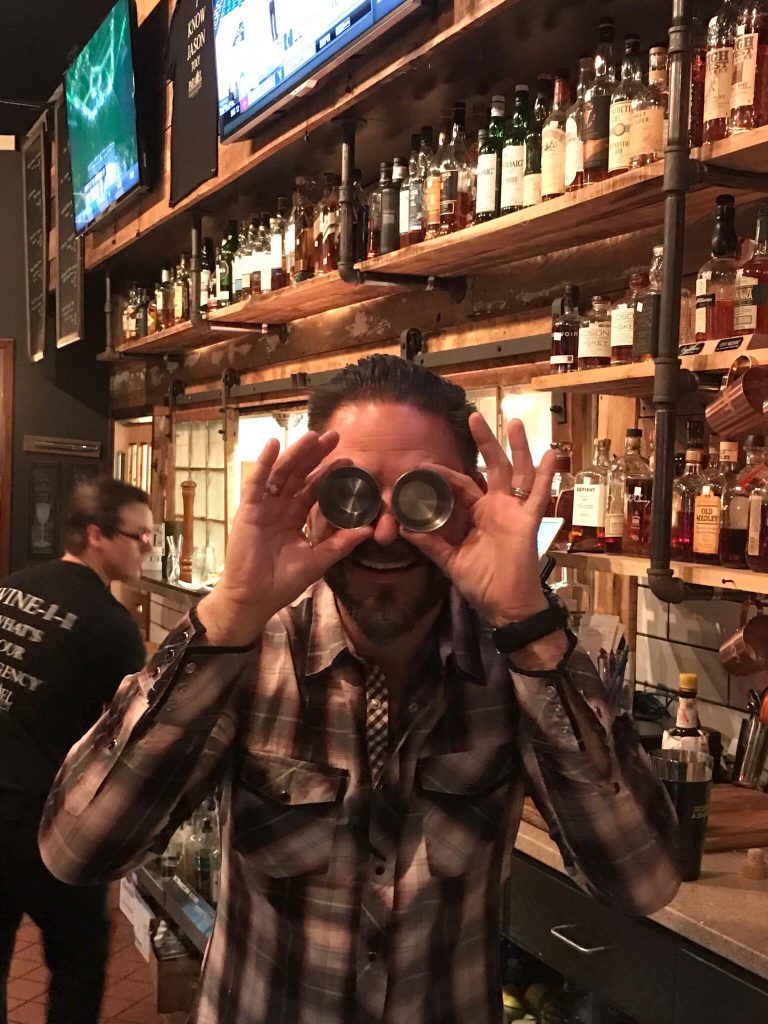 ON A PERSONAL NOTE, WHY IN GOD'S NAME WON'T YOU BRING BACK THE FLASH FRIED KALE TO YOUR MENU? ASHBURN NEEDS FLASH FRIED KALE.
"Chef [Colin Callahan] and I have this argument all the time. Kale might have been the lowest cost, biggest profit item ever sold on a menu. It costs nothing. All you do is flash fry it, season it and send it out. But this chef — who I love — best chef I ever had — he thinks it's a culinary disaster. He doesn't like the grease and the oil. It was the one thing I had to give up with him. He still hears about it — it's been three years since we got rid of it — and he still hears about it. It's become a running joke now."
LIGHTNING ROUND
Favorite Food: Steak

Favorite Wine: Cabernet, but I like old vine Zinfandels too.

Favorite Beer: Deschutes Fresh Squeezed IPA

Favorite Cocktail: Old Fashioned

Favorite Ashburn restaurant that's not Parallel: I admire AhSo (in Brambleton)

Favorite Movie: "The Boondock Saints"

Favorite TV Show: "Cheers"

Favorite Band or Performer: Brantley Gilbert

Favorite Animal: Dog

Favorite Sports Team: Dallas Cowboys. I don't tell a lot of people that.