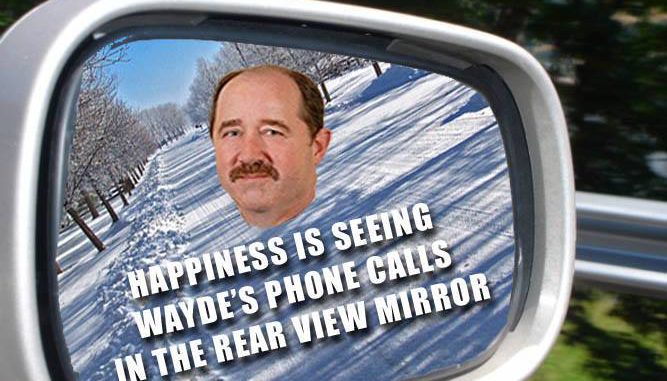 By Chris Wadsworth
      Wayde Byard isn't technically a neighbor here in Ashburn. He lives in Winchester. But many families feel like they know him personally. He certainly calls more often than lots of neighbors. Heck, he calls more often than some family members.
      Byard, 61, is the public information officer for Loudoun County Public Schools. When bad weather sets in, or there are other school district issues, he is the one who makes the recorded phone call to tens of thousands of households alerting them to closures, schedule changes and other school events.
      A few years back, something odd happened. Social media got hold of Byard and his pleasant voice and frequent calls and soon, the PIO had fans all over Loudoun. The original "Friends of Wayde Byard" Facebook page now has 13,000 followers.
      "That's when things got a little funky," Byard recalled with a laugh. "I wish I had copyrighted myself at that point."
      Ashburn Magazine sat down with Byard at his office. Here is some of our interview.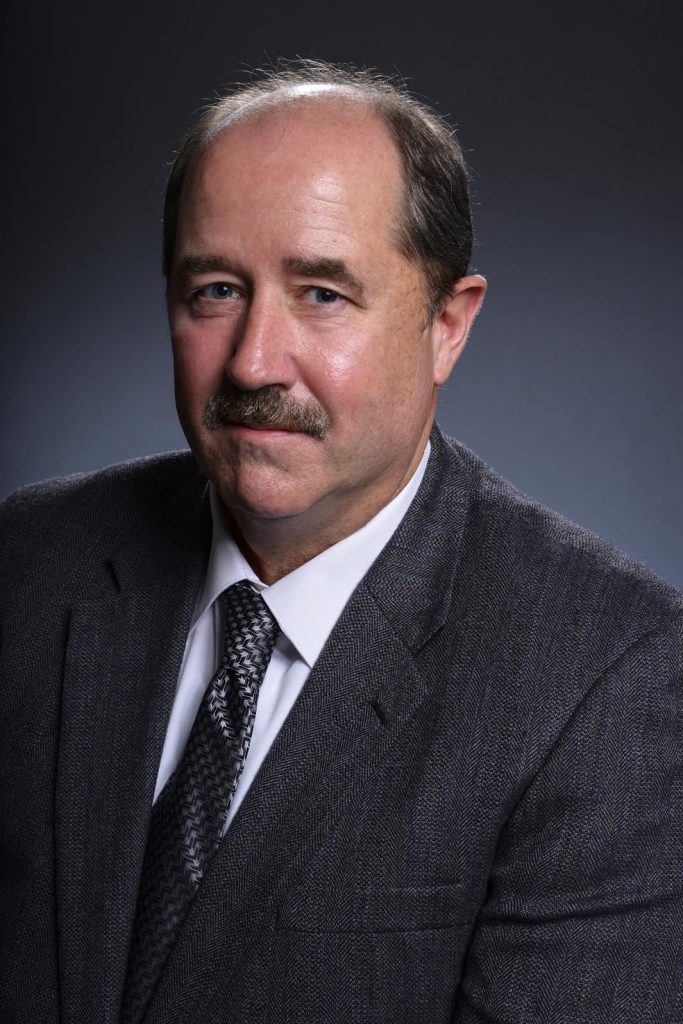 Ashburn Magazine: Lots of school districts close for weather events, but very few others — if any — have seen the person making the calls become so iconic in their own right. Why do you think this has happened?
Wayde Byard: Bored people with too much time on their hands playing with social media. That really started out with a housewife who shall remain nameless from the Potomac Falls cluster who decided she would have some fun one day and start a Facebook page, and it just took off from there. I don't own the Friends of Wayde Byard Facebook page.
Have you seen all the memes about you? There are at least a dozen or more. When you go to the public information officer meetings and conferences, are you kind of a rock star?
No. Because all of us have these strange things happen to us. It's a very strange gathering. We are a very odd ragtag group of misfits who for some reason the public yells at, praises, otherwise exonerates and execrates. It's a very strange group.
Do you get excited when you see snow in the forecast?
Well, it means I have to get up at 4 in the morning. So, if we can do it the night before, I'm excited. But if I have to get up at 4 in the morning, I'm less excited because that means I'm not going to sleep that night. You don't want to miss the phone call. That would be terrible. That would be like the fireman not sliding down the pole or forgetting the dalmatian at the firehouse. You've got to be awake and ready to go.
Do you purposely do that "This is Wayde Byard" thing with your voice, where your intonation sort of dips down? It's kind of become your catchphrase.
The honest truth is that we record those mainly in August and September, and I do like 40 takes and my voice gets tired after a while.
So, you don't record it the morning the decision is made?
We do sometimes if there are unique circumstances, but we try to have messages ready in advance because they have to be in English and Spanish and it can be hard to get translation at 4 in the morning or 9:30 at night if you have a special circumstance. So, we record a lot in the summer.
Considering that thousands of kids — and a lot of parents — hang on your every word, do you consider yourself a hero?
I consider myself a "faux hero" — only for people who are easily impressed or otherwise amused. Just today in the lobby, I got stopped by some kids who wanted selfies and that amazes me that anyone would want to ruin their young life by having a picture with me.
What does your job entail when you're not making phone calls about school closures?
We have to do Freedom of Information Act requests. I've done 50 of those since May 1. This office does 700 press releases a year. We oversee 85 videos. We do web content. We answer a lot of questions from the public. Our busiest time of year is from about July 25 to the start of school.
You were a newspaper reporter for nearly 20 years in Winchester. What else have you done in your career?
In my younger days, I was a roadie working out of Vienna, Austria, for rock bands like Queen and David Bowie. Somebody just told me they paid $600 to see the Adam Lambert version of Queen, and my head about exploded because I saw them for free because I was working. And it's not Queen unless Freddy Mercury is up there.
What was Freddy Mercury really like?
What he was really like was — his secret wasn't that he was gay. I think everybody figured that out. His secret was that he was not English. He was Indian and he really didn't want people to know that. He wanted to be known as Freddy Mercury the Englishman.
What's a secret about Wayde Byard that no one knows?
I'm the world's most frustrated screenwriter. I've been close. Unfortunately, I was working with a very good producer who died of pancreatic cancer just when we were at the "go" line. It's a historical movie — I've won all kinds of prizes. I've got an ugly collection of Lucite trophies from various film festivals, but never had the big break. But I'm still working on it.
You are the first Byard I've ever encountered.  What is the heritage of your unique name?
It's a Dutch name. We came to New Amsterdam probably in the mid-1600s. Looking back through the family tree, there are really some people you don't want to know. Not a distinguished group.
LIGHTNING ROUND
Favorite Book: "Catch-22" by Joseph Heller
Favorite Movie: "Pulp Fiction"
Favorite TV Show: "Breaking Bad"
Favorite Band: The Beatles
Favorite Song: "Ob-La-Di, Ob-La-Da"
Favorite Color: Blue
Favorite Animal: Dog (Byard has a dog named Rembrandt. "He's part husky, part Lab and part shar-pei. He's a very odd looking animal.")
Favorite Food: Oatmeal Raisin Cookies
Favorite Local Restaurant: Clyde's
Favorite Vacation Spot: New York City
Favorite Wayde Byard Meme: the Dos Equis one.