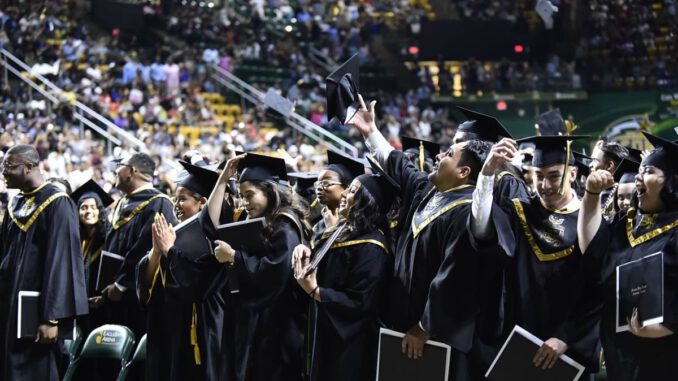 Ashburn Magazine is giving parents of graduating seniors a unique opportunity to celebrate their accomplishments by submitting photos to be published in the July/August issue of the magazine.
Photos can be submitted for both high school and college students in the Class of 2020. Each photo can be accompanied by a short writeup of the graduate's accomplishments, plans for college or beyond, and a special message for the graduate.
The cost to submit a photo is $79. Of that, $10 will be donated to the parent-teacher-student organization (PTSO) at the senior's high school.
To submit a photo, visit: https://www.insidenova.com/site/forms/announcements/graduations/ashburn_graduations/
The deadline for submitting photos is Friday, June 12. The July/August issue will be available the second week of July. The magazine is mailed to about 13,000 households, with additional copies available at local pickup locations. The magazine is published by InsideNoVa/Rappahannock Media LLC.
For questions, email publisher@ashburnmagazine.com.